A Buyer's Point Of View: Controlling Your Hormones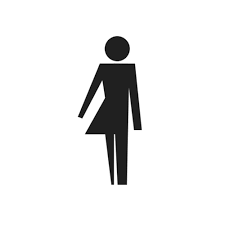 By NycKing159 535 views
---
Hey what's good everyone? It's been a while but ya boy NycKing159 is back at it again with another blog! On my last blog A Buyer's Point Of View: Dealing With Insecurities, I dealt with the context of what goes behind the mindset of those who suffer with insecurity issues.
In this new blog, I am going to talk about buyers who have raging hormones at times and a guide to help them overcome their mental sexual urges.
I never back down from talking about a controversial topic because if no one says it, then I will. It will open a gateway to more topics that should be talked about which is what matters the most. There's a lot to be discussed, where shall I begin?!?!?
Raging Hormones
What do I mean by raging hormones? In this context, it's when someone can't really restrain themselves and goes off with the reaction they get while they're horny. For example, a lot of times on All Things Worn, there are numerous buyers who send unsolicited pictures or explicit messages to sellers because they're feeling very horny at the moment. Their brain is not in a good state to think first before reacting because the urge for them feel sexually pleased is at an all time high.
This behavior isn't new and it mostly comes from people who haven't really suffered the consequences behind it. It's something that a lot of men need to control because one small mistake can lead to a huge butterfly effect. Some go crazy, some go wild and then some of them may end up behind bars.
How To Control Yourself
Ever heard of the expression "Men think with their dicks a lot?" It's a true statement when it comes to a lot of men. You have to have self control on yourself because is not all about making yourself look like a fool. You also have to keep in mind that you're probably disrespecting someone's comfort zone.
It makes a lot of men go crazy to the point where they can do anything, especially when they don't get what they want. This is no different than writing an angry text message when you're pissed off at the moment or drunk texting, because you'll end up saying something and most likely regretting it later on. Here are a few tips to help you in this situation, you're not a bad person but you maybe making bad decisions.
-
You have to realize that women don't owe you anything at all. This is a really big pill to swallow for a lot of men but it's the hard truth. The same way men tell eachother "no one owes you a helping hand or free hand out" when it comes to financial situations, well women don't owe you anything because it's their body, mindset and life.
Secondly, realize that you have to have self respect for yourself. If you're always coming off as the guy who is always flirting or expressing how horny they are to people who never asked, no one is really going to feel comfortable to hang around you. Don't give people the impression because it'll be hard for someone to trust you in a room alone with them or building up an actual relationship.
The third tip is that you have to do something better with your time. You're bored and alone in the house? Take this time to learn some new skill sets that can be beneficial instead of messaging sellers trying to sneak in free sexting. They know how the game works so all your practical moves aren't new. You're better than that bro.
Lastly, get some professional help because we have seen situations like this in real life where people's behaviors can lead them behind bars, ruining their entire life in a flash.
Women Don't Owe You Anything
I actually want to go back into this real quick because it has to be said again. Bruh, women don't owe you anything at all. It needs to be reminded because when you call out some men for their creepy behavior, they tend to get real pissed off or defensive about the situation.
Just because someone is a "sex worker" doesn't mean they're going to automatically come off sexually towards you. Just because you're feeling flirty doesn't mean you can get free sexting from a seller. I'm always hearing the excuse "sellers only care about money and don't want to have conversations" and it's always pissing me off.
What happens when you walk around in a store and just look at things but you never buy anything? The workers there will either ask you if you're buying something or they will kick you out because that place isn't a hang out zone.
Even if the conversation isn't talking about sex, normal conversations can go along the lines as well because you're getting off from it mentally, it makes you feel good in the inside. Pay up or you're considered a time waster. Buyers have to control their hormones or else they'll rage out and get themselves in unnecessary problems that shouldn't have began. Some people even lose friendships over this because that one person couldn't control themselves.
Conclusion
To end it off, I just hope that buyers reading this that do have this problem don't get mad about it. Trust me, you would rather hear it like this rather than being lectured by someone calling you out on your behavior after getting exposed.
You have all the time in the world to get the fun you want but you have to remember patience is the key. Never force anything your way or else it won't feel the same.
Behaving yourself brings good karma into your life.
Don't chase anything because a lot of times it will head your direction. Like I said, you're not a bad person but you're probably making bad decisions. A lot of dudes are missing out on having cool friendships with some very dope women because their penis is stronger than their brain.
I just wanna touch your heart, I try to reach in blogs. Take care everyone and I hope y'all have a wonderful day. Peace out and see y'all in 2022!
---
---
Interested in contributing to our awesome community blog? Why not get in touch with our friendly team?
---
Comments
NycKing159


---
More From Our Blog
---