How Panty Selling Helped Me Break Free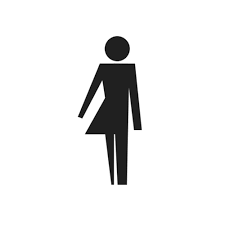 By Hazel_Morgan 670 views
---
Why hello there 💕
Writing a blog post has been something I've thought about for a while now. I always knew exactly what I wanted to say… but sitting down & writing it has me a bit emotional!
I'm very new to selling & this world as a whole. Joining this industry was always a fantasy, or distant desire of mine… as well as almost a fuck you… yet I never actually thought I'd ever have the courage to pursue it!
I was raised in a very controlled & strict household. No boys. Home before 11pm at the age of 20. No alcohol. Text me where you are. No more hot chocolate. You've eaten enough today. Send a pic so I know you're not lying. No public transport. I don't like that girl's mum you can't be friends with her. No clubbing. No bars. No walking the dog… & certainly no sex! 🤣
In 2019 I had to get out for my own sanity & did the boldest thing I could think of… I moved halfway around the world to live in the US! Talk about needing space 🤪
When I tell you, I went wild… blo*dy hell I was living my best life 🤣 Not only was I working for an incredible company making magic 😉🎉, but I was away from that house, alone with no one telling me what I could or couldn't do! I could be anyone, go anywhere without judgement & just find comfort in my own skin for the first time in my life 😊
Uncontrolled freedom empowered me
Although being hit with this massive amount of uncontrolled freedom all at once was as empowering as it was scary & a tad worrying 🤣. I went from never going out, to starting the party at 11pm. Grinding my ass on random…yet sexy… men in the clubs. Flirting with the bouncer & putting on my Aussie charm to get into bars underage… & somehow working my way into the VIP area for those free drinks! Oh… & finally putting everything I learnt from porn to good use 🤣 Thank you sexy Moroccan man for taking my V card 🎉
Fun fact: Alcohol in Australia is slightly watered down compared to the US… Learnt that the hard way 🤪
About halfway through my trip I realised that maybe I was going a tad overboard & needed to remember that fun doesn't mean excessive alcohol & running through the complex naked on my way to the pool at 2am 🤪
When Covid hit Australia badly in March 2020… my new life of wearing whatever I wanted, feeling beautiful every day in my own skin, feeling free & completely myself was ripped up. I had 3 days to leave the country & quarantine back in that house, locked in a room, relying on them for everything for 14 days. I went from an excessive high to an intense low very quickly.
I tried to fight it… but I slipped right back into who I was within weeks of being home.
The lockdowns we experienced in my state was the worst possible thing that could have happened to me at that stage. Not having work or being able to leave the house for more than 2 hours a day just reinforced & intensified that sense of control & feeling of suffocation…although my butt & legs were looking fire from walking every day 2 hours everyday 🤣
ATW saved me
Sorry for hitting you with my sob story but I think once you've understood where I was before finding ATW… you'll understand how much it's actually saved me!
As I mentioned I'd always been curious about selling & found the idea of someone I didn't know owning a piece of me to be incredibly erotic. One of my…special friends… I made in the US kept a pair of blue lace panties I had on that night & whenever I thought of that I would get super turned on tbh!
I remember the night I said, 'fuck it!' & joined this world. Things got crazy at home, yelling lead to more yelling which lead to crying & feelings of hate. I locked myself in my room & skipped dinner & thought to myself… 'You've controlled me for too long. I don't like who I am here… I'm taking some back'. Now… is selling the logical step in that situation… probably not 🤣
Selling allowed me explore myself
But selling has allowed me to have something that was just mine. That no one in my life knows about or gets to know about. Something that allows me to explore myself, my confidence & my sexuality in such a tough & confined time for me… all under their roof 🤪
I researched & researched & found ATW. I was bloody nervous to put my body out there & so scared my family would find out! But it was something I needed to try for myself.
I started off super strong, crazy amounts of customs a day, crazy amounts of messages waiting for me in my inbox… & I'm not going to lie it felt good 😉 I saw myself in the top 3 sellers & I felt over the moon!! But slowly lockdown ended & I was working again. I wasn't online as much & the requests began to trickle out. Never in my life have I got hung up on being number 1 or a ranking system… but I found myself questioning if I was good enough or (hot enough). Something I snapped out of real quick… but it also made me realised how many sellers out there might have gone through the same feelings. For one moment I was no longer celebrating the success of other gorgeous sellers on here, but questioning why no one wanted me?
I took a step back from selling & gave myself some much-needed space to remember I don't do this for the money at all. I have 3 jobs outside of this & I've always worked my butt off. I do this for the feeling it gives me & making others & myself happy. And low and behold… once I remembered this my posts began to reflect the fun side of me & the serious buyers were coming my way!
Always here for others
If anyone ever needs help or someone to rant or talk to please shoot me a message. I've always been a listener & would never want someone to struggle alone xx
Selling panties has brought me control, freedom & a level of naughtiness I will never be able to explain. Imagine sitting down for dinner after you've just filmed yourself fucking your ass with the plug still inside of you, knowing you're wearing panties for a random man in Ireland… all while your strict family is discussing the weather 🤣
Since being on ATW & this industry I've stood up for myself more times than I can count. Gained my own form of control & freedom. I have so much appreciation now for how big my heart is & my strong as fuck mind. I've learnt so much about others & navigated a world that was completely new to me. I've been fucked over on here too many times, but I've learnt how to spot the signs & say no. I've made friends & genuinely care about so many of you. Oh & of course… had more orgasms than I can count 😉
Thank you ATW for being such an amazing community… & thank you kinky people for giving people like myself a platform to explore 💕
---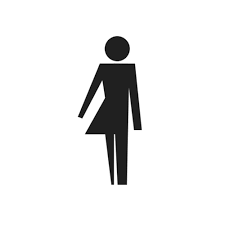 By Hazel_Morgan
🌸Only taking PayPal & Amazon GC for now🌸 Hi 💕 Sweetheart with a naughty side here😉 My dms are always open 🦋 💎 5'5 💎 Thick thighs 💎 Brunette 💎 Blue eyes 💎 Greek/Italian...
---
Interested in contributing to our awesome community blog? Why not get in touch with our friendly team?
---
Comments
Hazel_Morgan

---
More From Our Blog
---