More from
Xxdaisy77
Xxdaisy77


Creamy Well worn cheeky juicy couture panties ✨🖤 Will wear for 48 hours before shipping out, extra days...
Xxdaisy77


Old Grey PINK brand mid calf socks my size 7 feet have worn! Been told my foot scent...
Xxdaisy77


Well worn Size S plaid cotton thong🧡✨ Will wear for 48 hours before shipping out, extra days and...
---
About
Xxdaisy77
Hey Everyone! I'm Daisy, your sweetheart with a sa**y side 🌼 I'm from the PNW and am an avid hiker! 🌲🥾 I'm thin & toned w/ long legs and a juicy a** 🍑 Pet*te narrow feet with high arches and soft soles✨ I've been selling for over a year now and can honestly say this is way more than a side hustle to me. I really enjoy what I do and love having this dirty little secret to escape to. I love the outdoors but im also a girly girl who has a naughty kinky side w/ a slight lingerie obsession✨ Humor is the way to my heart, and I like to think I'm funny 😅
I love getting to know my buyers and build long lasting friendships, But also respect those who dont want to chat much and get straight to business, I can do both! I'm not a car sales woman so I prefer that you message me first 💌 Don't be shy! ♥️

ALL MY LINKS👇🏻
https://linktr.ee/Xxdaisy7

My stats:
5'6 110lbs
Age: 25
Panty/Thong Size: S/M
Shoe Size: 7US
Bra Size: 32A or 34B
Clothing Size: S\M
Hair Color: Brunnette
Bartender 🍾
Bis**ual 🏳️‍🌈
420 Friendly 💚
Health & Fitness Enthusiast
Yogi 🧘🏻‍♀️
Libra ♎️
Switch ⛓ I enjoy being both dominant & submissive, it all depends on the person & situation ✨

💲💵 CASHAPP is my preferred method of payment, but I also accept Kinkcoins & Amazon Giftcards ($20 min) 💳💸
$CA: $xxdaisy7
(leave note blank)
👉🏼Make my day by sending me a tip 💃🏻

✨ WHAT I OFFER: ✨
~Well Worn Panties/Thongs w/ a minimum 48HR wear
~Smelly/Sweaty Well Worn Socks
~Old Slippers, Sandals & Shoes
~Stockings & Pantyhose
~Sweaty Gym/Yoga Clothes
~Items Worn on Hikes/Camping
~Vials: sp*t, 🍋, Foot Dust
~Used s** toys
~Sissy Packages
~pu**y Pops 🍭
~Armpit Scented Items
~d*ck Ratings
~Premade Videos- ASK
~Various Google Drive Folders
~Custom Photos/Videos- pricing varies
~Soft Femdom Services 👠
Don't see something?
Ask me! I take requests😏


⭐️ SUBSCRIBE to my AdmireMe & get $15 panties or $10 socks ⭐️
https://admireme.vip/xxdaisy77/


PRE-MADE VIDEOS 🎥
$15- Wet Solo Play (fully nude) 5:22
$10- Sneaky Solo Play in a One Piece 1:57
$15- Close up pu**y & a** View 4:07
$15- Stripping & Spreading 7:16
$10- Panty try On 3:51
$15- Stiletto/Feet Solo Play 7:01
$5- Using a Pedi Egg 4:13
$10- Strip Foot & Sock Tease 5:46
$5- Foot Plum Crushing 1:01
📥 Access via Google Drive

ALL PHYSICAL ITEMS COME WITH:
💥 FREE SHIPPING 📦 - I only ship within the US 🇺🇸
💥Discreet Packaging
💥 Updates throughout wear
💥Proof of wear pictures
💥Tracking #
💥Vacuum Sealed
💥Handwritten Thank You Card
💥Add-ons available! (Ask)

Discretion & Satisfaction are my TOP priorities 💯
I quality sniff all items before shipping out 👃🏼

🎯I'm on a quest to sell an item to all 50 states 🇺🇸 Want to help me reach my goal? Msg me to see if i've crossed your state off the list 🤗 (31/50)


IMPORTANT STUFF:
❌ NO FULL FACE CONTENT
⚠️ ALLERGY WARNING: 🐾 Dog & Cat Home
🔞 NO MINORS 21+
🛑NO REFUNDS
🛑NO MEETUPS EVER!
🛑NO bathroom/sc*t/b***d content or items
🚫 NOT currently offering s**ting, live video chats, or phone calls!
✋🏻 If I say no, I mean NO

⏳Please keep in mind I do have a job/life outside of here- I get online daily & try my best to reply to all messages in a timely manner but some customs & orders might need to be scheduled ⌛️- Paid orders & returning buyers ALWAYS take priorty ♥️

Thank you so much for taking the time to read my bio! Msg me "moon" to receive a thank you 🎁 I hope you give me a try! ❤️✨

PLEASE BE KIND & RESPECTFUL ☮️


📣The copyright of the material contained on my ATW page (Including All Images & Video material) is owned by Me. You do not have permission to Use, Copy, Reproduce, Print or Play any of My material outside of My ATW page unless stated otherwise. You do not have permission to resell any items purchased by me. Sellers you do not have permission to copy/paste the contents of my profile. Please respect my privacy 📣
---
Xxdaisy77 currently has 152 items available & joined All Things Worn 1 year ago
Also sells the following:
Flat Shoes
Trainers / Sneakers
Slippers
Boots
Socks
Pantyhose & Tights
Tops
Gym Clothes
Other Clothing
Swimwear
Accessories
Photo Sets
Video Clips
Experiences
Instant Pics
Instant Vids
---
You Might Also Like
SomethingSweet


A weeks worth of Gym sessions… It will be like I'm trodding all over your ballsack…. Sorry I meant...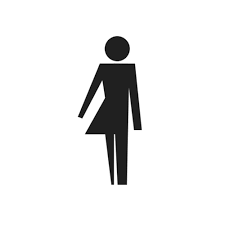 PARAFRED


Big army ak47 toes, ma**ive perky t*tties and dirty stinking sweaty socks...
---
---