More from
Asiangirlkylie
Asiangirlkylie


No idea where I bought these from LOL! Putting the vulgar language aside...these socks are SO SOFT AND...
Asiangirlkylie


Video ready to be unlocked!
Watch me model my cotton thong bodysuit for you and then play with myself in it :) Message me...
Asiangirlkylie


Can be worn for as little or as long as you like!😇 🌸Message me if interested☺️ 🆓Free shipping and tracking...
View All Items From Asiangirlkylie
---
About
Asiangirlkylie
Hi there!🌸
I love to get to know people - just shoot me a message! ☺️

ABOUT ME👸🏻:
25 years old, Female, Korean
5'4 - 115 lbs
Clothing size: S
Panty size: XS-S
Shoe size: 5-6 US
Bra size: 34B
Favorite color: Black
Scorpio

PAYMENT:
💸Paypal
💸Cashapp
💸Venmo
💰Amazon giftcard

ATTENTION: All individuals or inst*tutions, studies, etc. who use this site or one of its sites and/or a**ociated for studies or projects have no authorization or consent for the use of my profile, images, custom or premade videos or conversations in any form or forum both current and future. Use without my consent will be considered a violation of my privacy and will be subject to legal prosecution.
---
Asiangirlkylie currently has 114 items available & joined All Things Worn 3 months ago
Also sells the following:
Panties & Knickers
Bras
High Heels
Flat Shoes
Socks
Gym Clothes
Swimwear
Photo Sets
Video Clips
Instant Pics
---
You Might Also Like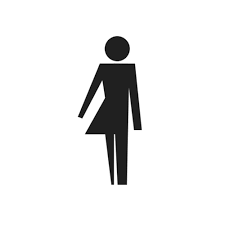 Peanut_tea


Well-worn slip on van shoes, these were my favourite shoes. I never wore socks with these so they...
Funnyfeet


Well-worn black leather sandals from Clarks, well used with heavy imprints of toes and heels. Don't smell badly...
Katie1001


These shoes were worn consistently barefoot every single summer so hold a nice strong smell! 🥰 they're a...
---