More from
Bigbootyblows
Bigbootyblows


Super cute white socks with bu*terfly detailing🥰...
Bigbootyblows


I've been wearing these for such a long time that there's a hole in them!! Hehehe just makes...
View All Items From Bigbootyblows
---
About
Bigbootyblows
Hey everyone, welcome to my page❤️‍🔥

I'm very much a gym rat, so every pair of panties and socks have been worn at least once to a sweaty, intense gym session before they're sent to you, sealed in a zip-locked bag. Additional gym sessions can always be added😉.

‼️Special sock deal‼️
Any $20 pair of socks is valid for the 2 for $30 and 3 for $40 deal 🧦 message me for more details😏. My foot scent can be described as a musky vinegary smell, and will have you on your knees after inhaling them😈.

📸Photos and videos are always custom made for each buyer. All videos are delivered through WeTransfer, therefore sending me your email address will be necessary. Photo sets are 5 pictures for $15, 8 pictures for $20, or 10 pictures for $25. Videos without a purchase of a physical product are 5 minutes for $35, with a physical product they are 5 minutes for $30. Special requests regarding which toy I use in the video can be made from the options of vibrators I have pictured on my page.

📲s**ting sessions can be done through the website, Kik, or Snapchat. However I do charge $15 for my Snapchat, but once you have it it's yours for life and you can message me whenever you want. I have different rates for different lengths of time which are as followed: 10 minutes for $10, 20 minutes for $15, 30 minutes for $25, 45 minutes for $45, an hour for $60.

👗Sissy packages and/or mystery boxes include an entire outfit, or 3 items from my listings for a total of $75. More items may be added at the buyers discretion.🎀

The listed price on everything includes 24 hour wear with play, and the option to add extended wear for an additional 5-$10 per day depending on the item. Whenever I ship out a package, a tracking number is always included. I am willing to ship all over the world and have previously sent items to the UK, Australia, Saudi Arabia, Ireland and more. For US buyers, shipping is always included with the listed price, however for international buyers I do charge a bit more for shipping depending on what it costs to send mail to your country. Please feel free to reach out! I'm very open-minded and will most likely say YES😁

💵Cashapp tips are always appreciated!! My cash tag is $iamatreefor
---
Bigbootyblows currently has 72 items available & joined All Things Worn 4 months ago
Also sells the following:
Panties & Knickers
Thongs
Lingerie
Bras
High Heels
Flat Shoes
Trainers / Sneakers
Boots
Socks
Pantyhose & Tights
Skirts
Dresses
Tops
Gym Clothes
Photo Sets
Video Clips
---
You Might Also Like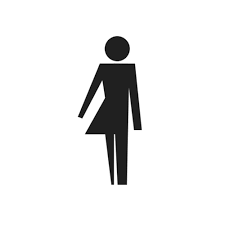 IvyBrina882


Very well-worn fuzzy socks. Blue and white striped with grey on heels a d toes. Still...
Emilylemon


These cute little pink babies are one of my go to work out socks, super stinky and very...
---
---