More from
OMG_its_GOLDIE
OMG_its_GOLDIE


5:38 Video ready to be unlocked!
Beat it & Eat it ✨ This one is for the pu**yfree betas who live for the denial✨...
OMG_its_GOLDIE


Capturing my aroma from all your fav spots. All up on my pu**y, a**, t*ts, and pits for...
OMG_its_GOLDIE


Get a lollipop fresh dipped and coated in your favorite flavor 🍭👅💦😻🍑🍋. $10- Dip & Clip Get your pop...
View All Items From OMG_its_GOLDIE
---
About
OMG_its_GOLDIE
✨I'm Ms Goldie. A sophisticated smut peddler and panty pushing DOMME. I'm really pretty Sweet and prefer to keep things cool and laid back. I love dressing up and enjoy fancy things and i LOVE showing off to make you drool into a puddle of weakness. I'm a seductress who is both nurturing and cruel, so it's best to tell me what kind of domination you can handle. ✨Whether you crave gentle manipulation or harsh humiliation, I'ma very versatile Domme. I have a wicked sadistic streak along with high expectations, so I can be quite Savage when dissatisfied…. or simply at your request. I realize you need discipline and handling at times. And I'm totally here for it. ✨ I love controlling the minds of betas, subs, pets, gooners, sissies, cucks, and f**ktois. I have a whole pile of puppets and I can never have too many. Do you qualify?✨

✨I identify as Cashs**ual. So the part where your cash becomes mine is the real turn on and fun for me. Otherwise this whole thing feels….cheap. ✨Empty promises and pointless chit chat dont do it for me. If you find yourself blocked it's likely that I sensed you were wasting my time. Pay the unblock fee of $25 to my CashApp $blaq24k to prove me wrong. It's the only apology I entertain. 💋✨

IF I FOLLOW YOU
✨If i follow you, it's because i read your profile and thought we'd be a good match in some way. We probably share a kink or fetish or i have items you are looking for. I'm not looking for every buyer. I'm looking for the right connections that are easy, fun, and make sense. I'm not very pushy, so stop by and say hi or follow back and I'll break the ice. 😘✨

QUICK STATS 👀
Soft n Pet*te Milf
Seriously Cool Hair
Smoldering Eyes
Full Juicy Lips
Elegant Hands n Fingers
Small n Perky t*ts
Hershey Kissed Nips
Slim Waist/Soft Tummy
Cute(and sometimes furry)Kitty
Plump Booty
Loooong Legs
Slender Feet
Done up Toes

HOW TO APPROACH
✨I love to be addressed as Ms. Goldie when first meeting. Depending on how our connection develops, I may become Mistress, Goddess, Mama, or some other fitting t*tle. I am never your babe, sweetie, hun, etc. unless you are tipping me in the triple digits. Then I'm ur honeypot day and night, Lover 😻✨


WHAT TO EXPECT WHEN ORDERING

✨I want you to be aware of whats going on with your order. I like getting you all worked up with anticipation and updates. I like regular guests who know they can trust me. So to build trust, I want you to be in the loop about your order. You will always get an estimated turnaround time. For physical items, you can expect to get a pic of the parcel with your address on it, the postage attached, and a pic of the receipt showing a tracking number. ✨ I will do all I can to a**ure you that the item is sent as expected. Once it's out of my hands though…it's the post office's responsibility to get it to you. No refunds, no exchanges, no exceptions.✨

DISCLAIMER
✨Your items are coming from a smoker who shares her home with a cat. Please do not order physical items from me if this bothers you. I dont want to be responsible for you swelling up or breaking out or being surprised by something that turns you off. I want my items to be thoroughly enjoyed by the right admirers. Get some custom content tailored to your filthy taste instead pervert. 😏✨

PAYMENT METHODS
✨CashApp to $blaq24k is highly preferred. Im accepting Kinkcoins for now as an alternative.
Tips are always guaranteed to make my kitty prrrr and get you all kinds of personalized attention from me. It's fun for me and you deserve it for making me smile and my day a lil better. It's truly the way to my cold b***ded heart.✨🖤✨

OFFERINGS
Chat With Me
s**t……..$25/30min
Cam……$20/10min
GFE……$50/day

Custom Content (Avg price. Actual price based on details)
Vids…….$5/min
Audios…$3/min
Pics……$25/5pics

Premade Content
Vids……(price varies)
Audios……(price varies)
Pics……$3/ea

Physical Items
Panties, Bras & Lingerie…..$25+up
Socks & Hosiery………….$15+up
Shoes & Slippers……….$30+up
Leggings & Gymwear……$20+up
Sleepwear & Pillow Cases…..$25+up

Other Items
Toys & Accessories……$20+up
Cosmetics………….$15+up
Vials & Pops…………$10+up


KINKS & FETISHES
Femdom Roleplay
Giantess
Body Worship
BNWO & Reparations
Dress up and show off
Ignore Sessions
Feminization
Sissy & Pet Training
GFE
Manicure/Fingernail/Hand Fetish
Pedicure/Feet Fetish
Food Play Fetish
Smoking Fetish
Hair Fetish
sp*t Play Fetish
Squirting
Champagne

WHAT I ABSOLUTELY WONT DO
p**, Shark, Vom!t, submit to you

✨Wow did you make it to the end??…i like you already. 😁 Let me know you did by sending a ⛓️🖤⛓️ in a message to me…lets see what happens when you obey me perfectly✨
---
OMG_its_GOLDIE currently has 48 items available & joined All Things Worn 8 months ago
Also sells the following:
Panties & Knickers
Thongs
Lingerie
Bras
High Heels
Flat Shoes
Trainers / Sneakers
Slippers
Boots
Socks
Pantyhose & Tights
Dresses
Tops
Other Clothing
Swimwear
Accessories
Photo Sets
Video Clips
Experiences
Instant Pics
Instant Vids
---
You Might Also Like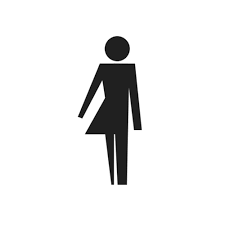 SweetWaffles


I was a BBW who has lost 100lbs so I have taken up gardening in the hot GA...
Horny_milf_sarah


My worn black leggings can be worn to your preference😘 with or without knickers😜 add ons are always...
Misscake


c*m taste my juices after 24 hours in these cute booty shorts! they will be worked out in, slept...
---