More from
TonedSAHM
TonedSAHM


My time is coming to an end! Do you want me to stay here? Pay my membership by 9th....
TonedSAHM


5:35 Video ready to be unlocked!
Just hanging around upside down on my feet up inversion prop and just kinda chillin shaking my booty. Cash...
TonedSAHM


10 Pics ready to be unlocked!
Spring is here! It's time to show off my dirty feet from the last couple of weeks! I...
---
About
TonedSAHM
Unblocking fee $20
🟢Cashapp is $luvwhatyoudo
🔵Venmo is @luvwhatyoudo
🔴 Payment must be made 12 hours after order is created unless we have discussed payment timing. First person to pays gets items.
🟢I am a 36 year old stay at home mom from the Midwest(the awesome state that's surrounded by lakes) who doesn't have any kids at home during the day, so mommy needed a hobby. I went through an a**ortment of hobbies that I ditched after two weeks which lead me here. I'm a little harder to get a hold of after 3 pm and on weekends but I will respond back!!!!
🟢I'm really shy and kinda socially awkward which is kinda weird since I'm on this site but this is kind of fetish of mine. The thought of other people enjoying my scents is a huge turn on for me so I try to make sure all items being sent out are perfect! I can't ever really say how long an item will be worn for because of this. I do send daily photos upon request or sometimes I just send them anyway because I love taking pictures(another reason why I'm here).
🟢I am always on the go, I don't enjoy sitting(thanks to my adhd) so I get pretty sweaty just doing housework from bouncing around room to room.
🟢I'm a pretty big dork.
🟢 I dance around in tutus.
🟢I will sit to play video games at night after my 3 hour nightly workout and enjoy lots of 🍃.
🟢 I enjoy being outside whenever it's nice. The sun is my best friend. I'm kinda like a hippy.
🟢I'm a dog person and have a dog. I hate cats and I have two of them. My tortoise is my favorite, less messy pet ever! I used to have a tarantula, bearded dragon, gecko, and a Chameleon…what can I say, I love reptiles.
🟢I have many hobbies to keep me amused, hula hooping, fire wand, led wand, flow fans, aerial silk/yoga swing(under maintenance right now), roller skating, once it's nice I'll be learning how to skateboard. I love alcohol ink and painting. Freighters are like my favorite things ever. I love watching them.

❤️❤️❤️❤️*******My measurements*******❤️❤️❤️❤️
Height-5'4
Weight: 160
Chest:36 B
Waist:28
Hips:36
I generally wear a small/medium in clothing.

If you don't see what you're looking for I'm pretty open to requests.

I will accept PayPal if your reviews are good.


Twitter
@Luvwhat_youdo
Instagram
TSATW2022
Any names and address would be kept confidential for both parties involved if buying non- digital merch. Thank you!




⚠️ ATTENTION: All individuals or inst*tutions, studies, etc. who use this site or one of its sites and/or a**ociated for studies or projects have no authorization or consent for the use of my profile or my images in any form or forum both current and future. Use without my consent will be considered a violation of my privacy and will be subject to legal prosecution. It is also recommended that other members post a notice similar to this or copy and paste this
🔴🔴🔴No Refunds🔴🔴🔴
---
TonedSAHM currently has 125 items available & joined All Things Worn 1 year ago
Also sells the following:
Panties & Knickers
Thongs
Bras
High Heels
Flat Shoes
Trainers / Sneakers
Slippers
Uniform Shoes
Boots
Socks
Pantyhose & Tights
Stockings & Suspenders
Skirts
Dresses
Tops
Gym Clothes
Other Clothing
Swimwear
Photo Sets
---
You Might Also Like
Twinkletoesjessi


These are s**y knicks, £20 for 24 hour wear, can wear for longer for extra and take special...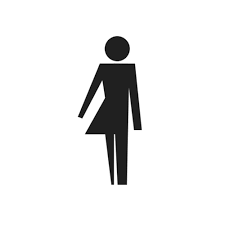 Cowgirlrider


I have had long days of riding in these lacy panties💦 They are creamy and dirty and have...
Mrs_O


I really do feel fancy in these midnight blue satin effect knickers. They're silky smooth against my skin, and...
---
---