Learning to Love Yourself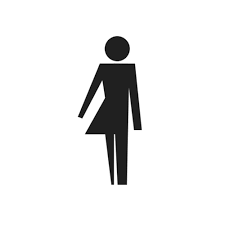 By Kinks_and_curves 433 views
Seller
Motivational
---
Learning to Love All of You
Being positive about who you are isn't always just about your body, it's about learning to love your whole self!
Take your personality for example, it's often overlooked or overshadowed by us focusing so much on our bodies, it can become all-consuming
I like who I am, I like that I have various layers and I learned to like it and embrace it more since becoming a seller.
Turning Negatives Into Positives
It's not realistic to be liked by everyone nor does it matter, only you have to like you and that's where selling (and buying ) helps because it's how you deal with the unfortunate bad days that teaches you to look at the good.
It's about turning the negatives into positives by changing the way you look at things.
When someone is rude to me I take a look back at my reviews and read them, I take the positives away from all the wonderful people I've worked with, and I try and flip the way I deal with it to always look for the good. Yeah someone may have called me ugly but over 100 other people have nothing but good to say.
Another example is working and interacting with other sellers, the support and love shown by the community as a whole, look at the bigger picture. Someone may have said something rude but they aren't important, they don't know you, and they don't matter.
How Has Selling Online Helped?
Learning more about myself and exploring and expressing my kinks has helped me realise I have so many different layers and positives. I can say that I like myself, smelling she definitely helped me with that
Part of why I love what I do is helping others in any way I can, if I can help someone explore or gain confidence it is an indescribable feeling.
Because of selling I have met so many wonderful people who have given me tips and helped me boost my confidence.
I've met people who like me for me. Showing my true self and being welcomed for it has helped my confidence no end!
Being Unique
Each one of us whether we are buying or selling is unique and that should be fully embraced. Remembering only you can offer you is again a great confidence boost, celebrate that!
That amazing smell a buyer compliments you on, that scent, that taste, only you can offer. The way you make someone feel, the interactions, the trust and the connections, these are all you! Be proud of that, throw yourself in, and let that confidence hit you!
I'm a Buyer, How Does it Help My Confidence?
Buyers have been a great source of helping me love and embrace myself, so thank you! Not just those who have bought from me but to all of you who have liked or commented, given me advice, been supportive and sent me kind words.
Personally, I feel it's about connections, maybe with a seller but maybe with other buyers.
I understand how nerve-wracking this can all be and I see buyers supporting buyers.
It's about taking things at your pace and finding your own confidence. You'll see other buyers asking for similar things or talking about the same fetish and you'll realise you're not alone. You'll build connections with sellers, you'll take small steps and see it's not so frightening and that you're a valued member of this community as well.
You will learn to love yourself and your kinks
We can't be all positive all of the time, it's not realistic and that's not what I'm writing this blog to say. I have days where I doubt myself because I'm human but I put things in place to help me.
I talk to other sellers and buyers, I read my reviews, I look at my photos but I always remember that on any bad days or a day where I am having a crisis of confidence that underneath all that I'm still there, I'm still amazing!
We all have days where we feel a bit meh, be kind to yourself.
Enjoy Being You
Make a list of all the things you like about yourself! Take time to remember all of the good things, don't do it for anyone else do it just for you! We need to remind ourselves from time to time of the good and the positive.
Flip Your Thoughts
The way you talk to yourself has an impact and the thoughts we are already having can be fuelled by our critical self-talk, so try and flip your thinking
For example, if someone calls me weird I take it as a compliment. I don't see it as negative. I am who I am and if that makes me weird then so be it.
It's also important to remember context when certain words and names are used. Again, using weird as an example, you can tell when someone is trying to use it as a negative so flip it, don't take it as anything. Flip the idea that it's bad and remember it's not a bad word it's being used in a bad/negative context.
Don't Compare Yourself
Only you can be you and that should always be celebrated!!
I am guilty of comparison, oh what if I looked like this? What if I had a different body? All that wasted energy for what?
Rather than looking at all the things I am not, I'm taking focus away from embracing what I am!
I'm not everyone's cup of tea and that's fine I don't need to be. (emphasis on the word need) only I have to like me. I'm with me every day anyone else liking me is a bonus.
Next time you catch yourself making a comparison, stop and name something you like about yourself. Maybe write a list so that on those days when you're having a wobble you can pull it out and look at it.
Be your biggest fan
You are perfect the way you are!
Cheer for team you!
---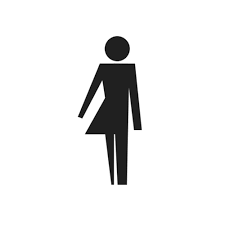 By Kinks_and_curves
My inbox is always open! I am always happy to chat and get to know you a bit! I am 34 years old with a natural 44G Bust, green eyes...
---
Interested in contributing to our awesome community blog? Why not get in touch with our friendly team?
---
More From Our Blog
---