Where to Buy Used Panties & Underwear?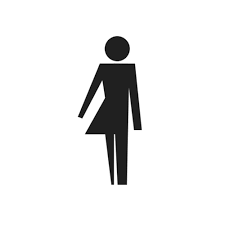 By Admin 24483 views
Rules & Guides
Used panties
Tips For Buyers
---
Have a fetish for used panties? Want to buy some used panties but not sure where to look?
Unless you're based in Japan and have access to vending machines selling used underwear, the chances are you'll have to look online to find your used panties.
The sale of used panties has grown in popularity and saw a huge spike in 2015 thanks to a feature on Orange Is The New Black. The search term "sell used panties" saw its biggest ever global spike following Piper Chapman's side business of selling used panties. One panty selling site saw a rise from 150 new accounts a day, to over 1000 shortly after the episode aired.
So where can I buy used panties?
All Things Worn
All Things Worn is a global marketplace/community featuring sellers from across the world. All Things Worn gives a platform for sellers to sell their lovingly worn used panties, shoes and more to admiring buyers. It couldn't be easier to buy and sell worn items.
Once you have created an account you will be able to view what's on sale, message sellers & follow sellers (so you will know when new products are added). You can interact and engage with users on the activity feed, post status updates and welcome new sellers to All Things Worn.
We also have sellers offering more than used panties. For those with a foot fetish, we also have sellers offering foot pics, well worn socks, shoes and pantyhose. We even have sellers offering a 3 way twin girlfriend experience!
We hope our sellers will satisfy your needs. If you can't find what you're looking for, request custom orders from some of our sellers, who are all too happy to please :-)
Here are some of the reasons why you should sign up to All Things Worn;
Join a community of well-worn item lovers
Easy to use interface
1000s of items available.
Capacity to message sellers.
Arrange your own preferred payment method / delivery with the seller.
Activity feed showing when new sellers have joined.
Your own personalised profile.
Free membership (for a limited time only!)
Review system which benefits both buyers and sellers. Afterall, no one likes their time wasted. This allows you to check out the sellers before you buy.
Ability to post status updates - If you're looking for something in particular, why not post a "wanted" status update to our community? Our sellers can then message you if they have what you're looking for.
Diverse range of items available - Panty fetish? Foot fetish? Pantyhose fetish? We have all of these and more available to buy on All Things Worn.
Ability to follow sellers - If you like a particular seller you can follow them and be notified when they add new items, this way you won't miss out on any of your favourite items!
Sellers from across the world - Maybe you have a thing for a petite Asian lady or a curvy latino chick? We have sellers from all walks of life to fulfil your desires.
Forums
Forums such as Reddit and Quora have seen the trade of used panties long before it became popular on OITNB. Marketplaces such as Craigslist and eBay have also seen advertisements for used panties, however, selling on these platforms doesn't come without its difficulties.
eBay
Considers the sale of used items like panties and shoes as "adult content' and you may find that these listings get removed. You may also find your account being closed down which no one wants. (We found out the hard way!)
Reddit
Searching subreddits on Reddit.com like https://www.reddit.com/r/usedpanties/ will bring up a large community of 106k members. You will find a plethora of willing panty sellers.
Social Media
If you search the hashtag #usedpanties on Instagram, you'll find nearly 100k posts. Many sellers of used panties use social media to advertise their products. Simply slide in their DMs and you could be the proud owner of a used pair of panties. However, Instagram frowns upon the use of adult content and you may find yourself being placed on a short ban.
Twitter is more open minded about the used panty fetish, however,if you see something that catches your eye, the user has to be following you before you can slide in their DMs, which can be frustrating.
Facebook
Whilst you may find some groups advertising the sale of used panties, many sellers modelling their underwear are at risk of violating Facebook's advertising guidelines. (Facebook forbids "nudity or implied nudity" as well as excessive amounts of skin on show.) For those who also like to remain anonymous, you may find it difficult to remain private, unless of course you set up a fake account.
We suggest signing up to websites specifically designed for the sale of used panties so you can be part of a community of like minded people (like All Things Worn).
Other Online Websites
The panty selling industry is constantly growing. So how do I know which websites to buy from? The growth in popularity can only be a good thing for buyers… it means there are more items to choose from. But how do I know which websites I can trust?
Whilst we would love to have you all to ourselves, we know there are many platforms for buyers to glance at. We recommend you look at all of the platforms to see which one fulfills your needs. (We hate to be biased but All Things Worn offer more than just selling panties).
Top 5 websites for buying used panties:
Sofiagray
Snifffr
Pantydeal
Scentedpansy
Kinkie
These platforms all have different price models. All Things Worn is currently free for all buyers and sellers to sign up. But we'll let you decide on which platform suits you best.
Conclusion
Buying used panties isn't just about finding the right pair of panties, it's about building up a rapport between the buyer and seller, afterall, most buyers like to fantasize about the person wearing the panties when they receive them. What better way than finding out about the person you're buying them from? On All Things Worn you can search through items by category or by user. If you don't see anything you that tickles your fancy but you like the look of one of our sellers, why not ask them if they do custom orders?
We know we're not the only platform for buyers of used panties, but we pride ourselves in ease of use and keeping it simple.
We're more than just a marketplace, we're a community of well-worn item lovers.
If you want a site with the ability to communicate with the seller, search through the diverse range of options available, post a status update, join a community of like minded people and experience excellent customer service, why not sign up to www.allthingsworn.com today and let us fulfil your fantasies?
---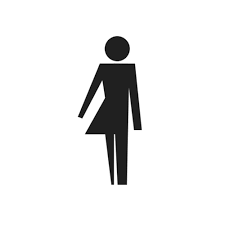 By Admin
The official support account for All Things Worn / Male Things Worn / Feet Lovers Only. If you have any questions please send us a message and our team will try...
---
Interested in contributing to our awesome community blog? Why not get in touch with our friendly team?
---
More From Our Blog
---