5 Things You Didn't Know About Selling Used Panties Online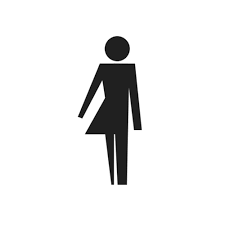 By Maddlove 2690 views
Seller
Used panties
Tips For Sellers
---
Hi everyone, I'm Maddlovexox your friendly seller from New Zealand. Although I am not new to selling personal items and services online, I am new to ATW, and I can honestly say I'm pleased to have found this community!
For those that are brand spanking new to this world, welcome, pull up a chair and make yourself a hot drink. Here are some of the lesser-spoken things about this that may be a bit unexpected for you.
A Friendly and Welcoming Community
As intimidating as your first few days here may be, you'll find that the majority of sellers are supportive, helpful and willing to answer the millions of questions you have. We all started somewhere, and the beauty of this place is you bring a unique mix to this community by being yourself. There is such a varied range of humans on this site, niches for all sorts of weird and wonderful things, and sellers are frequently lifting other sellers up.
You may have preconceived assumptions about this being a cutthroat and competitive industry. Be ready to be pleasantly surprised and welcomed as you are. In saying that – treat others the way you'd expect to be treated and you can't go wrong!
Gaining Confidence You Never Knew You Had
Expect a large boost in confidence and be ready to start appreciating your body for the wonderfully sensual and sexy vessel it is. Be prepared to be complimented in ways you hadn't even thought of and enjoy the ego lift this gives. For those that have struggled with their body image – see yourselves in a whole new way through the eyes of a keen buyer appreciating you in all of your beauty. It can take a little while to get used to this, but in all honesty, we are our own worst critics of ourselves. On the other side of the coin – forget any insults. For every 5 or so buyers, expect a troll or two. They're not important.
Selling Used Panties Isn't as Easy As You Think
If you've joined thinking this is a get-rich-quick scheme, guess again. The amount of backstage work that will go into your profile, building your shop and creating your unique brand will come as a bit of a shock. You'll have to take listing photos, organize your inventory, track your sales, plan your content, edit photos, video and audio, physically package up and send your items and also find time to engage on the dash and build connections with buyers. All of this adds up and should be factored into your pricing. Don't feel alone in the grind behind the scenes, we're all doing it!
The not-so-nice side of this world is the somewhat lonely feeling when you go through a lull in between sales (or even trying really hard to get that first sale and feeling like it's out of reach). You may start to question the boundaries you set for yourself when you started this journey, or personal relationships may start to become strained. These are all normal feelings to have, and we have all been there where you are. It's hugely important to remember you set those initial boundaries for a reason, stay true to your personal values, practice self-care and take a break if it starts to become too much.
An unexpected bonus to this is the very close friends you're bound to make doing this work, and how close you will become in a short amount of time. These people are experiencing the same highs and lows, it's beneficial to talk these through.
Learning About New Kinks
Be prepared to learn about yourself as you connect with buyers, there is a kink for everything! With this comes peculiar habits you'll adopt. I now save all of my nail clippings and it's like digging for treasure when I clear all of my hair out of my shower drain (kink for everything remember?!)
Set Up Folder For Your Naughty Pics
Be prepared for the countless pictures that will materialize in your phone gallery that you'd probably struggle to explain to someone who isn't involved in this world. I made the mistake of taking a screenshot of a photo in my gallery not realizing thumbnails of the last 10 photos would show on the bottom – don't be like me, set up folders for your naughty pictures! That was difficult to explain why I had so many pictures of different dicks without my face turning bright red. Your coworkers probably don't spend their evenings rating dicks on the internet, I know mine certainly don't.
As you learn to navigate this unknown territory, I have a few final pointers for you:
Your first sale will come, don't give in to the pressure to undersell your products. Chances are you are already priced low when you first start out – most of us do. Continue to build friendships on the dash, support your fellow sellers by liking their posts and participating in polls and the sales will come.
If you get a funny feeling in the pit of your stomach about a request from a buyer, you don't have to do it. That's your inner intuition telling you that this is breaching a personal limit, it's important not to ignore this.
Finally – Don't put lollipops up your vagina. Yeast loves sugar, you can connect the dots here. Use a sex toy and roll the lollipop on that – then clean your toy well afterwards. This may not make sense at the moment for newbies, but I promise it will eventually!
---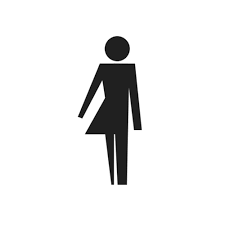 By Maddlove
Add me on snap - message me your username and I'll add you Taking a break from atw to build up my followers elsewhere...
---
Interested in contributing to our awesome community blog? Why not get in touch with our friendly team?
---
More From Our Blog
---