Top Tips on How to Become a Successful Seller of Used Panties & Well Worn Shoes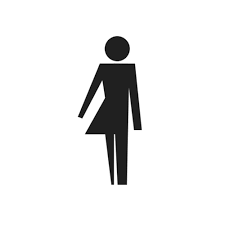 By Admin 50253 views
Rules & Guides
Pantyhose, socks, shoes
Used panties
Tips For Sellers
---
So you've decided to sell your panties/socks/shoes or other worn items on ATW. What next?
You might have listed your first pair and you're waiting for the messages to come rolling in. But it's slow, and you feel like giving up? Sound familiar? Don't worry, we've all been there.
We've come up with some top tips to help you get the selling process on the road. Here is a summary of the types of things that could fast track your sales on All Things Worn.
Engage in The Community
Upload a Profile Pic
Write an Appealing Bio
Search & Message Buyers
Upgrade to Premium
Use KinkCoins
Post High Quality Content Regularly
Increase Your Seller Ranking
Use the Order Management System
Specify "What You Offer"
View What Buyers are Looking For
Learn from Other Sellers
Reply Promptly
Repost Listings
Post Exclusive Content
Be Patient (bonus tip)
Engage in The Community
We have an activity feed that lends itself to engaging and interacting, which is a perfect way to get to know other members of ATW. We cannot recommend enough the importance of using the activity feed. Taking the time to welcome someone to the site could not only make their experience a pleasant one but also lead to you opening the door for future conversations. A little bit like breaking the ice.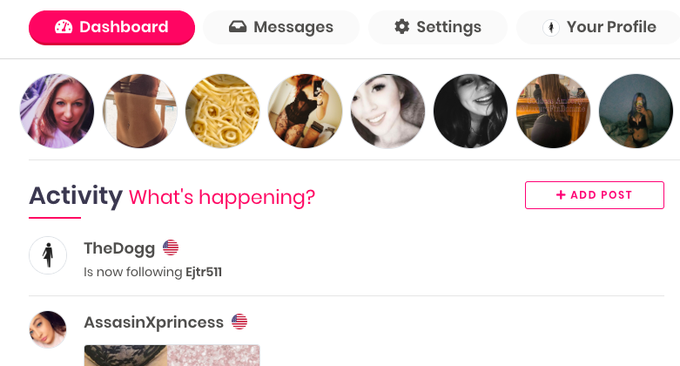 We can't emphasise how important it is to be active on ATW. The Sellers who are the most active are the ones that rank the highest and equally receive more sales. If you have a look at the top-ranking Sellers, you will most likely recognise their names as they have appeared more frequently on the activity feed, they take the time to like and comment and welcome new members to the site. There is a direct correlation between activity and sales. Like most things in life, you get out what you put in.
Upload a Profile Pic
When you create an account on All Things Worn, the first thing we recommend is to upload a profile pic. It doesn't have to show your face but it makes you stand out more than the placeholder image and will draw more attraction to your profile. Some buyers will only buy from people that show your face, if you don't feel comfortable with this, it could be a headless image of you modelling one of the items you are selling. Be flirtatious, after all, you're trying to sell yourself and your items. This is the most obvious way of making sure you stand out from the crowd.
You might not be able to see it (as you're a Seller), but the buyers have a spotlight area on their dashboard, where Sellers are featured. We only show Sellers with images here. So upload an image now and entice more buyers to your page!
Write an Appealing Bio
Be as descriptive as possible in your bio. This is where you can really sell yourself and stand out. Tell potential buyers a little more about you, your interests and what you offer.
Some buyers have a fetish for particular occupations. Teachers, nurses and cabin crew get a lot of attention. Some may like MILFs. If you don't describe yourself you may be missing out on potential sales. It's unlikely that a buyer will reach out to you without knowing anything about you. Make it easy for them to get to know you and entice them to buy.
Search & Direct Message Buyers
You can browse all buyers in the community by following this link > View Buyers. Here you will be able to discover our growing list of international buyers. You can filter by gender and country & also sort by newest, last seen online, top-ranked and lucky dip to find the members you may appeal to.
Once discovering these buyers, be proactive and direct message them. A friendly welcome could make them feel more at ease. Try and be unique in your messaging style. They will probably be inundated with "hey" messages, so look at their bio, and determine if they have anything in their description that could start a conversation?
Upgrade to Premium Seller
It's free to sign up to All Things Worn. This will allow you to have a look around our site and see if it's for you. However, to get the full benefits of the site, you will need to upgrade to become a Premium Seller. This will increase your Seller ranking and in turn improve your visibility across the site. It will also allow you to add unlimited items which may appeal to buyers browsing through our listings.
Premium Sellers also get to post status updates, photos and send unlimited messages to buyers. Premium Sellers tend to be far more successful after upgrading their accounts as they get more exposure to buyers.
Use KinkCoins
KinkCoins are our own exclusive payment method. If you're completely new to selling your used items you may not be aware that some payment providers like PayPal may close down your accounts and freeze your money for selling items such as used panties. So, we developed KinkCoins to overcome these issues. You can accept KinkCoins as payment for an order. You can cash these out into real money, you can also use them for things such as paying for your Premium Membership and promoting your profile/listings
We would recommend reading more about KinkCoins here
Post High Quality Content Regularly
Be consistent and post content regularly, engage with members on the site and also on social media. Post status updates. Ask questions on the activity feed, you will be notified when someone responds.
Those Sellers that are regularly listing items are also the ones that get the most attention. I mean it makes sense, the more times your name pops up, the more interest you'll attract right?
Make sure your images are clear. Think about when you're shopping online. If you didn't like the look of the image, it's unlikely that you'll buy that item? It's the same for buyers looking for worn items. We'd recommend taking the images in daylight when there is good lighting to fully show the potential of the item. Try and model items too so the buyers can visualise you in items they are considering purchasing. This all adds to the illusion and fantasy.
Be honest about your items, how they look, how long they've been worn, odour etc. These are things that buyers will look for. Tell them that your panties/socks/shoes have been worn to the gym or all day at work. Be visual and descriptive.
This is your shop and you want to drive sales, so be personable and approachable. Make yourself desirable and buyers will want to interact with you.
Increase Your Seller Ranking
Now we're not going to give any secrets away about our ranking algorithm, but what we can tell you is that the more active you are on the site, the more you may see your ranking rise.
Adding listings and photos are amongst some of the things that could improve your ranking, which will increase your visibility across the site. Also, using the Order Management System will significantly increase your Seller ranking, after all, lots of sales is the sign of a successful Seller.
Use the Order Management System
Tracking & managing your orders through our Order Management System (OMS) is pretty easy. Not only does it help you and the Buyer manage each sale but it also substantially increases your Seller ranking, boosting your chances of more sales in the future.
Our OMS also includes easy to digest charts, allowing you to visually track your progress.

Specify "What You Offer"
We have added a feature that will allow you to specify the items/services you offer. Some buyers will be looking for something in particular to fulfil their interests and by selecting what you offer, you're making it as easy as possible for the buyer to know exactly what you provide.
View What Buyers are Looking For
As well as allowing you to select what you offer, buyers can now indicate what they are looking for on their profile. This is the perfect conversation starter! Take the time to look through buyers profiles and if they are looking for something that you offer, jump on that and send them a message! They'll probably be grateful that you've taken the time to message and you could get a sale out of it.
Learn from Other Sellers
We have Sellers from all kinds of backgrounds, some experienced Sellers and some complete newbies. If you've seen our interview with Dalma from the Panty Selling School, you'll see that this site came about because we started as Sellers of well-worn shoes.
Everyone has to start somewhere, even now, we learn new things from some of the more experienced Sellers on the site. Have a look at other Sellers profiles to see if you can learn anything from them. Whilst we don't recommend plagiarising anyone, you can certainly learn from some of the top Sellers and how they market themselves.
We also have some amazing blogs written by members of our community. These buyers and sellers have taken the time to write blogs with hints, tips and information and their own experiences that may benefit you.
You can find the blog area here
Reply Promptly
We know how busy people are and sometimes life gets in the way. But we do recommend trying to check in to ATW daily to check your messages. You may have received a message from someone wanting to make a purchase but it's been several days and you haven't replied, so they search elsewhere and you've potentially missed out on a sale. This leaves both you and the buyer frustrated. Replying promptly makes you appear more reliable and professional, giving the buyer a more positive experience. Strike while the iron is hot!
Repost Listings
We've added the ability to repost items to the activity feed. You may have listed items but there's so much activity happening on the news feed that your items have dropped off the activity feed. We've given Premium Sellers the ability to repost items after 7 days. This means your items will reappear on the news feed and can appeal to new buyers that may have joined since you initially listed, getting more attention for your listings.
Post Exclusive Content
Exclusive Content allows you to earn money whilst you are sleeping! Simply post your content (censoring the cover image), the buyer can then unlock this content instantly using KinkCoins and view for 24 hours. You will receive the KinkCoins into your balance and an order will be created automatically! A great way to earn passive income
*No one will see your uncensored content until KinkCoins have been exchanged and the content unlocked
Please note, that Exclusive Content is currently limited to images. We hope to add videos very soon!
Be Patient (bonus tip)
If you are completely new to selling, you may be frustrated at not receiving any sales. Even our experienced Sellers will tell you it takes time to build your brand. Rome wasn't built in a day, neither will your well-worn selling empire.
However, if you follow some of the steps we mentioned and engage and interact, you will start to bear the fruits of your efforts and see those panties/socks/shoes etc flying out the door.
Conclusion
We are so glad you joined ATW and our goal is to help both Sellers & Buyers succeed.
Our No 1 tip is to be as active as possible on the site. We can't stress this enough. The Sellers that get the most out of the site are the ones that use it the most. Selling your used items is more than just posting an item and waiting for a sale to come to you.
Take the time to build your profile. You are creating your own shop. If you want to make money you should see it as a business. Be proactive and get your name known.
Buyers enjoy getting to know Sellers. Buying fetish items is a personal and intimate experience. Building a rapport and a positive relationship with a buyer will lead to a happy customer and potential repeat orders. And you will be a very happy Seller.
Why not put some of the tips into action and fastrack your selling today on ATW?
---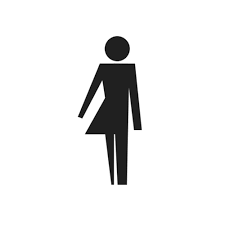 By Admin
The official support account for All Things Worn / Male Things Worn / Feet Lovers Only. If you have any questions please send us a message and our team will try...
---
Interested in contributing to our awesome community blog? Why not get in touch with our friendly team?
---
Comments
GoddessSel96 Most helpful! Thank you for supporting your sellers!
---
Catwoman007 Thank you 😊
---
JadeAmour Super helpful for newbies like me, thank you!
---
Jennajames Thanks dears!! ❤️
---
KrystalDoll So helpful!!
---
Xx_v_xx Thanks !
---
Lucky_tisha Wish me luck 🍀 I am going to try implementing all these tips thank you 🙏🏿
---
Cherrybaby1973 Thanks admin 👍
---
Smellycat59 Very helpful. Thanks, Admin!!
---
AUNTIEPANTIES4U @NaughtyUnicorn_luvs269 It's on my to-do list actually. 👍
---
Miss_stinky_mermaid Thank you Admin!! ❤️😇
---
Fragolina80 Very helpful. Thank you @admin
---
Annas_secret I've already done all of these except messaging buyers. That must be what I'm missing 🤔
---
StinkyFeet9 Being new to ATW this was very helpful, thank you 😘
---
Lulu_n_laceXx helpful as always, admin! Thank you!:)
---
SouthernSabrina Always love tips and tricks, very informative, thank you!
---
Tattooedbabe_13 Thank you!!!
---
MochaHoney 👏🏾👏🏾👏🏾👏🏾👏🏾👏🏾👏🏾👏🏾
---
Milkimaid Great read thank you 💋
---
Dmnk_vg Thank you 💪
---
Bentleebabe wonderful read! loving the tips!
---
BellaG00se Love this!
---
ScorpionRedQueen Great read and helpful tips. Thanks! 💝
---
Pinkiecutie16 Really great tips!
---
PantyCake thank you!
---
Bbw_curvy_kayxo That was really helpful thank you xxx
---
Appalachianjack Quite Helpful, Thank You!
---
Twinks Thank you, very informative
---
Lucillebells Absolutely great blog from Admin!!! Great read and great tips!!!! 👋👋👋👋
---
BBWboutiqueDD This is amazing x
---
Xajsplashx Very helpful, Thankyou admin 🥰
---
QueenKaitlyn Enjoyed this blog 😍 thankyou admin
---
HotSavannah Very interesting read!
---
YourWetDream Great blog! 👏🏼
---
CurvyBlondexo Love this 💗
---
Miss_Sapphire Fab! If anyone needs any other help feel free to message me x
---
Darkdoll Love this blog, top admin 🥳
---
More From Our Blog
---