Introducing KinkCoins. Our New Way to Pay!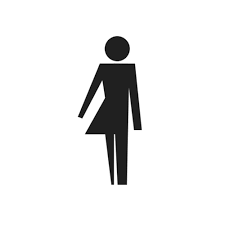 By Admin 45718 views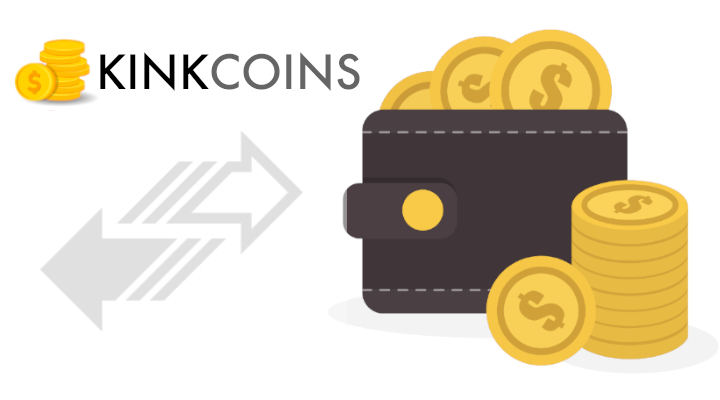 ---
You may have seen our updates on the dashboard talking about introducing our own type of currency to solve some of the issues our members are facing. So we thought we'd write a blog post to explain a little more…
What are KinkCoins?
KinkCoins are a new, completely optional, form of currency introduced by us, to allow transactions to be processed right here on ATW/MTW. KinkCoins can be used to pay for items, tip/gift members, unlock exclusive content & much more.
Each coin represents a monetary value of 10c USD. E.g. 10 KinkCoins equal $1 USD, 100 KinkCoins equal $10 USD.
So Why Have We Introduced KinkCoins?
Safety & anonymity are imperative to us and we receive a lot of queries from members of our community behind the scenes, concerned with protecting their anonymity.
Some of the issues members have faced include;
Personal information being exposed using external payment providers. (e.g. Paypal, bank transfer).
Accounts being shut down by Paypal, Stripe, CashApp, Venmo etc due to the nature of the business we are in. Not only that, but you can have your money frozen permanently. (see this campaign by Change.org for more details).
Unfulfilled orders or refunds after a buyer falsely claims they haven't received the item.
Restrictions on payment services that are available in their country.
Signing up & downloading additional payment services to send or receive payment.
Can offer protection in the event of a dispute - *Please note disputes need to be brought to our attention within 1 month of the purchase
What Are the Benefits of KinkCoins?
Anonymous & purchased via our 3rd party payment provider. This means personal details are never exchanged between members.
Specialised payment option specifically for Adult Work.
Deter unscrupulous members.
Everything is handled on a single platform.
Enables us to introduce new features that will allow instant transactions. Allowing Buyers to gain instant access to content/items and for Sellers to earn passive income.
No requirement for the Buyer or Seller to use other payment providers that may be shutdown.
What Can You Use KinkCoins For?
Pay For Items.
Buyers can exchange KinkCoins to pay for items, as long as the Seller accepts this as a method of payment. This means no payment details are exchanged, as this is done directly on ATW/MTW. Once you have agreed on a sale and agreed to pay via KinkCoins, simply go to the Sellers profile and click "Send KinkCoins".
Don't worry, if you wish to manage your own payment, you can still do this. KinkCoins are totally optional and an alternative payment method for users that have concerns around safety and privacy.
Tip Members
One of the great things about ATW/MTW is the community aspect, which we are so proud of. We have so many users encouraging, supporting and building people up. Now you can send/receive tips to show your support.
If you wish to tip another user, you can go to their profile, click "Send KinkCoins" and select a reason (tip) and the Kinkcoins will be transferred instantly to that user.
Pay for Premium Memberhsip
Sellers can pay for their membership using KinkCoins. If you already have a running subscription, we will cancel this and add any remaining days to the length of membership you select. You have the option to pay for:
6 months - 699 KinkCoins
1 year - 1259 KinkCoins
Promote Profile/Listings
Sellers can also use KinkCoins to promote their listings/profile. We know how difficult it can be to stand out. If you want to get a little bit of a head start, you can promote your profile/listings for 24 hours so you gain more exposure across the site.
Where Can I Buy KinkCoins?
Once logged in, you can purchase your Kinkcoins by visiting the sidebar navigation. KinkCoins are bought via our 3rd party payment provider. This means personal details between Buyers and Sellers are never exchanged.
To protect your privacy, 'vtsup.com*ATW' will appear on your credit card or bank statement as the beneficiary of this transaction.
Once the payment has been made, the KinkCoins will be instantly added to your balance and available for you to use.
How Do I Withdraw My KinkCoins?
Sellers, in order to process your withdrawal, you will need to complete the following steps;
Verify Your Identity
Create a *Bitsafe Talent Account & provide us with your IBAN number
Have a minimum of 300 KinkCoins ($30 USD)
Once this is complete you can request a withdrawal. We will then initiate the payment to your Bitsafe account after a 7 day hold period has passed (this is to ensure there are no ongoing disputes with orders). Transfers are processed by the Admin Team every Monday.
Please be aware that although we do not charge for withdrawals, Bitsafe (Verotel) will charge a withdrawal fee. If you have access to a EUR account it will cost .75c per withdrawal and for USD it's $5 per withdrawal.
*Bitsafe (Verotel) is an established global payment provider that offers the adult industry a means of providing payment options. They are the same payment provider we use for Premium Seller subscriptions.
Coming Soon…
We have some exciting plans for KinkCoins that will make our platform even better and here is a quick preview of what's to come;
Unlock exclusive content. Sellers can set up private albums, set a price of Kinkcoins, Buyers can then exchange KinkCoins and gain automatic access to the content. Allowing Sellers to make passive income.
Send stickers to another user which will appear on their profile. A little sticker could be a simple way to put a smile on someone's face.
Conclusion
We are trying to solve the problems that are faced by members of our community on a daily basis. KinkCoins are the best way for us to help protect our community and offer a safe and anonymous payment method for both Buyers and Sellers.
KinkCoins are completely optional and users can continue to use their own preferred payment methods. However, please make sure you're aware of the rules and regulations for your choice of payment provider, we would hate for you to have your accounts frozen and lose your money like some of our team have in the past.
See this article for sex work approved payment options. You might be surprised by some of the options you thought were accepted!
---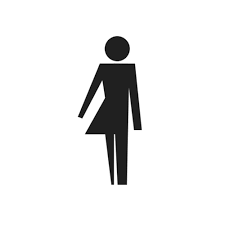 By Admin
The official support account for All Things Worn / Male Things Worn. If you have any questions please send us a message and our team will try our best to help...
---
Interested in contributing to our awesome community blog? Why not get in touch with our friendly team?
---
Comments
---
More From Our Blog
---