How I, a Full-Figured Woman, Learned to Love My Body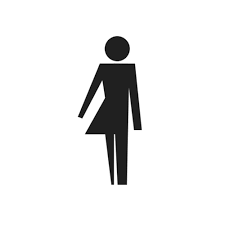 By RedheadedvixenBBW 426 views
Seller
Motivational
Sellers' Perspective
---
Hey ladies!
I know I can't be the only one who's ever stood in the middle of my bedroom after a shower or just changing clothes, and just stared into the mirror with complete disgust. Hating what I could see looking back at me. A double pregnancy belly, thighs that rip jeggings, hips that hit corners of tables, a butt that you can sit a cup on, and boobs that suffocate you when you try to go to sleep if you don't put them in their place. We've all been there. Whether you're a size 4 or 24, you've had a low self-esteem issue only because of how you see your own body. And if you're like me and overweight, you've tried diets, gyms, fads, the whole nine, to get your body to a place where you can be happy in it. I know from experience that is not possible. Loving your body is not physical, it's 100% mental. You can find the most perfect diet to follow, hit the gym hard 5 days a week and leave every workout with a gallon of sweat and dignity left behind. You can lose every bit of weight and hit every goal you set for yourself. But unless you have the mentality that you will love yourself and make that your priority, you will never be happy. Those goals will never be good enough. The person in the mirror will never be good enough. You will always continue to search. You will constantly let yourself down.
That was me. That was my mindset. I was never good enough. I was never skinny enough. I was never pretty enough. I had to change that. I had to change my way of thinking or I would never be the wife or mom I needed to be. I had to learn how to be strong, I had to learn how to be positive, and I had to learn how to be confident. 3 simple qualities changed my whole life.
Strength
Being strong was hard. I had to build walls, tear them down, and build them back again. I had to grow tougher skin. Family members or friends would make a sly comment about my weight because they "thought they could because we're friends." Or they just were simply trying to be funny or make a joke at my expense. Those are the harder battles because they come from people you care about. But you have to learn how to let those types of remarks just keep rolling down the street and to the nearest gas station. Once you learn how to be mentally and emotionally strong. That's just the first steppingstone to loving your body.
Positivity
Being positive is completely different and has nothing to do with the body. A positive attitude is something I've adopted in my everyday life. I'm sure you've heard the term "glass half full" well that means having a positive outlook on life. I know that sounds cliché, but you'll be surprised at the change you will see in your life and your relationship/marriage if you enter every situation with a positive attitude. I've had friends that I had to cut out of my life only because their negative attitudes were starting to rub off on me. And I could tell a huge difference in myself, once they were gone. Once you get a positive attitude and make that a standard practice in your mind and your life. You'll be amazed at how differently you will see your body. Correct the mind and it'll love the body.
While we're on the topic of being positive about our bodies, I want to add a side note. If we're supposed to love our bodies and not shame others and have a positive attitude, then why do people hate the "F word"? No, I'm not talking about the fun F word. The one you say when you stub your toe or invite your significant other into the bedroom ... I'm talking about that dangerous word that no one is scared to use when talking about a voluptuous woman. It's because that word is used in such a negative way. It's used to insult, to degrade, to tear you down.
*Quick story time*
I have a family member who used to date this sad excuse for a man. He had deep-rooted issues and didn't like anyone in our family including myself. The only people he liked, and begged to see all the time were my twin girls. (I'm not talking about any actual children) Yes. I'm talking about Miss Righty and Miss Lefty. My tatas! When he didn't get his way, he decided the best way to handle the situation was to throw a bunch of insults at me. The main one was of course calling me fat (I was 7 months pregnant). Well, because I can take people's words and throw them over my shoulder, I didn't let him get to me. Thankfully he's no longer in the family. But most importantly, his words didn't stick with me, they didn't hurt me. All because I have the strength and the confidence of a lioness. And he was just a hyena. (Sorry, Lion King reference) But my point is this. Don't let someone inferior, influence the way you view yourself. If you wanna call yourself "fat", do it. But love it. Love your skin, love your hair, love your fat, and love yourself. You deserve it.
Confidence
"Confidence is key." I can't tell you how many times I've heard that growing up. But honestly, confidence is not key. It's very hard to accomplish. That's why it's step 3. If it were "key" it'd be step one. You can't just step out on a stage to sing a song, and automatically be confident just because you decide you wanna be. It takes practice, it takes charisma. It takes finding those things you don't like about yourself and finding a way to view them positively so YOU like them. I'm gonna be transparent here. My biggest fear is stage fright. But guess what. I'm a singer. I've been a singer for about 4 years. When I first started singing on an actual stage, my first thoughts were about messing up, my body, my hair, and my makeup. Superficial things. I had to practice letting go of those things. I had to figure out how to not nervously shake every time I touched my mouth with the microphone. I'm still not at 100% with my confidence, but at least I don't shake anymore. Once I learned how to let go of those minor worries, I was able to focus on what was important. Touching people with my songs. Communicating the words. That's what was important. I knew I couldn't do that unless I was more confident in what I was doing.
Conclusion
Obviously, everyone will have different opinions on the way "fat" is used and how much it should be avoided. And that's okay! I've personally used it to describe myself positively. Someone asked me upon meeting me once how I would describe myself in 3 words. My answer was fat, flawless, and fabulous! In that answer, I stated that I'm not shy and I'm aware of my current body situation; I don't see anything wrong with me, and I love it with every fiber of my being (and so does my husband). I'm living the happiest and best life I can. I don't care about other people's opinions of me. Because the ones that care enough about me either support me when I'm trying to lose weight or compliment me when I'm not. My figure doesn't bother me, so it shouldn't bother anyone else. Ladies, you're beautiful! Be happy, be strong, be confident, be positive, and most importantly, be YOU!
XOXO, RedheadedvixenBBW
---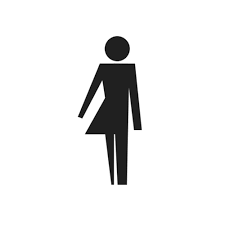 By RedheadedvixenBBW
*Top 5% of Sellers* 🚨 Now offering international shipping! *H cup alert!* I'm a sweet but s**y 30 year old. I'm from the south! I love sushi, steak, pizza, rum, jack Daniel's,...
---
Interested in contributing to our awesome community blog? Why not get in touch with our friendly team?
---
Comments
ThickThighsPrettyEyes I love it! And you!!
---
RedheadedvixenBBW @ThickThighsPrettyEyes I was hoping you'd get to see it! I knew you'd like it!
---
ThickThighsPrettyEyes That's my girl!!!
---
RedheadedvixenBBW I want anyone who has read this, no matter who you are, to DM me. If this blog inspired you in any way. I'd love to hear your stories. If you struggle with body image, and my words gave you the courage you needed to reevaluate the way you see yourself and its more positive now. I'd love for you to tell me! Seller or buyer, big or small. I don't care! I wanna hear from you!
---
RedheadedvixenBBW @Clio1981 @StraightSubzero2977 thank yall so much! I enjoyed writing it. I couldve kept going. I may have to make a part 2 one day!
---
Clio1981 Amazing! So good to read, absolutely bossing it x
---
StraightSubzero2977 You are amazing love. Beautifully written I was taken in by every word xxx
---
Big_Booty_little_FeetX @Paul_Neuberger yesss! Xx
---
RedheadedvixenBBW Thank you! @TheDentalNursex @ChauffeurSubLeeOwnedByPeachy230
---
TheDentalNursex Love this girl ❣️❣️❣️❣️❣️
---
Paul_Neuberger I've always been attracted to full figured women. I've been in relationships where the girl decided to workout or try different diets and I always supported them because I understood that it came from wanting to have more confidence on a day-to-day basis, but making sure that they understood that it wasn't for me. I liked them just they way they were. So soft and squishy and warm, bigger gals give the best cuddles.
---
ChauffeurSubLeeOwnedByPeachy230 Awesome, refreshing and inspiring read, nice one! Xx
---
More From Our Blog
---