The Importance of Kindness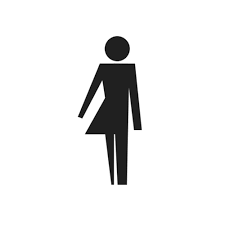 By Kinks_and_curves 654 views
Seller
Sellers' Perspective
---
Kindness costs nothing.
I don't know how many times this needs to be said until it sticks, being kind to another person costs you absolutely nothing!
We are all human
Every single person on this site is a human with feelings, with a life outside of this. I think it's so easy to almost wash over this fact sometimes, we assume that if we see confidence everything is fine, a lot can be hidden behind a smile that's why it's important to treat everyone with kindness.
Kindness makes a community
I am so grateful for every kind word here, the difference between this just being another selling site and a community is the people.
If I'm struggling, I know I have support, I know I can reach out to someone, I've had times where I've been on the receiving end of some nasty words and honestly the support is what has kept me here at times.
Seeing the kindness shown from one person to another on the dash makes me smile, it reminds me why I love it here and it's on those difficult days I find it crucial to know kindness does exist.
I don't understand
I don't get why anyone would go out of their way to troll or be negative , maybe I look at it to simply sometimes, it really isn't hard to be nice and if you can't be nice be quiet , I don't understand why that's such an issue, I am however a realist and know that sadly you will come across these people but when you have such love and kindness around you people like that won't matter , they won't win, kindness really is vital!!
The good will weed out the bad
Negativity can very easily creep in, as I've mentioned above there will be people that go out their way to be negative but something great about this community is we do pull together, we check in on each other and offer support.
Spreading love and kindness is what makes us stronger, it shows us we aren't alone.
It can be easy to be dragged down by less than pleasant people and some unnecessary words but know that for every one of those people there is 10 times the amount of kind, lovely, supportive and caring people.
The good and positive must weed out the bad, these people will see they have no affect because we won't allow it, we will support each other and pick each other up, I'm under no illusion that they won't still creep in, but they will soon realise that when they do, they don't matter.
I can't single handily stop all the bad, but I will always ensure that I push the good.
Make someone's day brighter
It doesn't take much to be kind and kindness can come in different forms.
Use your manners, be polite, think about how you're speaking to someone, leave a review.
It doesn't take much to brighten someone's day, you can show them some love by liking their posts and photos, paying a compliment, commenting on a post.
The little things add up and it shows appreciation, both buyers and sellers deserve to feel good.
Behind the profile
I've already touched upon how a smile can hide a lot, we truly don't know what is going on in someone's life, it's very easy to hide behind a profile, acting confident and happy.
Sometimes we just need someone to chat to, that in itself is another act of kindness, offering a safe space to talk , I know this is a buying and selling site , if anything that's what makes it more important, there is already stigma around buying , selling and kink and if we can't be kind to each other then how can we expect others to ever do the same?
Please remember that sellers aren't kink dispensers and buyers are more than a walking wallet.
Treat each other with respect and think about kindness when interacting.
Conclusion
I felt this blog was important to write, it's easy to get lost here sometimes, we can get lost in the fantasy.
Yes, it's a buying and selling site but we have to remember everyone here is here for their own reasons, have their own kinks and are doing their own thing.
This is an escapism for some, it is a safe space for others.
We won't always agree with each other, we all have our own way of doing things, but we all have one thing in common and that's the human element.
Kindness, manners, respect, support, love and politeness are all free.
Please remember the importance of kindness and the impact it can and does have, you'd be surprised what a difference it does make, even the smallest amount.
---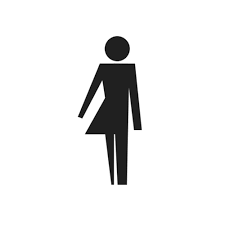 By Kinks_and_curves
My inbox is always open! I am always happy to chat and get to know you a bit! I am 35 years old with a natural 44G Bust I have a...
---
Interested in contributing to our awesome community blog? Why not get in touch with our friendly team?
---
More From Our Blog
---