Finding The Right Mistress/Domme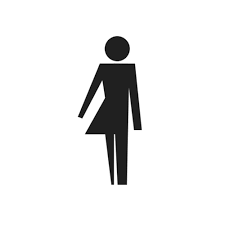 By Europe 1995 views
Buyer
Dom/sub
Buyers' Perspective
---
First a little background information. I've always been a dominant person. At work, in daily life and also sexually. That's just natural for me and has always been. I've explored it in many ways, and it is still fun.
And we have all experienced that we need to spice things up, and luckily I found something called Femdom:
Female Domination
A woman (or action in which a woman) dominates sexual interaction with her mate
Humiliation, bondage, degrading, findom, pegging and the list goes on and on. "Related kinks include female supremacy (idealizing a world in which women ruled and men drooled/are lesser citizens) and goddess worship (bodily worship and praise of the dominant's feminine nature),"
In modern femdom, the term Dominatrix is mostly used when describing a professional Domme who is charging for her services. At the same time, there are many amateur femdom Ladies doing it for their fun and personal pleasure, without monetary compensation.
In that case, a femdom mistress is a more commonly used term. Still, there both can be used when describing a dominant woman.
A dominatrix can be of any sexual orientation, but this does not necessarily limit the genders of her submissive partners. Dominatrices are known for inflicting physical pain on their submissive subjects, but this is not done in every case. In some instances, erotic humiliation is used, such as verbal humiliation or the assignment of humiliating tasks.
How Femdom Makes Me Feel
So, femdom - It makes me feel so alive. I'm not sure if I even can explain it, but somehow it's something about another person taking all control. Not knowing what's gonna happen next. Being afraid, feeling small and useless. Just trying my best to follow her rules and commands. The more strict she is, the better. It's a feeling you should try if you haven't. I had no idea I would love it so much.
So How Does a Submissive, Like me Find the Right Domme on ATW?
Sometimes I just buy tasks from a spin wheel. That's very easy but doesn't give so much pleasure cause there's no connection between the seller and buyer.
If she asks for proof through pic/videos it becomes way more exciting. If she also threatens with punishment if she's not satisfied, that's even better.
Also, a good idea is to "blur" out your spinning wheel, so we can't see what tasks we have waiting for us. Or maybe just give some hints in the description.
Also some Dommes tailor the task to the sub, depending on limits and turnons. I also had a Domme using my turnoff as punishment. She forced me to jerk off to bi guys. I will remember that punishment forever.
More Than Just Physical Pain
Being a dominatrix doesn't just mean you inflict physical pain on your partner.
Your domination can be verbal, psychological, sexual, or in the form of servitude. You can assert your dominance by means of psychological and physical stimulations, and you should brush up on how to perform both.
Being in an online dynamic, the physical is not the easiest one. So then it's even more important to think about the psychological aspect of it.
Femdom sessions are also alike, discuss limits and expectations then make an agreement. If she sends audio clips, pics or videos it gives a whole other experience. It feels real and really gets things going.
Femdom Experiences & Dynamics
This can be very difficult. I've talked with many good Dommes, and also some that were not that great. Some are very experienced, and you will notice them immediately. I also had some good dynamics with sellers who weren't so experienced beforehand, and I have to admit some of them have been the best dynamics. I think that's because they put a good effort into the dynamic.
Myself, I like a set of rules to obey. I want tasks to complete. Punishment is also important for me. It's really degrading.
Knowing the consequences if I don't obey and follow orders. That's why she has to lead and take full control. Make him beg. He deserves you when you say he does. Make him beg for your pussy. Is it mean? Nah, it's all a part of playing the dominant one.
Then we have the experiences that make me regret immediately. Luckily I've learned my lessons, and find out before making an order. They ask for money after two sentences, and they are very eager to make the deal before discussing limits/expectations. And then we have those who think femdom is the same as findom. That's not the case
The last thing I want to mention is to make sure both of you understand the agreement. If you agreed on texting 24/7, or just some times during the day. Good morning and good nights, and so on.
Does this seem like a lot? Yes. But again I've had sellers who just write exactly what's included and not, and it makes it so much easier.
So think through what you agree on. Some sellers also have a contract/form to fill out, so all things are answered easily. Then you don't have to use a lot of time texting forth and back.
If you have any questions, or just want to try your Domme side you know where to find me.
---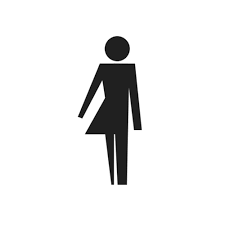 By Europe
I'm glad your checking out my profile. I look for femdom experiences. I need a Mistress, Goddess or Domina. I enjoy trying different sellers, cause every relation is new and exciting....
---
Interested in contributing to our awesome community blog? Why not get in touch with our friendly team?
---
More From Our Blog
---