Adult Breastfeeding / Nursing Relationship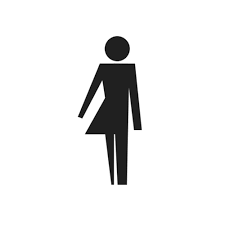 By MsEagerBeaver 1871 views
Seller
Sellers' Perspective
---
A Brief History of My Kinky Life
It all started at an early age. As a young Ms.EagerBeaver, hence my name, I was getting frisky at an early age of 10. By high school I was on birth control because I was fucking all my neighbors on my block and then some. I had a tally for myself and how I could fill both hands by the number. My high school boyfriend used to dress as a female and tuck his dick between his legs. So I've been around fetish and kinks for a long time and I'm very open-minded. I always had a desire that wasn't vanilla – multiple partners, toys, enjoying body parts that aren't what the norm enjoy. Sticking my tongue up my partner's nose, sitting with partners while they use the restroom, and "fingers where they don't belong". And one of the kinkiest without getting explicit were golden showers.
All my exes always had a kinky side and if I found a vanilla, he was gone instantly. So deep down I always enjoyed the taboo lifestyle. I have been single the majority of my life with boyfriends here and there. Recently I realized that I don't like just one, which is why I have multiple clients and enjoy every minute. I came to agree with myself that I'm not searching for the one, I was searching for my dark chocolate. The one who excites me and feels they can confide in me with anything. And as many as you know once you put that chocolate in your mouth it's hard to stop. Oh, and did I mention they have to enjoy sex in public! The rush of almost getting caught, your heart beating so fast it makes you nauseous, and not to mention the intensity it brings with your partner.
The one ex I'll never forget had me wear my panties for 3 days at least and then he would wear and would parade around the house while vacuuming in them like a sissy. And I still stuck around for a bit. After we ended, I thought he was too vanilla. I Couldn't ride him like a cowboy or play in his butthole. Boooring!!!
Finding All Things Worn
Throughout that time I would discuss for years to my alike friends, the ones who enjoy the kinky side, my curiosity on selling panties. I searched the web, but there were too many sites I recall to go through with it. I was always terrified on how to send them and the taboo behind it. However, I always had at least 50 pairs that I could sell. One day out of the blue my bestie @Desperatehousewife introduced me to ATW.
This was perfect! Not only selling panties but everything including clothes, intimates, fingernails, to foot (beaver) dust. And oh my god when a client calls me a Goddess. How special do I feel!? Amazing like I'm on top of the world. It just brings the biggest smile to my face and all my worries leave for that second.
My goals in life are to have fun, enjoy every day, and stay kinky. Oh, and don't let me forget making money, water and boats!!! Another way of getting money I'll mention in a bit.
I didn't realize at the time, how my taboo relationships were going to come back in my life again and what better way than to make a side gig out of it. Except this isn't a gig, it's been my life since I started in relationships, and I consider it FUN and KINKY! Sure, I have goals but at the end of the day I'm not pushing for a sale. I'm enjoying the ride!
Don't get me wrong, there is more out there than making money and boats hehe….
I believe my kinkiness has opened me up in my 40's. Recently I found a couple of new kinks as a client wanted to be a human toilet or human sink. The ultimate humiliation rewards for a Beta which opened me up to many new kinks, ones that this article isn't about. ATW has made my comfort and self-esteem rise to the extreme. It's another great feeling.
Adult Nursing Relationship / Adult Breastfeeding
And that's how I found ANR/ABF. I know you're thinking what!? Another acronym!!! Yes, it's another kinky lifestyle that's not one that you will hear openly discussed.
Adult Nursing Relationship (ANR) or Adult Breastfeeding (ABF) is the most rewarding and intimate lifestyles you will ever share. The ANR/ABR involves two (or more) intimate partners wherein one partner suckles or breastfeeds from the other. While ANR can involve lactation but does not have to and can be a comforting way for couples to bond and enjoy quality time together. Or someone who is the sucker and the woman with tits minus the milk. At first I thought, sure suck on my tits for money. It's not sexual if it doesn't lead to sex and he specifically said there is no sex.
Whattt!? No sex but you're sucking on my tit for half an hour. That can't be possible!
There is a misconception that all adult breastfeeding relationships must be sexual, which isn't true at all!
Adult breastfeeding relationships can be great for those who want to tap into the nurturing and intimate bonding experience of nursing. It can also provide time together in a slightly unconventional but rewarding way! I have always been a people pleaser, and this just shows.
Chances are, if you have ever been in an adult relationship, you've experienced an aspect of ABR.
Anytime you've had your breasts massaged, sucked on, played with, or had any of these acts done to you, you're just a couple of steps away from being in an adult breastfeeding relationship.
The main difference is the intention behind the acts.
Adult breastfeeding and nursing relationships take this act and focus on the intimate bonding experience. Each relationship has its unique take on what this looks like, but it's essential to establish an intention between you and your partner. Some partners prefer turning it into a bonding experience with other intimate acts like massages and talking about each other's day, while other partners mix some kinky aspects.
Boundaries, like in all parts of life, are essential in adult breastfeeding and nursing relationships.
ABR and Me
Let me make clear this isn't a man I'm in a relationship with. We were talking about his desires and kinks and by our conversation we found we lived near each other and decided to try it.
My first time was in the back of his SUV. He was married and came prepared with a pillow for him to lay on my lap. I was nervous and a little stoned because I didn't know him besides meeting for a meet and greet and the site. We met in a semi packed parking lot and I hopped in the backseat and thought to myself, do I get to play on the phone, listen with my Bluetooth, close my eyes to enjoy, but Nooooo I had to watch out for others. Always an exhibitionist lol. All while he cuddled up in the backseat, positioned himself comfortably, closed his eyes and started sucking. I thought he would open his eyes, but he never did besides switching sides. I could tell I wasn't his first and he had done this before. My first time was odd, but you had to be open-minded for this to work. I've seen him a handful of times. I even hosted because it was more convenient. After our session he loves to make out and that's where the connection really hits. In our visits we talk about our family, kids, some work, but at the end of the day its enjoyment on both sides. Is it strange that when I close my eyes, I miss that feeling of being needed. And knowing I'm making money without sex. So, I am his sugar baby, and he is my sugar daddy.
That's the beauty of an adult breastfeeding relationship: Its yours to decide and I was getting paid. A win-win for both of us.
---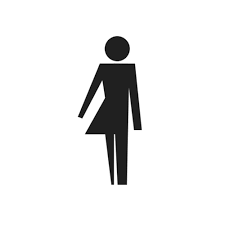 By MsEagerBeaver
Pick your Poison; I'll Wear/Do/Send it all for you 💕🦫🪵💦🍋🩸🍬🍭🐷🌬👸🍆🍑💧💕 ~ Find me on chaturbate @Mseagerbeaver for live cams 🎥 Only 🧛‍♀️ OF https://onlyfans.com/ms.eagerbeaver Direct listings: #mseagerbeaver #mseagerbeaverwears #mseagerbeaverasks Find me on page: #smilf...
---
Interested in contributing to our awesome community blog? Why not get in touch with our friendly team?
---
More From Our Blog
---