My Path To ATW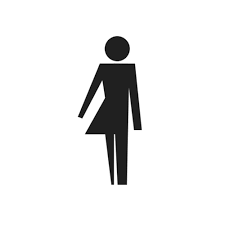 By Sandie_Pup_UK 599 views
Buyer
Buyers' Perspective
---
My Beginnings
When I was a teen, I found my way into crossdressing, slipping on girls' clothes and I loved how they felt on me. From there, I found myself curious as to what it would feel like to wear worn panties, so I began to "borrow" panties from anywhere I could find them. Over the years, I found myself becoming a lover of worn clothes. I was caught on a few occasions and lost friends and such. This went on for a lot of years and then the internet came along. Fast forward to MSN chat rooms. That was eye-opening, suddenly finding I wasn't the only crossdresser or worn pantie lover. There were many others like me, and many willing to sell items to people like me.
I bought panties from girls for the first time on MSN chatrooms and I lost a lot of money on there from people posing as sellers. This went on and I made some big mistakes and arranged to meet some girls and some men. One time this resulted in me ending up in hospital after being lured to a meet by a guy who didn't tell me he had 6 friends at the meet. I was left battered, bleeding and used. It was reported to the police at the time but all I got was: dressed the way I was, I must have asked for it. So, nothing was done.
On from there I hid away for many years seeing the internet develop and pantie sites were popping up all over the place and I decided to try a few. The sites were not a nice place for a crossdresser. It was okay for a guy to buy panties to masturbate with or to sniff but for a crossdresser to buy them to wear with that scent seemed unacceptable and I got quite a bit of verbal abuse and some sellers refusing to sell to me.
A New Site is Found
Then one day, this fairly new site showed in my search. I found All Things Worn and it was like no other site I had seen before. Here was a site that had girls of all shapes, sizes and looks, selling just about everything I wanted to buy and even things that were not my thing. Here was a site with nobody shaming, no kink shaming, no abuse accepted. Here were girls offering packages for sissies and although I was never a sissy just a crossdresser, I found it interesting.
I joined up and made my first purchase.
I had chatted to the girl for a little while explaining the clothes were for me to wear. Imagine my surprise when she got excited to put together some clothes and underwear for me, even asking if I had a handbag and any other accessories. Well, that led to another purchase.
Now over my years I have experienced many things sexually and can say sexually I am bisexual and a submissive. I began to mention this to girls and instead of the reaction I expected I was embraced. The girls here seemed to accept me into the community and I found myself accepting myself as a person and not an old pervert as I had been called before. I was enjoying been a part of this community.
Two Years Later
I found myself making friends here, something I did not expect and through conversations, explaining my desire to wear clothes with a female scent that I did not have and longed to have. So many of the girls selling here were very welcoming and some even recommended sellers with my clothes sizes.
I am now a two-year badge holder and have sellers here I love as friends, people I can just chat with and be my true self. And a growing wardrobe of clothes, accessories, shoes etc. I feel so much more confident about myself and who I am. It helped me grow and feel better about myself and accept myself for who I am. I love being on the dashboard where I can interact with everyone. This, to me, is more then a pantie selling site. ATW has become my social site and I love to be here. I am forever thankful to the girls who have made me a friend as well as a buyer.
The biggest thing I have found here is the respect shown by not just buyers but the sellers as well and long may it continue. I hope the site never changes from being a community.
So presently I am more or less spending most my spare time here chatting and socialising. You can find me in the mornings giving my usual morning greetings or commenting on posts. Life is good and I love being here in your company.
Thank you to the developers of ATW for giving me a welcome home.
---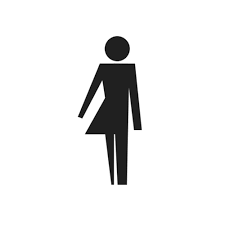 By Sandie_Pup_UK
Proudly and Happily owned by @Twinkletoesjessi I DO NOT BUY FROM OUTSIDE THE UK! 🏆 WEEKLY PICTURE BUYER CATEGORY COMPEt*tION : 🐣🐰 EASTERHOEHUNT 🍫🥕 ☘️🏆 WEEKLY PICTURE BUYER CATEGORY...
---
Interested in contributing to our awesome community blog? Why not get in touch with our friendly team?
---
More From Our Blog
---