Teacher By Day, Used Panty Seller By Night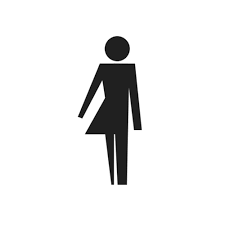 By Lucylou_High_School_Teacher 958 views
Seller
Sellers' Perspective
---
Hello everybody! I'm Lucylou, a high school teacher, and welcome to my first blog.
Many buyers ask me if I am really a teacher. The answer is yes!
My work life
I support 43 students, ages 11–16, all with individual complex learning needs (Autism, dyslexia, and ADHD) set within a mainstream school environment. I like a challenge and see the greater good in everyone, although at times it is hard work but incredibly rewarding, especially when your student has developed life skills to venture out into this big, wide world.
My home life
I am also a proud mom of four grown children, all of whom have flown the nest to pursue their own professional paths in life.
During my spare time, gardening is my passion. I love nurturing and watching plants grow into beautiful flowers. This is so rewarding... so you can see how my work life has a connection with my home and gardening.
How did I get involved in selling?
Well, this is my story.
I was socializing one evening around six years ago with my girly friends—seven of us in all—within our local drinking club. Panty selling became a topic of conversation. I think at the time a television series was currently on tv, Orange is the New Black, which had selling pants as a topic! After a few girly drinks and giggles, a colleague placed a bet. The bet was on who could sell one pair of used pants on any platform first!
Panty selling? I never knew there was such a thing! I found it to be naughty, intriguing, and exciting.
I have a very competitive nature, so the bet was on...
Not really knowing what I was entering into and being completely naive or vanilla, the fun and excitement created an inner fire within me.
I searched the Internet, and to my astonishment, I was living inside a world I was hungry to explore. Why did I not know this existed?
After some research, I joined a platform, and it wasn't long before I sold my first pair—my very first pair of wet used pants. I was excited, nervous, and scared all at the same time.
I was thinking, "Am I too old?" What if they don't like them? "What if I let them down?" My anxiety was all around wanting to please. Sod the bet.. this new venture was about pleasure and pleasing.
My buyer was thrilled, and to date he still buys from me. The compliments fueled my inner confidence too.
*FYI, I didn't win the girly bet; I was actually the last to sell. However, I am the only one out of the girls who continued to sell, which has almost become a full-time career.
Platforms
There is a plethora of content-selling platforms to use, but I can assure you none are as good as ATW.
ATW protects its sellers and buyers. They weed out the majority of scammers and provide support if there are disputes. They also have a secure payment method called KinkCoins, which is a plus for buyers who need payment confidentiality too!
I would like to see some improvement in the development of the site, especially within notifications, so you don't need to be constantly logging in and out to see if you have a red dot.
I also think the site would benefit from having a community support forum so we can all ask those questions and share our knowledge.
Me as a seller on ATW
I have been asked many times by inquisitive buyers why I sell my content if I already have a job!
Everybody sells for different reasons; mine happens to be that it's a confidence boost for me and the thought of pleasing someone.
Selling my items on ATW is all about building that connection. Getting to know buyers' desires, needs, and pleasures within a safe environment for me, whether it's digital or physical content, the thrill of providing for the receiver is much more than I can explain! I know the purchasers are just as pleased, especially when I read their wonderful reviews, and many become repeat buyers!
Knowing MY content has traveled worldwide is a remarkable achievement, and I am proud to say I am a Top Trusted Seller with over 50+ 5* reviews.
Community
My inbox is always open for sellers in this community too! If I can offer support or offer advice with a friendly, supportive ear, I will do my best to help. I am by no means an expert, but I have learned so much over the years on how to meet buyers' expectations, how to promote and advertise content, the best way to seal and pack goods for posting, setting out a good bio, and knowing the signs of a possible time waster or scammer. Know your worth!
As many members have previously expressed, never do anything you are uncomfortable with. Set your boundaries and stick with them!
My inbox is also open to anyone who's a member and needs to just reach out.
We are all sisters and brothers with the same common interest, so sharing our knowledge and expertise will make this family grow!
Thankful for ATW and its family.
❤️ Lucylou x
---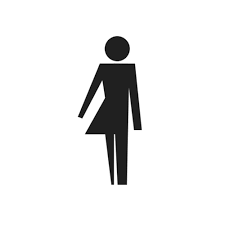 By Lucylou_High_School_Teacher
*NO PAY NO PLAY* Hello 👋 & welcome 🙂 Thank you for looking drop me a message if you like what you see & introduce yourself. A bit about me..... Im not your...
---
Interested in contributing to our awesome community blog? Why not get in touch with our friendly team?
---
Comments
Lucylou_High_School_Teacher Thank you everyone for all your kind words & support 🙏 ❤️
---
ChauffeurSubLeeOwnedByPeachy230 Never been a teacher but was a co-ed assisting students who struggled on the Autistic spectrum and a keyworker later working with adults likewise and being on the spectrum Myself, so much respect to You for the work You do, for the blog, and for the joy You bring to here. Xx
---
KawaiiTeacher As a fellow teacher and one of my earliest mentors, this is a great blog! You are amazing, beautiful and loved! You are a queen👸
---
Nico_lo As a newbie to this site, thank you for this blog! It's been a roller coaster of emotions but I'm excited for the new venture!
---
ToeDoe Hello fellow teacher 👋 Awesome blog and content. It's weird how we have a lot in common! Who'd knew teaching, gardening, being dominant and enjoying selling things on ATW go hand in hand😄
---
ArabianNiights Beautiful story! We're all happy to have you with us 😁 lucky bet!
---
Fragolina80 Love it. Thank you for sharing!💕💕
---
MamaTastesBest Love this 😍 thank you for sharing 🙏🏻
---
Ariasiren Love this! Thanks. I came into this a similar way. Never thought it'd be so enjoyable.
---
GingerPhoenix Thank you!! xx
---
AriaArch What a great read. I'm totally with you on exciting and naughty side it brings out especially when we have to be 'sensible' teachers all day!!! 👩‍🏫 xxx
---
Feetski Great blog! I'm with you on this, my interest in this website came from a bet! 😂😃 somehow I'm still here 🤭
---
CcVoxe Great read!😁
---
LaylaXOXXOX Amazing blog 🤩
---
Lucylou_High_School_Teacher Thank you 😊
---
StraightSubzero2977 I love this blog well put together you are amazing love. Started off as a bet. I'm glad you're here xxx
---
More From Our Blog
---