5 Ways To Get Your Panty Buying/Selling Profile to Stand Out!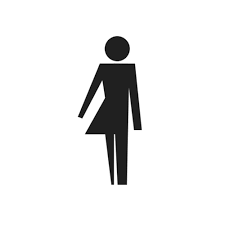 By AnimeSenpai 6461 views
---
All buyers and sellers of used items want their page to stand out. This attracts people to your profile to come and see what they are both offering to sell and looking to buy. Whether you are looking to buy used panties, dirty thongs or smelly socks, or selling well-worn slippers, used pantyhose or photo bundles. Here are a few tips to help your page stand out and not blend in with everyone else's out there.
Become a Verified Seller
Becoming verified as a seller sets you up for a good start as it shows that you are not a bot, and are more serious about wanting to sell.
As a buyer, avoid profiles that refuse to be verified, and always check that a profile has been approved. Buyers should always check that a seller has been verified as it lowers their chances for scams, unserious sellers and disappointment from purchases. But if the seller is already verified on ATW, you don't need to ask for your own verification. The Admin Team do their own checks.
Use A Unique Profile Picture
Yes, we all love a good pair of cheeks in a cute used thong, but when every seller has the same picture type as their profile picture, everyone starts to look the same. Try a more unique picture, that both shows who you are, and what you sell, to catch a buyers eye.
And for buyers, uploading a profile picture onto your profile greatly increases your chances of sellers being more comfortable selling to you and approaching you. It makes you more relatable! Uploading a profile picture shows that you have taken the time and effort to set up a profile, and are a serious buyer here on All Things Worn.
Create A Distinctive User Name
We all want to stand out on ATW/MTW and a good username choice is a great place to start. Have a good think and see what you want your brand to be, what you want people to call you by and remember you as? Try and be unique and concise, no one likes a keyboard smash of a username, for sellers or buyers alike. Having a unique username is also a great ice-breaker!
Engage With The Community
A good way to show that you are both an active seller and buyer is by engaging with the community, chatting with users, commenting on posts and liking statuses, posts, pictures and sale items. Buyers and sellers who interact with the community get more profile engagement, sales enquiries, and messages from buyers and sellers.
And you can make friends and get more tips and tricks from the community. Always nice to chat and see how everyone is.
Create Unique Listings
Coming up with unique listings are a great way to make your page stand out. Don't copy other listings and passing them on as their own. Be original!
Being able to post up listings on what you are selling, allows people to see what you are as a page and means that people can come and interact with you more, and hopefully get you some sales and good reviews.
As a buyer, selecting what you are looking for on your profile is a great way to stand out from the rest. It's so much easier as a seller to strike up a conversation if we can see we have similar interested, fetishes and kinks. This is a sure-fire way to lead to possible purchases and fulfilling your desires!
Do you have any other tips on getting your pages standing out from the rest? I hope that these can help you make your profile stand out more for both buyers and sellers to enjoy. If you have any other ideas or suggestions, please let us know.
---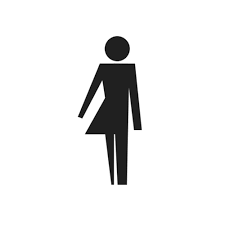 By AnimeSenpai
A Scottish 🏴󠁧󠁢󠁳󠁣󠁴󠁿 anime weeb hoping to sell what ever you want. Underwear, brushes, shoes, socks, pictures , cosplay items, and even the more intimate and dirty. I am 5"2 in...
---
Interested in contributing to our awesome community blog? Why not get in touch with our friendly team?
---
More From Our Blog
---