Behind The Scenes of Selling Used Items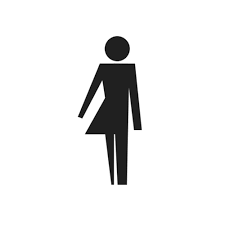 By Kinks_and_curves 2210 views
Seller
Used panties
Tips For Buyers
Sellers' Perspective
---
Behind The Scenes of Selling Used Panties
I decided to write this blog to give an idea of what it is like for sellers, what really goes on behind the scenes. I want to give you a taster of what us sellers do and what goes into selling.
Customs
Now, I myself don't currently offer videos, however, I appreciate and understand and have seen the hard work that goes into making custom videos. Editing, lighting, makeup, outfits, toys, costumes and so on. It can be so time-consuming and assuming it goes right the first time because it may take a few attempts to get it just right. You get the finished and polished result as a buyer but just try and remember that it is not easy and sellers work very hard on these to make them perfect for you.
Abuse
Selling sadly has moments that make you question why you continue to do it, I love it but even I have had times where I have to ask myself if I want to carry on. Some of the abuse is obvious and in plain sight some not so much, some sellers don't say anything and some open up about it.
The reason I feel it is important to write this blog and include this is because as sellers we deserve to feel safe and comfortable and I want you to understand this is the reality of what can and does happen. So treat us with respect because we deserve it and you don't know what someone is going through. I don't write this to put sellers off but to say I am here for you and my advice is to remember that people can say what they like when they are hiding behind a keyboard and there are so many great buyers out there who will treat you like you deserve, don't suffer alone, reach out to admin, report and block.
Cost
Selling is more than merely buying a pair of socks or panties, wearing them, taking a photo and then they are sold, there is a lot of costs that can be involved. Site fees, equipment for videos and taking photos, the items themselves, packaging, stamps, makeup, lingerie and so much more.
As buyers you may not think about that, you see a listing and its price but please try and think about the cost involved to us before questioning what a seller charges.
Pricing
This is a topic that gets discussed a lot, is that too much, is it too cheap, should I include this or charge extra for that? We don't just pluck a price from thin air. As I said above think before you question our prices and remember that we get to charge what we want.
Being let down
Sadly this does happen, we put time and effort in to be left on read or haggled or having orders created and never paid, buyers leaving mid-conversation and such. It is disappointing because it is quite frankly a waste of our time , time that could be spent on those who do want to purchase or on taking photos or creating listings. Our time is valuable and that should be respected.
Time
We spend our time coming up with new ideas, creating listings, adding photos, replying to messages and so on. Everything takes time and if we are working on multiple things at once or have orders stacking up we may not have as much spare time.
We also have lives outside of this, we can't be online 24 hours a day and sometimes things happen, we need to prioritise. This is why it can be even more disappointing when we have our time wasted because you may see it as just a few messages where we see it is using up our already invaluable time.
My reasons for writing this
As I said above I want to give an idea of what goes on behind the scenes. I think it is important to make it clear that selling your used items really isn't some easy get rich quick scheme, that when you enter into it you need to really appreciate what it's like.
I also wanted to give buyers an insight, maybe you understand some of this, maybe you have never thought about it but we work hard, we put a lot of ourselves into what we do and I wanted you to really understand why it is important to treat each seller on the site with respect, we deserve it, we are more than a conveyor belt of kink.
Stay kinky! X
---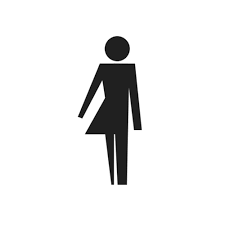 By Kinks_and_curves
My inbox is always open! I am always happy to chat and get to know you a bit! I am 34 years old with a natural 44G Bust I have a...
---
Interested in contributing to our awesome community blog? Why not get in touch with our friendly team?
---
More From Our Blog
---