Erotic Stories - Hot For Teacher Fantasy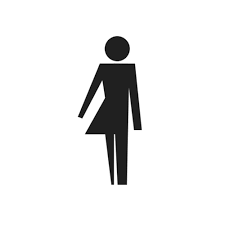 By Brewster1 1643 views
Buyer
Erotic Fiction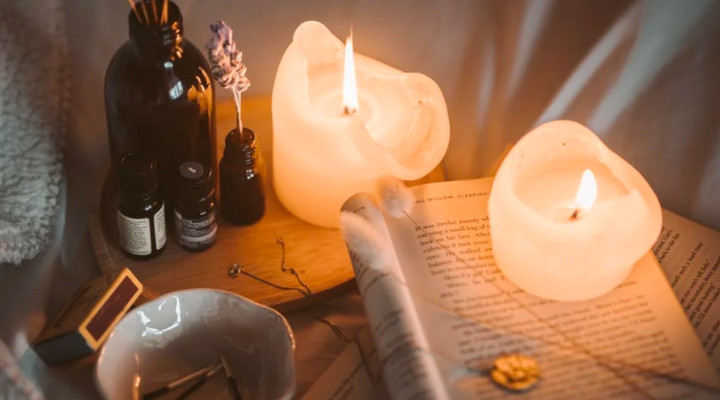 ---
Life in Winter in Queens New York. When the weather was still nice. I could still enjoy my walks with my Boston terrier in Alley Pond Park. Time for wool jackets and always time to enjoy some GL Pease Maltese Falcon tobacco in my Savinelli pipe while on my daily stroll. My niece Marcy started a new job across town and asked if I could pick up her son from elementary school in the afternoons and she would stop by my place on her way home to retrieve him. I enjoyed being able to help her in any way I could.
Besides, Robbie was a pleasure to be around. He was an inquisitive boy and after Marcy divorced, he needed a male presence in his life.
Driving him home from school was just a few miles away from my apartment. I noticed as I got there early, Robbie's teacher attending to the children. A small gal, petite frame, but ample goods in the right places if you get my drift. "Hi!" she said smiling. "You must be Robbie's?"...." Uncle," I interject, smiling back. "I'm Jerry," I said. "Tasia," she replies extending her hand. "Robbie is a good student, but he needs work on his numbers. He gets a bit confused after ten," she says, patting the boy on the head. "I will be sure his mother knows what to work on," I reply.
After a few weeks, the drill had become standard. I would slip in early and sit in the back while Tasia finished her class with the children.
I always scoped her out, the pig that I am...Tasia was pretty, for sure. Her hair often pulled up in a typical school teacher bun. But occasionally her golden brown hair hung down her back nicely. For five or so minutes, I could watch as she taught or wrote on the blackboard a lesson for the kids. Her attire was professional, skirts about knee length, nice hosiery, high heels, always a nice well-appointed blouse to match. Sometimes a pretty dress. Today she wore black pumps with back seam stockings. "Nice," I said softly to myself, staring at her luscious gams as she wrote a lesson in chalk. Tasia's face was lovely as was her curvaceous figure. Beautiful lips, I thought. One afternoon as she wrote on the blackboard, I could make out the imprint of a garter and her straps...which would attach to her stocking tops. As I strained to see more of her, I couldn't help but feel Mr Johnson stirring in my shorts. Tasia had nice legs. Really nice legs, I thought. After finishing for the day, she would dismiss class and I would try to make small talk with her as much as possible.
Over the weeks I found out she was single, mid-forties, which I would never had guessed. Tasia looked in her thirties at most, but some people have good genes. She had superior genes, I maintained. After a few months, Robbie had a cold and stayed home from school one day. I still went anyway and screwed up enough courage to ask Tasia out for an early dinner. She graciously accepted and we went to Healthy Henry's at the Jamaica farm market. We both had the baked salmon and the delicious lemongrass tea. Tasia was fun to get to know. She was a liberal and me a staunch conservative politically. But we got on great. If only our government leaders would do the same.
We talked of our past relationships and conversation eventually turned to our likes..."Well, Tasia, I like your sexy legs." I noted. "You do?" she feigned surprise. "I ...Well, I couldn't help but notice as I sat in the classroom...you wear a garter belt under your skirts." "You, Jerry, have been looking up my skirt?" she raises an eyebrow. "No!" I stammer. Tasia just grins broadly. "I couldn't help but see the imprint thru your skirt at times as you moved about," I note sheepishly. "Well, I like the freedom the stockings give me over pantyhose. Besides I think they are sexy," she says matter of factly. "Do you Jerry?" she again smiles as she asks. "I do very much!" I reply. I had the feeling from then on Tasia was playing the tease with me. I paid our check and took her home to her place. "Thank you for such a nice dinner Jerry!" she notes as I walk her to her door. "I'll see you tomorrow won't I?" she asks. "Oh, I'll be there," I replied. "I think Robbie will be sick more often," I said laughingly.
In the following days we would drop by and as I sat, I could see Tasia would give my eyes more opportunities to see her legs...reaching high to write on the chalkboard. Her stocking tops and clips coming briefly into view. Then she took a seat on the stool in front of me and I had a view of not only her stocking tops but her panties as well. I knew she was teasing me on purpose as I noted the glint in her beautiful eyes as she glanced in my direction. Afterwards, I stood gingerly as my raging boner made it difficult to walk. Tasia noticed too. "You having a bit of trouble there Jerry?" she said glancing down at my situation. "You like what you see?" she says sexily. "I do baby!" I reply smiling.
"You going to drive me home today or should I walk as usual?" she coos. "You, baby are coming with me," I said grabbing Robbie and her each by the hand. I dropped Robbie home after phoning his mother. Tasia and I made plans to pick up some Chinese takeout and head to her flat for some Netflix & chill. After eating and washing a few dishes I took her into my arms and kissed her deeply. Tasia was receptive as our mouths hungrily devoured each other. Her tongue danced in my mouth as we tasted each other. I sucked on her tongue and she reciprocated in kind. "Mmm!" we moaned together as we headed for the couch.
"Maybe I should freshen up before we get any further," she says. "No, no baby! I want you just as you are right now!" I insisted, pulling her onto my lap. I unbuttoned her blouse and removed it, revealing a semi-sheer bra. I kissed her tits thru the thin fabric as her nipples hardened. Quickly my belt and trousers hit the floor. Tasia reached for and took my cock out of my confining shorts and stroked me in her delicate grip. "Ohh! Girrrrl!" I moaned. "You like that?" she teases. "I do!" my breathless reply. Tasia quickly dropped to her knees and took my rigid member into her mouth.
I just moaned in delight at her touch. Her mouth and tongue were giving me such pleasure. I watched as I sat, her face and eyes looking up at me as her warm mouth engulfed my head and then she moved up and down my hard tool. I placed my hands on her soft hair as she moved me into a state of ecstasy. My excitement built as I began thrusting into her wet mouth as she sucked me into bliss. Her fingers, on one hand, moving my shaft as her others finessed my balls. "I – I'm cominggg! Tasia!" And at that cry, I released my pent up load into her willing mouth. Tasia took it all in and stood up.
I reached forward to pull her onto myself and embraced her. I could smell her perfume as I buried my face into her soft hair. Temporarily spent, I needed to pleasure my now ready woman as I slowly reloaded. We kissed for some time and I reached back first to release her voluptuous breasts from the confines of her bra, sucking eagerly on each nipple in return. Then I found the rear zipper on her skirt and as she stood the woollen garment hit the floor. "Ohhh! Baby doll!" I exclaimed. There Tasia stood, white garter, tan stockings tethered to the delicate straps by small metal clips. I was stunned by the sight! "Your legs and calves are absolute perfection!" I cried. "You like my stocking legs Jerry?" she teases. I reached out and pulled her onto me and ran my hands all over her legs...I just could not get my fill!
My cock quickly coming back to life, I took us both to the carpet in front of the sofa and had her on her back and by the ankles. I kissed her stocking feet and toes thru the thin denier nylon, savoring her scent and flavor. I worked my way down each magnificent leg until I was positioned between her legs. My cock now ached to fuck her! It twitched with excitement at the sight of this most beautiful woman...and dripped pre-cum in anticipation of the pleasure she was bringing me. This girl was on it. She knew her stuff. I noted. Tasia had her panties over her garters so they could be easily removed. I reached down and slid them off easily.
Tasia's pussy was shaved smooth and my hungry tongue quickly found her clit and began focusing solely on her pleasure. Her lips were already wet with anticipation and her body trembled as I sucked lightly on her labia. "Ohh! Jerry! Lick me lover!" she cried. I circled her clit teasingly as I lapped beside her hood. My tongue pleasuring her as a free hand caressed her nipple. Tasia moaned softly. I could see her rubbing her other tit as I licked her juicy pussy into ecstasy. I slid my right finger into her as I massaged her g-spot. My tongue now flicking beside her excited rosebud. I would feel her near then would back off, edging her teasingly. "Oh Jerry! Stop teasing me! Make me come!" she cried. With that, I continued rhythmically until I could hear her louder and feel her climax building as I furiously licked her perfect pussy into a state of orgasmic agony!
"Ohhh!" Tasia grunted as her torso shook and quaked in spasms of pleasure. Looking up I could see her face flushed with excitement as she trembled beneath me. I lapped her creamy nectar as her body shook in rapturous delight. Her pussy contracting on my finger as I slid it in and out of her. Picking myself up somewhat, I wasted no time mounting this hot filly as I guided my cock to the entrance of her sexy cunt. I moved my head up and down her now dripping lips and gasped in pleasure. I looked down as Tasia was still trembling from coming just moments before. Placing my hand beside her I guided the tip in. Then, joining the other hand on the floor in a push-up style, I held position, tip in only. I moved in to kiss her and our mouths met and tongues entwined together. Breaking free to breathe I then plunged my sword into her sheath as we both gasped in ecstasy. "Ohh! Baby!" I shouted as I pumped into her waiting pussy. "Fuck me Jerry!" she cried. "Fuck my pussy!" I slid in and out, over and over as Tasia wrapped her nylon covered legs around me.
She cried and moaned as we moved together in unison, mutually pleasuring each other. My mind was now lost in an altered state, my body just continued its movements into and out of her glorious pussy. I could feel my come rising as we clung to each other tightly, sweat pouring off as we wrestled in pure pleasure, bodies entangled in our own special dance. "I-I'm coming Tasiaaaaa!" And at that cry of passion, I stopped thrusting and lay on her, fully inside her pussy as I came forcefully, my cock spasming all my seed into her luscious cunt. After a time we rolled off, kissed, and both exhausted from our lovemaking decided to shower off, and we did, hitting the sack and sleeping in for the awaiting weekend.
We continued to see each other as our romance quickly budded. On one particular night, we were sharing our various turn-ons and I mentioned how as a young boy I always fantasized about fucking a teacher. "You naughty boy!" she laughed. "Well, of course, I never had the chance at twelve years of age," I note ruefully. "But, in my day, teachers wore stockings in class, and us guys were always angling for a peek," I said. "You ever get one?" she asks. "Occasionally a look at stocking tops. Usually, dropping a pencil, peeking under a desk sorta thing. Once a teacher was writing in chalk on the board, her back to the class and she reached back, lifting her skirt and reattached a garter strap that had come loose. I remember that to this day. I got home that afternoon and jacked off thinking of what I had seen. Damn! Those were the days!" I said.
"Hey, I have a parents' night coming up Friday Jerry. Why don't you drop by towards the end," she said smiling. "I...think I will!" I said grinning. Friday came and I did show myself in. Schools always seem similar. Same smells. Kids showing parents around their classrooms. Colorful construction paper tacked to cork bulletin boards. I entered Tasia's room as she was finishing her last review. I sat back in my usual wooden chair as the family left. "Marcy came by earlier with Robbie." she says closing her door. "I am beat!" she exclaimed. "I bet you are love," I reply.
"Tasia, you look absolutely beautiful!" I say meaning every word. "Thank you, Jerry. I have on your favorites underneath!" she teases. "First...You stay seated". she instructs. Tasia then turned toward the green chalkboard and reaching high began writing the alphabet across the top length. I was glued to her legs and stocking tops as she moved from left to right. Without turning she continued unabated writing numerals just under the letters. "Pay attention student!" she barked. "Yes Ma'am!" I replied. I couldn't take my eyes off her sexy legs and thighs. "Don't be dropping any pencils young man!" she said laughing. "I will be sure to! I promise teacher!" I shouted back. My cock now noticed too. I was hard as a rock from her show.
Tasia walked back to where I was sitting and said: "You've been a naughty boy looking up my dress! I will have to take you into the bathroom and teach you some manners." Pulling me up and leading me into the small bathroom in the back she closed the door and said we can only do a quickie. I propped her up on the wash counter raising her dress to just above her waist. I then slid her panties off to one leg, dropping down I kissed her smooth pussy, pulling her ass forward to facilitate access to her delicious custard. "Mmm!" she sighed. "You taste good love!" I whispered back. My tongue now darting in and out of her delicious honey pot. Tasia gripped the edge as her ass dipped into the sink. I lapped as her excitement grew. Her hips now grinding into me as she neared her climax.
Footsteps could be heard coming towards the door. "Tasia?" A female voice called out. "Y-Yes!" she answered as calmly as possible. "We are locking up now, will you be long?" The voice said. "No! I have a few things yet to put away then I'm heading out." "We are leaving. Mr Tucker is still in the building. He will lock up in about twenty minutes. Goodnight dear." "Goodnight," Tasia said. "Who was that?" I mouthed silently. "The Principle, My boss!" she whispers. I quickly dove back into my girl's juicy pussy with a fury! I licked, circled her center with my tongue as she propped herself up further giving me a face full of her now coming pussy! Tasia gripped the counter as I lapped her luscious pearl into ecstasy. She shuddered mightily.
We both laughed at almost being caught. I washed my face off in the sink as Tasia opened the door slowly. Seeing everything was now dark except the designated lights, let us know everyone had left as the Principal had said. "Who is Mr Tucker?" I asked. "He's the janitor. He will lock up," she answered. As we headed for the classroom door Tasia turned back, rummaging thru her desk looking for something...I checked the hallway, no one was in sight. I locked the door and approached Tasia.
"Janitor is not in the hallway," I said freeing my hard cock from my zipper. "Jerry! He could walk down the hall anytime!" she squealed. "I want to fuck teacher!" I say cock in hand. "Wait till we get home!" Tasia pleaded...in vain. I had her turned and bent over her desk. I then slid her thong panties aside and quickly entered her still wet pussy from behind. "Jer"...I thrust up into her as her protests became weaker. "I'm gonna fuck you teacher!" I whisper. "I want a good grade now!" I tease as I pump forcefully. "I want that A!" I said as I slapped her exposed ass. "I want to come in teacher!" I moan. "Fuck me Jerry!" she moans as we quicken the pace. "Fuck teacher Tasia!" she commands. "I want your cum!" she urges.
"Ohhh!" I groan, grabbing her hips, fucking her warmth furiously! I moved in and out of her tight pussy for several intense minutes finally stopping fully inside her as I release my come deep into my sexy teacher! Hastily, we compose ourselves, quietly slipping down the hallway towards the exit. Just before the office and the front door we saw a light down the adjacent hallway and Mr Tucker running a buffer across the gleaming tile. He waved and shouted goodnight as we pushed thru the front door into the crisp evening air…
---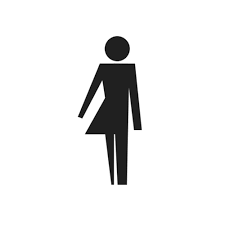 By Brewster1
Love Nylon Fullback Panties (VF's) Stockings & Garterbelts - s**y Lingerie - Videos are a big plus!...
---
Interested in contributing to our awesome community blog? Why not get in touch with our friendly team?
---
More From Our Blog
---