Start Your Panty Selling Business With Confidence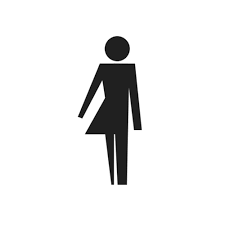 By PaToOh4242 775 views
---
If you are like me when I started selling used items, I had no idea what I was doing! I did some basic research but other than that, it was a trial-and-error process. Well, let me help you skip that headache and help you start your business with confidence! Here are some tips to do just that.
Make Yourself Safe
Your buyers only have access to the information that you provide them, so you determine your level of exposure. Some sellers use a secondary contact number for communication with buyers as well as a secondary email. I would recommend using a P.O Box as your return address and having a nickname as your point of contact. Pro tip: printing your shipping labels from home allows you to control what information shows up on your package. This can help avoid those sometimes uncomfortable conversations at the counter when shipping. You can even have an at-home pickup scheduled: it will eliminate any awkward conversations from the start!
Understand Your Boundaries & Stick To Them
When you start, you will be tempted to offer everything you can because everyone else does. The best thing you can do is set your own personal boundaries and stick to them! If you are only comfortable with x, y and z and a buyer requests w, then you can confidently (and politely) decline. This opens you up to find long and short-term buyers who really appreciate you and what you offer. Most buyers are looking for that "diamond in the rough" seller and setting yourself apart can help you to be just that. You will find your niche and be successful so do not feel pressured to be like everyone else!
Set Up Your Profile & Shop Before You Dive In
This will take a little bit of time but will be 100% worth it before you start. Why would an incomplete ATW profile matter? That is like making a dating profile with a picture and no information: how would someone ever know if you are what they are looking for? The same concept applies to ATW. Things that you can include in your profile are height, weight, sizes, likes/dislikes, shop prices, and the list goes on. I would suggest completing a basic profile, posting at least 3-5 items in your shop and 1-3 pictures of you before you start connecting. This will give you a good starting point and you can add more content as you go!
Connect With Sellers: We Are In This Together!
I know that most times, it is a dog-eat-dog world out there. Nothing could be farther from the truth with this community! There are sellers that have been in your shoes before and are willing to help or answer questions if you have them. I was nervous to reach out at first, but it was one of the best decisions I have made thus far in my career here!
Following other sellers also gives you ideas on popular items and optimal ways to sell them. And who doesn't love having a support squad behind you?! Support is the key to success and can even lead to some amazing friendships so do not be afraid to reach out!
Keep In Touch & Make Real Connections
Nothing is worse than a turn and burn seller: building connections and relationships is at the heart of this business! There are so many amazing buyers to connect with and learn from. I was not nearly as aware of all the different types of fetishes, preferences and desires of this community that I am now. There is always an opportunity to learn and grow (I do every day!) so don't just hear, listen to your buyers. Many times, if a buyer loves you and what you offer, they will turn into a long-term client for you. I see a lot of new sellers in it for a quick sale and that simply sets yourself up for disappointment.
Make Sales On ATW & Ask Ror Reviews
As a new seller, you will be tempted to go off-site by buyers. Listen to me very carefully: the grass is not always greener on the other side. Most times, this is a tactic to ask for things for free, scam or say things that make you uncomfortable. One of the amazing things that ATW offers that many sites do not, is the protection and regulation of sales. So, if you are having any of these experiences on the site, you can contact Admin and report suspicious or unwanted activity. The other plus? All sales tracked on the site go towards your seller rank. This means the more transactions you have on-site, the better chance you have of new buyers finding you easier. You can track your sales for the month and really take control of growing your business!
Have Fun & Make It Your Own!
Above all, have fun! You are here to get to know others and yourself better so do just that! What's the saying? If you love what you do, you'll never work a day in your life! I hope this has helped give you the confidence and information you need to start your own successful business: good luck!
---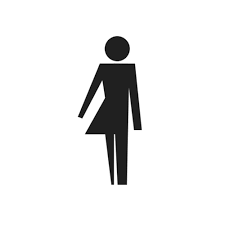 By PaToOh4242
New picture, same babe! 😈 I'm a thick and curvy 5'9" bis**ual dirty blonde with an even dirtier mind 😉 I love building relationships with my clients and will try anything...
---
Interested in contributing to our awesome community blog? Why not get in touch with our friendly team?
---
Comments
PaToOh4242


---
More From Our Blog
---