Endometriosis: A Figment of Your Imagination or a Debilitating Disease?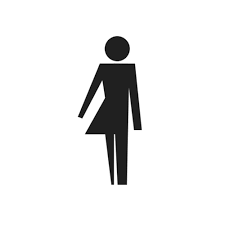 By LittleBits 664 views
Seller
Sellers' Perspective
---
Background into Endometriosis
If you haven't heard of it, endometriosis (hereafter referred to as endo) is a disease where lesions of tissue that are like the tissue that is produced inside the uterus, grow outside the uterus. It can have a range of symptoms, but the most common are debilitating period pain, pelvic pain between cycles, and pain with or after intercourse. It can sometimes be located via ultrasound, but the only reliable way to treat and diagnose endo is to have laparoscopic surgery. Birth control or hormones may help alleviate some of the symptoms but will not treat the lesions themselves.
The medical system as it is in the US currently knows very little about endo. Most gynaecologists and primary doctors will tell you it's normal to not be able to function on your period, or, my personal favorite, will tell you to have a baby because that will ease your pain during your cycle.
I'm here to say these things: It's not normal to have cramps so bad you can't do anything and having a baby won't necessarily fix your pain. People who suspect they may have endo have to fight their way through the medical system until they find a doctor who knows anything about endo. The end goal is to have surgery because that's the only definitive way to get answers.
My Journey With Endo
I've had terrible cramps since I started menstruating at 13. I had to skip school and would spend the first day or two of my period in bed attached to my heating pad, taking ibuprofen and acetaminophen around the clock.
My doctors were no help, their only suggestions were to take pain meds a day or two before my pain would start, but my periods were so irregular that I would either miss it and must catch up or would be taking pain meds for over a week before my cycle started, which isn't good for your stomach or liver.
There were even a couple of times my mom almost took me to the ER because she thought I had appendicitis. One of my doctors even told me that massaging my thighs would help ease the pain. I think that one was more of a distraction method than anything.
As a senior in high school, I had my wisdom teeth out, and they gave me narcotics for the pain, which I didn't use for tooth pain because it didn't hurt as bad as my period cramps. I sparingly used them for days I couldn't miss things when I was on my period.
I'm very lucky I didn't develop an addiction, but nothing else really seemed to help. My mom was surprisingly understanding of this and had extra narcotics from some dental work she had done and gave them to me for my periods. When I ran out of those, I was basically SOL because I was already taking more than the directed amount of ibuprofen.
I suffered this way until I graduated from college and went to my first gyn visit and told her about my problems, thinking she would be able to help me. Sort of. She started me on birth control, which did help alleviate my pain, but the problem was still there.
After a few years of being on the pill, I found a NaPro doctor (which stands for Natural Procreative Technology, they're usually Catholic or affiliated with the Catholic church, which can be problematic in itself), who was the first one to even consider endo and PCOS. She tried everything she could from recommending vitamins to testing my hormone levels, to trying an anti-inflammatory diet. Nothing worked well enough to give me a better quality of life. Finally, she recommended an excellent surgeon as a last resort.
I had surgery at the beginning of November, and I was so nervous from all the years of being told nothing was wrong with me that I was worried that the surgeon wouldn't find anything. I had nightmares of not waking up from the anaesthesia, and I gaslit myself, worried that everything was actually in my head and somehow, I was just mentally creating excruciating pain.
I shouldn't have worried though, because he found, and removed, extensive endo. He said it was stage 3, which just means that 40-60% of the area that he examined had endo that needed to be removed. By the time he was done, there wasn't enough tissue left to properly close the wounds made from the excision, so he put a medicated mesh in my abdomen to help me heal.
I have yet to have a period since the surgery, but I'm told that it can take about 6 months to feel the effects. In the meantime, I'm going to let myself feel proud that I advocated for myself and got the care I needed and now I have the scars to prove it!
---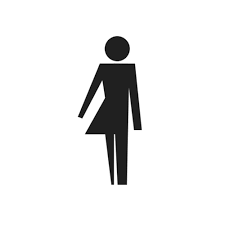 By LittleBits
Thanks for stopping by! I'm [29F] PhD student and TA working towards my goals 🤓 so if you like nerdy science geeks, I'm your gal 😊 School keeps me pretty busy, so...
---
Interested in contributing to our awesome community blog? Why not get in touch with our friendly team?
---
More From Our Blog
---