A Buyer's Point Of View: Hood Edition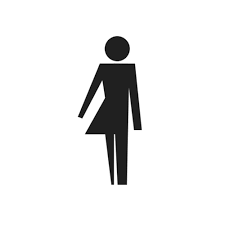 By NycKing159 3546 views
Buyer
Buyers' Perspective
---
Ayo! What's good everyone? I hope everyone reading this is having a wonderful day. Today I am going to give everyone insights from a different perspective on buyers when it comes to being a buyer of used items but from the "hood". Today's insight is called "Hood Edition". As someone who's from Harlem, New York and has been buying used undergarments and socks for years, I can definitely help you get a better understanding of what I will be talking about. You may see me use different slangs throughout this blog but I'll explain each word you come across. Where Shall I begin? There's a lot to discuss!
First Off, What Is The "Hood"?
"Hoods" are basically neighborhoods that receive fewer taxes from the city compared to other wealthy neighborhoods in the city. A lot of people who live in the "Hood" are mainly trying to work hard to leave that environment so they can have a better future and pass it on to the generation next to them. If you have ever seen the movies "Boyz In Da Hood" or "Menace To Society", I can definitely verify with you that majority of the events that take place in those movies are actually true.
Why Are We "Lowkey" With Our Fetishes?
Lowkey means undercover as they say. As someone who's been into feet for practically my entire life, I can tell you that no one knows about my foot fetish except me. I like to keep it lowkey because I feel like in the environment where I'm from, it's not seen as normal. Especially being a man in a place where it feels like I have to prove myself to other people.
When you live in an area where the majority of the people haven't travelled more than outside of their city, you're more likely to bump into people who haven't seen what else is out there in the world. Not saying that is a bad thing but it can lead to conversations where people don't know or have the experience to partake in the dialogue so more likely they're going to see it as abnormal when the subject comes up. Everyone knows when there's silence in a conversation, that means it's getting awkward. As someone who has social anxiety, I would not like to be in that position.
Finding a Distraction:
What makes the stress go away? Finding a distraction! There's a lot of us here in the hood who spend our free time trying to find something different whether it is on the internet or going out with friends to escape the reality we live in. We need something to keep us happy from all the tensions we're surrounded by and usually, when we find something that keeps us happy, we stick with it because we wanna grow on it.
I was mainly someone who spent their free time outside on the block (street) just doing my thing until I discovered this site. I started off on All Things Worn as someone who wanted to buy temporarily, but then as time went on, I started developing bonds with sellers that made my experience with the order great. I started buying more used panties and socks than I ever had before. I wanted more, so I stood here since the time I started. It honestly feels like I'm in a whole different world when I'm on this site. For example, I get to engage myself in conversations with sellers from the United Kingdom and actually have their smelly socks in front of my nose! That's like a whole different universe to me and I am open-minded to explore what else is out there. I work hard for my money so I should spend it however I want it. If I want to spend my money on something that keeps me happy and away from trouble, then let it be.
How Did I Find Out About All Things Worn?
As someone who's been buying used socks and panties for about 8 years I would say, I always struggled with finding a platform that was very well organized. I typed into my search bar "Used Women's Socks" and this was the first page to come out of my suggestions. I clicked on the site and I immediately made an account. At first, I was confused about how to operate on here but then after a day or 2, I finally got the hang of it. It was great to join the site as a lot of the sellers were welcoming me and I made my first purchase the second day after making my account. ATW is the best platform for used smelly items I have ever used.
What Have Other Sellers Said About Me?
I'll be completely honest but when I first joined this site, I was a bit anxious because I thought nobody would understand me. We all see things differently and take things differently, especially when it comes to tone. Tone is a powerful thing and at times I get anxious if other people misunderstand my tone. I talk with my own lingo (linguistics)that I was taught in the area I grew up in.
I was anxious until I found out that the majority of the people here are just as open-minded as me and are judgement-free. The majority of the times, I'll talk to sellers like I do with my homeboys. I'll say certain slang words to them that they probably never heard before and it makes the conversation more intriguing because I feel like they can get to know me better as a person. A lot of sellers have told me that they love talking to me because I'm just someone who brings along good vibes naturally. I've never been told any of those compliments in my life so at times it feels a little hard to take it in. When you open yourself to a new world besides the streets you grew up on, it can feel different but once we get used to it, you'll see us around.
Conclusion
To end it off, I just want to thank everyone who has made my experience on this site great. I finally found something that helps me explore myself in ways I didn't know about and the fact that I meet new people every single day with the same energy as me. I was someone who felt like I was stuck in a box. Just slanging it out in the streets getting into trouble but those days are over for me. Now my new life is All Things Worn.
Hope you enjoyed reading this.
---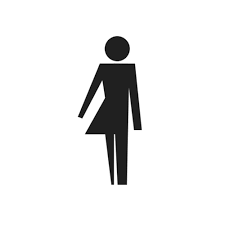 By NycKing159
Latino 🇩🇴 🇲🇽 I'm tired of sc4mmers and sellers who aren't serious, I'm very picky with who I wanna work with. I've been told "I promise" and all that stuff,...
---
Interested in contributing to our awesome community blog? Why not get in touch with our friendly team?
---
More From Our Blog
---