How I Became a Male Escort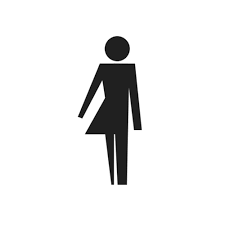 By Naughtyboi_Seth 2276 views
Buyer
Buyers' Perspective
---
Hey Everyone, how are you? I hope you enjoy my last blog Survivor of Pain ll. Thank you for taking the time to read my blog. I really appreciate it and that means a lot to me. I have now decided to write a blog talking about my escort business.
During 2017 when things were going well with positive vibes, family, and friends, my female best friend introduced me to this girl who was an escort worker.
I wasn't sure what escorting was like back then, so I hung out with her to get an understanding of it. I found it's about getting paid to be the love companion, it was like y'all that ain't my shit imma get into lol.
So my escort friend (a typical Miami girl), paid for my escort session to give it a try with one of her girl's escort friends. She thought it would be good for me to experience the fun. After we had a session for 1 hour, it really kind of changed me, both mentally and physically. I felt one was not enough. It got me into this escort stuff which really treated my mind, body and soul.
Escort life is born
After I discovered a love of escorting, my female best friend referred me to a former escort for mentoring and guidance on how to start my own escort business.
Whilst seeing my mentor once every fortnight, I began seeing some escorts in order to learn and observe how the business side of escorting. I also did some research on how to be a good escort including health & safety, communication, marketing and promotion.
After 3 months of consistently seeing an escort, I began to feel confident to start escorting myself. Seeing an escort helped me know how to treat women. I have been through toxic relationships in the past and I want to make a positive vibe for my female companions. Every feedback I receive is guiding me for future learning and progression.
I decided to get a piercing on my tongue, belly button, both nipple and frenum (pretty painful) to show the female fetish, oral play and many more services. For my own benefit, I also added the femboy wear for kinky play, dominant and porn star experience for every client choice and well satisfied with all services.
My experience as an escort may be hard at times. Sometimes it's my passion and it keeps my mind motivated and mentally strong. I'm not doing it for money even though it still helped me to pay rent, groceries, bills and other expenses. My main focus is to keep my escort business and passion to rise up to the top, allowing me to continue as being a male companion with a female. I believe it's a rewarding job to help every female to gain confidence, resilience, mental toughness and be a better version of themselves.
Business side of escorting
Most of the time if I don't work in my regular job in personal training and security, I pick up more work in escorting. Normally, I spend twice a week on my day off from my regular job working on promoting my escort business, conducting some photo shooting, filming, editing, marketing.
Somedays, I'm either on my tablet, phone or laptop at least 10 hours a day, working smart, without working hard, even though it can be time-consuming. Self-care comes first every time. The worst part about escorting is the time-wasters, rudeness, lack of hygiene and unsafe matters. I keep most of my bio details and face blurred for privacy and confidential reasons.
At the end of the day or night I always keep my guard up and knowing my values and doing the right procedure to prevent potential risk. Without the dedication, I have put in to start my escort business, and the help from my mentor and best friends, I would struggle. My goal is to help every female feel sexy, including a better mindset. I have found this to be very rewarding.
ATW Buyer Experience
I joined ATW, not just for the shopping, but to connect with buyers and sellers in the ATW community. My experience as a buyer allows me to learn how to be a successful entrepreneur with a positive mindset and vibes.
Some of my purchases on ATW include; used pantyhose, well-worn shoes (including boots, gym shoes and smelly slippers), used panties and many more. I even purchased some photos, videos and exclusive content for personal only and some ideas of learning.
I love the female scent as I can use it to build a sense of smell to increase my tolerances without having to feel awkward in front of a real escort client when they had a foul smell on their body parts or clothing. (Olfactory is the reduced ability to smell during sniffing)
I use many female worn items as my pre-workout for escorting, allows my nerves, blood and the smells to drive them kinks deep in my body during the session and using it as my femboy wear for escorting> I also get the benefits of smelling the female scent.
Conclusion
I would stay with ATW as long as I can as a buyer with learning because I believe it has got me this far to stepping my game up with a positive vibe and support. I feel extremely blessed to be with this ATW family including both buyers and sellers. Life is too short to miss out on your passion and dreams. Now is the chance to restart your path. Learning never stops.
Yours Sincerely,
NAUGHTYBOI_SETH
---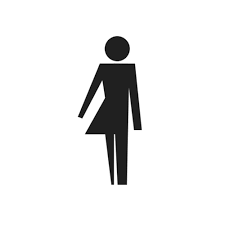 By Naughtyboi_Seth
On HIATUS FEELS GOOD TO BE BACK IN THE s** WORLD!!!! Allow me to introduce myself 🐍🐍🐍🐍💎💎💎💎💎 I'm Seth Pierre Aka Naughtyboi Seth or Tha Fresh Prince of Pornstar(Stinky Slvttyboyfriend with High...
---
Interested in contributing to our awesome community blog? Why not get in touch with our friendly team?
---
More From Our Blog
---