How I Found Hope in Panty Selling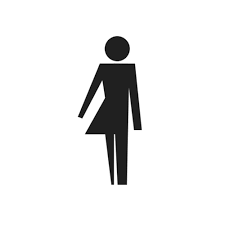 By Roxxannerhett 3444 views
Seller
Sellers' Perspective
---
I have been thinking about writing this blog for a while now. However, fear has consumed me because it touches on topics that might make others feel uncomfortable. Because of that, I feel the need to insert a trigger warning for drug addiction, alcoholism, and depression. Please don't read if these topics would cause you any kind of pain or angst.
Possible Trigger Warning
Hi, I'm Roxxanne. I am a 28-year-old, stay at home mom & pantypreneur. I'm also a recovering addict.
You might be wondering, "Okay, this is a fetish site, why are you writing about this?" Mental health issues and addiction, whether it be drugs, sex, or alcohol touch almost everyone in one way or another. I want to share a tiny piece of my story and how becoming a panty seller has really helped me to see the light again. I want you to know that you're not alone in your struggles.
My Story
I had my second child back in September and I know all the moms can relate when I say that postpartum is a bitch. Not only was I a new mom again but I had only been sober since May. For those of you who are doing the math right now, yes, I used while I was pregnant. No, I am not proud of it but this is the reality of addiction. I started using drugs when I was 11 years old so addiction held onto my life for 17 years. I tried to get sober many times, went to rehab, but was never successful until I ultimately chose life in May of 2020 and got sober once and for all.
After having my kiddo and learning how to live life clean, all while during a pandemic, I was really feeling lost. I didn't know what to do with myself. Sure, I am a mom, a girlfriend, daughter, and whatnot but I mean, really, I didn't know the slightest thing about myself. In all honesty, I have masked my feelings for the past 17 years and had a lot of trauma to deal with.
One knows that with a child comes responsibility, and that includes money. Children are not cheap.
I started college when I was 17 years old and struggled for 8 years taking classes. I am only about 21 hours short of a Bachelor's in Business Administration. But without a degree, and especially during a pandemic, work was hard to find. I'm not really your 8-5 kind of lady either. It's not that I am scared of hard work, it's that for some reason, I just get really bored with my jobs and with boredom often comes scandal. That was the thing I needed.
Discovering Panty Selling on TikTok
I saw a few TikTok's about selling fetish items online. It brought me back to when I used to cam on Chaturbate when my daughter was born five years ago. I already created "Roxxanne". So, I channelled her and I made the decision to start back up in sex work as a used panty seller. Now, the reality of it is that you're not going to make a ton of money right off the bat as a newbie. Don't let anyone tell you different but nonetheless, I started building my seller profile. All with a newborn baby, postpartum depression, anxiety, and well, you get the point. It was a struggle.
For the first few months, I just skated along trying to figure out what I was doing. There are listings, ads, and a lot of super sexy people so it was intimidating. I had previous sales experience so that came in handy but sex work is a beast in itself. It's hard work and I feel that mindset is really a huge part of your success.
Since I was going through postpartum and was fresh in my recovery, I wasn't really feeling like my true self and had a hard time giving it my all. However, around Christmas, I was so broke. My boyfriend works but at the time, he barely made enough to pay the bills. With Christmas coming, I was so stressed but one day, two weeks before Christmas, something just clicked within me and I started applying myself and showing up every single day.
Changing My Mindset
I got tired of being tired, tired of being broke, and just really decided that I was going to get my shit together and become a top-notch panty seller. I also made a goal that starting with the New Year, I was going to figure out who I was meant to be, as Roxxanne being my true self.
So, I took all of my struggles and turned it into motivation. I re-wrote my bio, started journaling, took new pictures and overall let myself be free with my content. I started trying different things as a creator, offering more than just panties. I also started listening to The Panty Selling Podcast and really embracing Dalma's words.
Feeling Empowered
I found hope, motivation, willpower, courage, and even a community of amazing people. With all of these tools, I started making sales, getting requests for customs and I was even messaging buyers first. For each message I sent first, I felt more empowered. I felt in control of my life for the first time in 17 years.
When you're in active addiction, you lose that control and it's hard to gain back but it is possible. Every day I show up and I'm given the opportunity to take control of what happens in my life as a panty seller and in all other aspects. And that's exactly what I do.
I am proud to be a pantypreneur. I love my job, I love the community and I love that I can make money. It's given me a sense of freedom that honestly, I have never felt before. Some days are still really heavy, and that's okay because I know I have a long journey ahead. But, I can't wait to see where this journey takes me.
Conclusion
This blog post is just a mere glimpse into my life, one of the very many pieces that make it whole. I hope to share more with you all and would like to say thank you for reading and letting me share.
If you or someone you know is struggling with addiction, depression, or any other mental health issue just let this be a reminder that you are not alone. If you put your heart and soul into something, you will achieve it. There's nothing you cannot overcome.
P.S. - Recovery is going to be different for each and every person. With this being said, if you visit my profile, you will see that I mention being a "stoner mom." Medical marijuana is a part of my recovery.
---
---
Interested in contributing to our awesome community blog? Why not get in touch with our friendly team?
---
More From Our Blog
---