Do You Have the Right Attitude to be a Successful Panty Seller?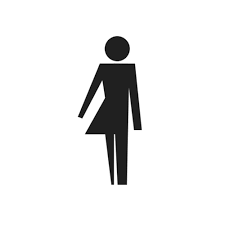 By UltraVioletKitten 2030 views
---
When it comes to selling anything, attitude is just as important if not more important than the products or services that you're selling. This is especially true if you are running your own business, which is essentially what we sellers on All Things Worn are doing. If you are curious why you aren't getting a lot of sales, or what the top sellers have that you don't have, it may have something to do with attitude! Here are the types of attitudes to keep in mind while you are on ATW as a seller:
A Polite Attitude
Have you ever heard of the saying "service with a smile"? That's exactly what good sellers provide, whether they're bringing food to a customer's table or used panties to a customer's bedroom! When speaking with potential buyers, it's important to be polite and treat them with kindness throughout the entire process. From that first impression in the initial conversation to finally sealing the deal and making a sale, we want to remain friendly and approachable the whole time. Be kind when answering questions, and don't make the person feel dumb or bothersome. Remember that customers can give ratings, and they aren't just rating your products; they're rating you! Customers are also more likely to come back if they have a friendly experience with you.
It's also just as important to extend our good manners to those who do not become customers. This means that if they change their mind about ordering, seem to be dragging their feet, or even if they ghost you all together, we shouldn't say something pushy, rude, or insulting, even though we may be feeling frustrated. You don't want to burn a bridge by being passive aggressive to someone because if they change their mind and decide to purchase something, you want them to purchase from you! (An exception to always having a polite attitude would be if the buyer expresses that they would like to be treated negatively, which is something that some people are into.)
A Positive Attitude
It can be discouraging if you aren't making sales at the speed you would like, but focusing on the negative will make it difficult to move forward. If you are overly bummed about not having that many profile views, that will come across when talking to potential buyers. You may have heard people say that positivity attracts positivity, and negativity attracts negativity. It's definitely true when selling! While it may be tempting to make a post saying something like, "Why haven't I gotten any sales? What am I doing wrong?" it's best to not let the negativity escape onto your page or into conversations because this turns off potential buyers.
Think about it like this: if you saw a commercial for a burger place, and they complained that nobody ever bought from them, would you want to get a burger from there? Probably not! However, if the same burger place had a commercial in which they were super excited about their products and new deals, you'd probably be more likely to try it out!
Your excitement and positivity will spread to potential buyers, so try not to complain about your low number of sales, followers, or page views.
A Business/Professional Attitude
A very common mistake in the panty selling (and more) business is that people don't treat it like a business! A lot of people come in with the attitude that they need a few extra bucks, so they can just post a few pictures and BAM! Money comes in. It definitely doesn't work like that. This business is work, and you have to have the attitude that this is your job, not just a get rich quick plan. It takes time, dedication, preparation, and knowledge about what you're doing. You have to put in the effort and have the mindset that you are an entrepreneur!
Another thing to remember is to hold a level of professionalism. This goes along with being polite and positive, but we also want to remember that we are providing a service and are not just looking to make money. We should focus on the potential buyers rather than focusing on ourselves.
For example, instead of making a post talking about what they can do for you, talk about what you can do for them! Would you rather buy from a store that lamented about how badly they need the money, or would you prefer to shop somewhere that instead made the experience about you?
Overall, it's important to remember that potential buyers aren't just purchasing a product; they are purchasing an experience from you that should be filled with a good attitude to inspire repeat customers. If you are in doubt as to whether your actions reflect an ideal attitude, just imagine if a store or business were to act that way, would you want to buy from them?
---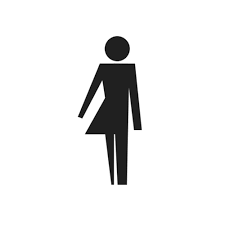 By UltraVioletKitten
Hey there, all you naughty hotties! My name's Violet, bis**ual BBW, and I'm here to make your dirty fantasies come true. About me: - cute feet - loves to eat - always in...
---
Interested in contributing to our awesome community blog? Why not get in touch with our friendly team?
---
More From Our Blog
---