Buy & Sell Feet Pics & Vids Online!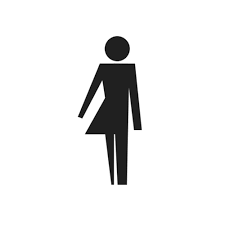 By Admin 13980 views
General
Feet
---
Get Started Buying & Selling Feet Pics and Vids easily today! Join our friendly foot fetish community and marketplace at
All Things Worn >
Most of us have feet, although we don't all think of cashing in and monetizing them. But there are people out there earning a decent side income from selling pics and videos of their feet, so why not learn a little more about it?!
This blog will discuss why you might consider selling feet pics, how much you can earn and where you can sell them. All you need to get started is a good camera and a smartphone!
Why Sell Feet Pics?
There are many side hustles out there that allow you to make money online. Selling images of your feet allows you to remain anonymous, whilst giving you the flexibility to work remotely.
Anonymous - As you're only selling pics of your feet, no one ever needs to see your face! Allowing you to go about your daily business, without anyone knowing that your feet are the star of the show!
Flexible - You can take pics from anywhere! Your bedroom, work, the beach… the world is literally your oyster. Meaning you can earn money from anywhere in the world, as long as you have the internet and a camera!
Cheap to get started - Some side hustles can have hefty start-up costs, but with your feet, you already own them. All you need is a decent camera, lighting and you're good to go!
Choose your own schedule - It's not like having a 9-5, you can work your own hours, working as much or as little as you want. Wait until the kids are in bed, or take a sneaky pic of your shoes dangling whilst you're working away in the office, the choice is yours!
Passive income - Once you've taken a few snaps, get them out there and the same images can be sold over and over again, creating a passive income stream.
You can even upsell and offer more than digital content by selling your used socks, pantyhose and well-worn shoes!
Where to Buy & Sell Feet Pics Online
There are a number of different ways to find people who buy feet pics, including social media, stock websites and designated foot fetish platforms. Here a just a few named below:
Etsy - A quick search for "sell feet pics" on Etsy brings up lots of searches, including feet images you can buy as well as ebooks on "how to sell your feet pics online".
Stock websites like Shutterstock and Pexels, allow content creators to upload images and get paid for them. Every time someone purchases the image, the contributor gets paid.
Social Media - Social media can be a great place to start. Place like Twitter and Instagram, TikTok allow you to post images and videos and be found using relevant hashtags. You might want to set up a separate account to separate your private life and come up with a username related to your niche. Do some research on the best hashtags to use to make your profile even more searchable.
A quick look in Insta finds these feet related hashtags
#feetgoddess - 241k posts
#feetloversonly - 328k posts
#feetup - 824k posts
#feetgram - 140k posts
#feetnation - 259k posts
Whilst these are all viable options to sell foot pics, you may want to make yourself of the Terms of Service for all of these options. Selling used socks on Etsy lead to one seller having their account banned .
Reddit - Reddit is an online forum-based discussion platform, allowing you to join different forums known as subreddits. There are several subreddits for foot fetish, feet pics etc with one subreddit containing 357k foot lovers! You will find people trying to sell their foot pics, as well as buyers looking to buy.
All Things Worn - Not only can you sell used items such as used panties and used sex toys on ATW, you can also sell digital content too. This includes Instant Content in the form of pics and vids.
Instant Content allows you to upload your content, which can then be unlocked by a buyer for 24 hours once they have paid. This creates a passive income stream for digital feet content. Once you have created an account, simply upload your content and wait for the content to be unlocked. You can also sell your foot dust, used tights and toenails. Yes, there is a market for that too!
Who Buys Feet Pics?
Anyone!
When thinking about who buys feet pictures, you might think of men with foot fantasies, and whilst you might be right, there are many other reasons people may buy feet pics:
Bloggers - Bloggers and influencers may get paid to advertise products but not have the images to go with them. Buying images online is a quick, simple and effective way to find this foot related content.
Businesses - Businesses who sell products such as footwear, hosiery, socks shoes, healthcare products and salons may need to images of feet to sell their products. Buying images from people on the internet is cheaper and easier for them than setting up their own photoshoots and paying for photographers and models.
Foot fetishists - According to Men's Health, the single most common fetish fantasy involved feet with 1 in 7 admitting they'd had a fantasy with feet playing a role.
We've even had blogs written by members of our community giving a first-hand experience of what it's like to have a foot fetish and where their fetish started
And if you thought it was just men that have a foot fetish, think again! women can be sexually aroused by feet too.
This lady loved exploring her foot fetish whilst making money creating a custom foot video. Have you ever thought about exploring your feet?
How Much Can You Earn Selling Feet Pics?
When searching the internet for case studies, you'll find varying claims of how much you can earn. Like most things in life, you get out what you put in. Whilst selling feet pics can be very lucrative, how much money you can make really depends on how seriously you take it as an online business.
You can earn anything from $5 - $100 per image. This all depends on who you are willing to sell your images too (stock sites or fetish sites) and the quality of your images.
This flight attendant made the most of lockdown by creating a lucrative side hustle selling feet pics.
It isn't just women who can make money from selling pictures of their feet, there's a market for men too. This guy earned $4000 selling his feet images on the internet.
If you're actively uploading new feet content, promoting your feet pics online and engaging and networking with buyers you can make a lot of money. On the other hand, if you just want to make a few extra dollars on the side, this is definitely realistic.
How Do I Take Payment For Feet Pics?
So, you've decided where you would like to sell feet pics, now, how do you go about receiving payment?
PayPal is a very popular payment method, however, selling sexually oriented services, violates their Policy's. Quote "We don't permit PayPal account holders to buy or sell sexually oriented digital goods or content delivered through a digital medium. Downloadable pictures or videos and website subscriptions are examples of digital goods."
Whilst you might think that feet don't fall under the category of sexual services, if a person is using the images for sexual gain, this can be considered sex work, and in turn violating PayPal's Terms of Service.
CashApp -lets you accept payments from other Cash App customers for your goods or services. This includes peer-to-peer payments, Bitcoin, and Cards.
However, similar to PayPal, CashApp do not allow their payment service to be used for any business including adult entertainment oriented products or services (in any medium, including internet, telephone, or printed material).
Giftcards - Buyers can buy giftcards from places such as Amazon or your favourite shop. Most allow them to purchase and then email you a code to redeem.
If you decide to use any of the above, make sure your client uses a discreet payment reference and doesn't label the payment "feet pics". You may also want to ensure you have alternative/back-up options available, should one of these fail.
KinkCoins
All Things Worn/Male Things Worn created our own payment method to give our users a safe payment method. When buying and selling feetpics on our platform, KinkCoins can be used to make payment. This is a safe way to both sell and buy feet pics, as no personal information needs to be exchanged.
Read more about KinkCoins here
Do I Have to Pay Tax?
Like most things in life, if you make money, the taxman will want to take a piece of it. Selling products, whether this be physical or digital, can be classed as a business income and therefore liable for tax.
As we are not tax advisers and have sellers from all over the world, we are unable to give specific advice on this. However, we would advise researching the tax laws where you are to ensure you know how and when you need to declare your additional income.
Is it Illegal to Sell Foot Pics?
Selling images of your feet is perfectly legal. As long as the images you are selling are your own. Selling images of your feet is legal in America, Australia, UK and Canada.
If you are outside of these areas, you may want to research religious customs and beliefs. In some countries, bare feet may violate these customs.
Conclusion
If you were wondering "can you make money selling pictures of feet?", the answer is yes!
And even better, you can do this completely anonymously!
We'd recommend watermarking your images (don't worry, if you sell your feet pics on ATW, we watermark them for you! Also, look around at what other sellers are charging, You don't want to undersell yourself.
You may get asked to do custom requests. You might have a little fun exploring these or decide that this is outside of your boundaries. This is totally up to you. You get to decide what you're willing to do!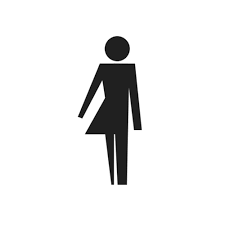 By Admin
The official support account for All Things Worn / Male Things Worn / Feet Lovers Only. If you have any questions please send us a message and our team will try...
---
Interested in contributing to our awesome community blog? Why not get in touch with our friendly team?
---
More From Our Blog
---