My Experience of Giving Dick Ratings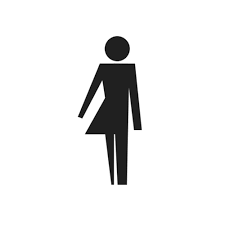 By Twinkletoesjessi 1660 views
---
Let's rate some cocks!
Cock ratings, it's one of those things when I first started all of this, that I would see other sellers offering and at first I didn't even know what it was! Once I learnt it was exactly as it sounds, rating a dick, I was unsure how to approach, it sounds easy in hindsight, doesn't it? How hard can it be to say how I feel about a cock? But actually doing it, I was a little unsure!
So naturally, I do what I do 100 times a day and took to Google for some tips, endlessly scrolling but was disappointed in what I found. I found lots of sellers offering it, I found lots of men requesting it but no samples or anything to give me ideas!
Who Knew Critiquing Cocks Could Be So Much Fun?
I took tips where I could and spoke to some of my seller friends for advice so when my first order came in I felt somewhat prepared. And then BAM there was a cock glaring me in the face and it was time to get to work, no single part of his cock was left unmentioned, from the head, coming to the neck then flowing nicely down the shaft, exploring his veins, the slight arch to the left, to his sizeable and very tidy balls. It was so enjoyable, really got me in the mood, who knew critiquing cocks could be so much fun?
I was thorough, very very thorough, rating every single aspect from manscaping and general appearance to length, girth, veins, structure, what I think it would do to me sexually. What I would enjoy doing to his cock. How rating his cock has left me feeling. I use a rating of 5 per aspect and an overall rating at the end of the review.
It is now one of my favourite things to do, I love rating cocks. Most of the time you will speak to the buyer and get a feel for what sort of rating he wants, if he wants his cock on the chopping block, I am more than happy to tell him how pathetic his dick is and brutally nitpick his cock until it feels more like a vagina 😈
Types of Dick Ratings
I typically do three types of ratings which are honest and genuine, sph (small penis humiliation) and worship, depending on what the buyer wants.
Some people think too much about it whereas with me, I like to sit myself somewhere comfortable, set the scene, get myself in a naughty mood and turn on the camera and see what comes out my mouth or what I type. Just let go and let it flow! I will always keep it as true to my personality as possible and I have always had amazing feedback from my rates!
Pricing Your Dick Rating
As far as pricing goes, it's hard to give an exact figure as the prices vary so much based on whether it's written, audio, video, how detailed the buyer wants the rating, whether I masturbate in the video, whether I do a topless rating. For a written rate, typically I charge £15 depending on the detail but as I say, I am thorough! For video, I charge £20 without masturbation and £30-£35 with masturbation. Whenever I have been stuck with pricing or advice, my go-to girl @CurvyKrystal has been amazing in steering me in the right direction!
My biggest advice for anyone approaching this with apprehension as I did would be to not overthink it, be yourself and let your personality shine through. Be thorough, really explore that dick, speak to your buyer, get a feel for what sort of rating they want and have fun with it, don't be nervous and let the words flow!
Jessi x
---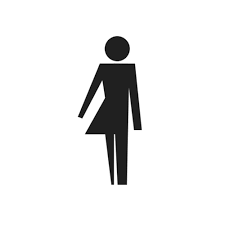 By Twinkletoesjessi
Hello and welcome to my profile, I'm Jessi! I'm 32, I am 5ft5, UK size 5 feet, dress size UK 16-18, bra size 38DD, I have a big b*m...
---
Interested in contributing to our awesome community blog? Why not get in touch with our friendly team?
---
More From Our Blog
---