How ATW Helped Me Remember I'm Also a Sensual Woman Among Other 'Titles'!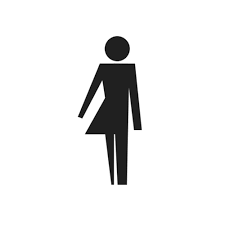 By GentleLeyla 812 views
Seller
Motivational
Sellers' Perspective
---
I know how funny it sounds but when you've given yourself for the last 11 years to everyone except yourself...you tend to forget.
Let me start by saying I was very sexually active before I met my husband but it was very unhealthy and I searched for validation instead of pleasure for myself. Yes, I was always dominant in my relationships because I felt safe that way (in relation to my SA trauma) and I always felt shame in every sexual act.
I tried to cure my pain by inflicting it onto my sexual partners, thinking it was making me feel more in control but it was for all the wrong reasons and they fed their fetish while I blindly kept on going not understanding the whole concept and dynamic.
I felt more ashamed as I opened myself up more to experiences and it just made me feel worse because I have done it with all the wrong people!
After some time, some cosmic fate has brought me and my husband together and my being on this site is his work as much as it is mine!
At the beginning of our relationship we healed together and fought together against the world...and then came my miscarriage....and the shame and painful memories came rolling back.
Sex became an effort to broaden our family and needed to be scheduled, planned and executed as I saw fit. Not to bore you all too much with all of my life's story but we hit quite a rough patch and after we finally got what we wanted a new wave of shame came over me.
How this man hasn't divorced me and given up I have no idea!! I wouldn't do foreplay (BJ, petting, dirty talk). I considered all these things to be shameful for me as a mother to do…
Ultimately because I developed a panicking fear that my husband will leave me (no matter how much he convinced me and talked with me that he isn't leaving EVER) I began to try and regain and better my sensuality.
I fought again, mostly with myself, and my preconceived notions of what is expected of me as a mother and separately as a wife. I researched and watched porn just to please my partner but when he asked me what he could do for me I always said ''you are doing more than enough to please me...'' which was true he was really trying. Don't get me wrong he tried really hard to reach into my deepest fears and resolve them but I was a tough nut to crack!!
As the years went by he introduced me to something new every once in a while and always emphasised how beautiful I am and how he wishes I can see myself through his eyes…
It seems that for these things to start moving forward, support and time are the best cures because in the last 2 years I wanted to do REAL research!!
Exploring Lesbian Porn
As most women do I started with lesbian porn and I was really intrigued by how these porn actresses are 'better acting' in lesbian porn than in 'straight porn'...''hmmm'' I thought ''how come orgasm seems more genuine in lesbian porn?''
By now I did have major mind-blowing orgasms with my husband because he actually put the effort in and was really important to him I have a real freeze-your-brain, almost-pass-out Orgasms!
And I saw that in lesbian porn films. It all kind of snowballed from there and the more I looked into all of this and had more of a scientific approach to it (as in me being the object of it) I found more and then more and then more... road led me from one social network to the other, from this forum to others and I somehow ended up wanting to try out Findom.
Yes I know I'm a basic B that learned about financial domination and wanted to earn fast money (insert eye roll)...except that wasn't the case...I relished in attention from strangers and it was new to me to actually get wet from the shear tough someone is aroused by my pleasure and happiness without even knowing me…
How I Found Out About Selling Used Panties
Then I heard about selling used panties on a podcast! I listened to every episode and I soon heard All Things Worn was the place to be!
Before I came to ATW I had some 3-4 months of experience on other platforms but I never knew what exactly to expect when I came here. I was introduced to such a welcoming community and support system. So many sellers and buyers gave me heaps of good advice and guidance I can't thank them enough !!
One step at a time my shyness was melting away and what my husband was experiencing in the last 2 years with me (opening up) now I was gladly sharing with others and he was happy for me!
In the beginning I hid it from him as I thought he would judge me but the opposite happened. It gave me even more confidence to pursue this high I'm having...I started ordering eye masks, whips, sexy lingerie and more. I started teasing him at home and he drooled over me as he always does.....and then it hit me ''I'm a woman....also''!!
It sounds dumb but us women forget about ourselves very often especially when you are raised in a Conservative home in a Conservative country (not where I live now) as I was. All I saw my whole life was women being swallowed by their obligations and the people they are taking care of.
Feeling Comfortable In Myself
This was a very long and hard road for me but I'm finally here. I'm happy with my body, I'm comfortable with my body and I love myself as I am. I don't depend on other's people opinions of me or the value they assign to me. I value myself first and see the treasure that I am as a character ️
Now when talking to people here on ATW I am even more confident, more my crazy, humorous self. And it did wonders in my private life...I'll just say that when you begin to stand up for yourself, people who took advantage of you, first attack you and then they leave in hopes you'll go after them....my following days are over!
I AM A WOMAN, I AM SEXUAL, I AM GENTLELEYLA!!
---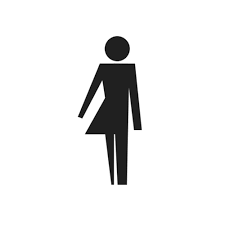 By GentleLeyla
✨️🎊🎉BIRTHDAY MONTH 🎂 22ndSEPTEMBER 🎊✨️🎉 ATW ANNIVERSARY MONTH SEPTEMBER DEALS AND SALES!!!!✨️🎊🎉 ✨️📣 All panties, lingerie, socks, pantyhose, bras and t-shirts are on buy-one-get-one-free sale!📣 ✨️🥁 ALL GDRIVES ARE 16EUROS LIFETIME ACCESS: ☆toilet ☆pregnancy...
---
Interested in contributing to our awesome community blog? Why not get in touch with our friendly team?
---
More From Our Blog
---