A Buyer's Point Of View: Surviving Depression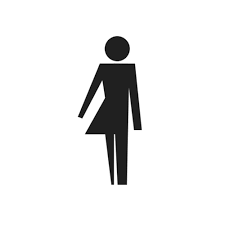 By NycKing159 643 views
---
Hello! I would like to start off this blog by saying I hope everyone is having a wonderful day. The King is back at it again with another blog that shows the insight of a buyer when it comes to a certain subject. Previously on my blog A Buyer's Point Of View: Receiving Dick Ratings, I had discussed the perspective of having a digital order that involves consent on sending an explicit picture to be rated. This time I am going to discuss a serious topic, living with depression. Some of us buyers are on this site for different reasons but I am open enough to say that this site has helped me a lot with my depression. AllThingsWorn has definitely changed my life for the better. Where shall I begin? A lot has to be discussed!
Describing Depression
I am open enough to say that I am someone who suffers from depression and I am trying my best in life to handle this the best way I can. How can I describe depression? You know that feeling when you haven't cleaned around the house in a couple of days because you are feeling unmotivated? You know that feeling when you have a lot of upcoming appointments but you're hesitating to go because you feel like it is a waste of time? You know that feeling when you haven't made plans with people because you rather be at home, laying in bed on your phone because it makes you comfortable at the moment? Those are examples of what a person goes through when they have depression.
My experience with depression goes way back since I was a kid. I was socially aware of my surroundings as a kid so I became more conscious about life. Growing up in the hood, I have witnessed a lot of events that have caused me to have Post-Traumatic Stress Disorder (PTSD) and sometimes is hard sleeping at night knowing that there are memories I can never have back. School was never a safe environment for me because I was always socially anxious to communicate with my classmates. The only thing that helped me with my depression growing up was video games and spending hours on the internet. The internet has become a safe environment for me because it has a lot of distractions. I am thankful to be born into the millennium where the internet is at its prime.
How Has All Things Worn Helped With My Depression?
The internet was always a safe environment for me because I could communicate with people who will never judge me and I can have my own circle of friends that I can communicate with daily. The internet has provided me with websites that I can have fun with and one of them is All Things Worn. I'll start off by saying that AllThingsWorn is the best website I have ever stumbled across.
>ATW has helped with my depression because I am a part of a community that's very interactive on the dashboard and whenever I see positive/uplifting posts, it makes me happy. Whenever I get involved in a conversation with a seller, it is always a judgement-free zone. Buying used panties and socks is something that makes me happy and what makes me happier is the ordering process. A seller dedicating her time to you while she's getting your items very smelly with updates.
Smelling panties and socks is like eating food to me, it's essential! I'm always looking forward to having some distractions in my life so much so that I get excited looking at the shipment process, just watching each day as my package is getting closer to me. I always get a good amount of dopamine when I am on this website because it can spare me in my free time. Usually, in my free time when I am alone doing nothing, I overthink myself into a bad mood. Whenever I am on this website, I feel chemicals of happiness.
Feeling Overwhelmed
Now I am going to discuss a subconscious subject in this matter. I can only speak as someone who sees everything and thinks more closely about it. Sometimes when you enjoy something that you practice daily, your depression will sometimes get the best of you. For example, there was a time where I was into basketball and I couldn't play after 6 months because I got unmotivated with it so I went to play soccer and the same thing happened.
Sometimes a buyer will depend on this website too much for their depression that it can drive them insane. If the buyer isn't getting the same amount of dopamine as they did the previous day, they will overthink themselves into a bad mood. Some buyers will invest too much of their time into this website that they will get addicted to it. Buyers will begin to spend a lot of money and will spend more than 12 hours a day on here. The buyer is trying their best to feel happy at what he/she does to not feel depressed anymore. Eventually, it will get overwhelming for them that they have no choice but to leave this website and find something else to keep them distracted.
When something feels fresh and new, you become more intrigued by it. Similar to how people binge-watch a show, don't finish the season and they head on the next show to binge on. I used to depend on cigarettes and alcohol to cope with my depression and unfortunately, I became addicted to it that it ruined my body physically and mentally. Thank goodness I've been sober for 3 years and I am going to stay that way. I would definitely suggest to buyers not to depend too much on this website and try your best to rotate hobbies in moderation. You don't eat the same food every day because you know you will get tired of it eventually.
Conclusion
To everyone reading this, keep your head up like your nose is bleeding. I am not afraid to speak on my depression because I know there are a lot of people who can relate to me and I want them to feel comfortable enough in life to know that there are lanes in this. You are not alone and remember that you always have loved ones that will remember how important you are to their life.
You have a legacy within the people you know and that's what only matters. Do what you have to do to survive depression. Whether it's trying out new hobbies or something that people usually don't do. Don't be afraid to be yourself and remember, you live every day and that should be known as a blessing. I am proud of you for making it this far and I hope you have a wonderful day.
Yours Truly, The King.
---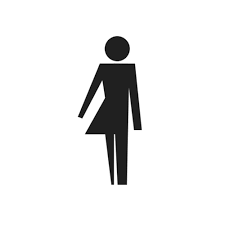 By NycKing159
------ The King of AllThingsWorn 🤴🏾 --- ----------- Head Of The Table 💯 --------- #1 Top Buyer Dates: - April 19th - June 10th - July 16th - August 5th - August 18th - August...
---
Interested in contributing to our awesome community blog? Why not get in touch with our friendly team?
---
Comments
NycKing159


---
More From Our Blog
---