A Year in The Life of All Things Worn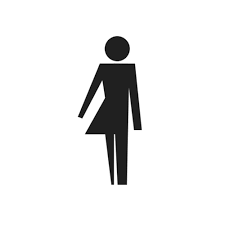 By Admin 3910 views
General
---
It's been an amazing first full year as All Things Worn (& Male Things Worn) and we thought it would be great to give our members a recap of all the updates and improvements we have made over the year!
So, How Did All Things Worn Start?
ATW was created after our founder had numerous accounts banned on eBay for selling well-worn shoes. Anyone who has ever sold used shoes on eBay will know the frustrations. You can receive lots of interest, be in the middle of a sale…. And then your listing is taken down for "adult content" and then account suspended. (Who knew taking pictures of shoes, could be considered adult content?!).
After having 3 accounts banned, she then looked for somewhere else to sell, knowing there were definitely guys out there who wanted to buy her smelly shoes!
When looking for an alternative platform to sell on, she found most adult selling platforms weren't particularly user friendly and mainly focused on selling used panties. "Where do foot fetish people go to buy and sell used items"? she thought. After speaking to her friend who was a developer about her difficulties, they then decided to create their own platform and All Things Worn was born!
We wanted to be inclusive of all worn items including well-worn shoes, worn nylons/pantyhose, used panties, clothing, accessories and more. Hence the name, All Things Worn.
Since ATW was created, we have not only become a marketplace for used items but a community where like-minded people can engage and interact on a safe and secure platform. A place where members can be accepted into a community who share their interests and can accept and embrace their kinks.
So, let's take a look at what we've achieved in the last year…
Addition of a Community
When we first started, we were naive to think that we could create just a marketplace for people to buy and sell used items. The more insight we gained, the more we realised how important it was to create a community. A place where users could hang out and engage with other kinksters.
In the beginning, there were no followers, commenting, likes or notifications. There wasn't even a newsfeed to post on. You couldn't repost items, make your profile private, mention users in comments or use hashtags. There was no way to interact or engage with other members without private messaging. (We know, this doesn't sound like fun AT ALL!)
The more we got to know our members, the more important it became to create a place where people could reach out and interact, offer advice or support and get to know other members.
Just taking a quick look down our newsfeed, you will see competitions, challenges, hashtags and little games to get to know each other better. This is what makes ATW/MTW a fun place to be. Aside from the buying and selling of used items, there is a kinky community wanting to explore their kinks and get to know others better. We bet when you decided to buy and sell used items, you didn't think you would find your own version of fetish Facebook!
The community is what makes ATW/MTW and it wouldn't be the same place without the community supporting and empowering one another. Can you imagine ATW/MTW without a community? We certainly can't!
Launched a Separate Male Only Platform - Male Things Worn (MTW)
As mentioned earlier we wanted to build an inclusive community and after being approached on numerous occasions by Male Sellers asking if they could sell their used items on ATW, we said 'Yes'! But as the community of male sellers grew, we realised it was time to make a dedicated male-only platform for the buying and selling of used men's items.
Male Things Worn was born and has now become a market leader for the sale of men's used underwear, growing and becoming even more awesome on a daily basis.
Building Our Magnificent Team
As our community has grown, so has our team! What started as a small team has now expanded, taking on board more members including Admins, Developers & Marketers.
We have now employed more Admins who work extremely hard dealing with any queries, offering advice for our members and moderating to keep ATW/MTW the awesome place that we all know and love.
With our new team, we have focused more efforts on marketing, developing new features and upgrading servers (boring stuff to non-tech people, but essential for the smooth running of the site). We reinvest profits back into staffing and marketing to build and grow our community even more.
We know you don't always see and appreciate the work that goes on behind the scenes but we are grateful for a hard-working team who go above and beyond to make ATW/MTW an even more amazing place to be!
Introducing Community Blogs
Sharing knowledge and helping others is something we see as fundamental for a community environment. What better way to help people than introducing a blog section written by our community for our community?!
These community blogs have been written by both buyers and sellers, and offer a plethora of information, great advice, guides and useful tips, especially for new members. We've certainly learned a thing or two!
Our blogs are a credit to our wonderful community, who have taken the time to help other members of our kinky community.
If you'd like to discover these masterpieces, you can find them here > All Things Worn Blog & Male Things Worn Blog
Remember, we welcome blogs from everyone, both buyers and sellers, newbies and pros. if you would like to contribute to the blogs, please get in touch and we'll let you know the steps needed to start your writing career on ATW/MTW!
Making Tracking Orders Easy With Our Order Management System
As we continued to grow, we soon discovered how important it was for sellers and buyers to be able to track and manage their orders and implemented the Order Management System.
Using this system, you can see whether an order is awaiting payment, awaiting shipping, cancelled or completed. Buyers can track when an item is on its way and sellers can also track their earnings each month and the total amount they have earned on ATW/MTW. A great way to track progress and keep the momentum going!
A More Robust Review System
When ATW was first created, reviews were not something that we had in place. We soon understood how important it was to be able to review your experience with a buyer/seller and to give other users a chance to learn from this.
We also changed the reviews so that reviews can only be left when they are linked to genuine orders. No more reviews for someone just because they are "nice to talk to". Reviews are now based on orders and transactions. This also led to us developing a review fraud detection service to ensure the validity of reviews.
Now, once you have completed an order, you can review the other person and give them a rating out of 5. This can help new buyers/sellers have more confidence in transactions, and use their own judgements on who to transact with. If something doesn't feel right, there are plenty more fish in the community!
Launching Our Own Payment Method - KinkCoins
After receiving 1000s of enquiries from sellers about how they can receive payment for their orders whilst staying anonymous, we decided to look at how we can solve this problem.
The truth is, this is very difficult and many payment options in the "vanilla world" will not allow adult work. (Unfortunately, selling used panties and other used items is considered sex work).
We have heard stories of sellers having accounts closed down with providers such as PayPal and CashApp and having their money frozen. These options also can't guarantee anonymity. So we introduced our own payment method - KinkCoins!
KinkCoins offer anonymity for both buyers and sellers. Personal details do not need to be shared as the transactions are completed directly on ATW/MTW. This also offers protection to users as Admin have the ability to get involved in the case of a dispute, something that we can't do when purchases are completed through an external payment provider.
If you'd like to learn more about KinkCoins and how they can be used click here
Tools to Protect the Community
We developed the report feature to allow users to report any users that they may have concerns over. You can now report someone by going to their profile and clicking on the 3 dots. If someone receives 3 reports from individual users, this will show when you go to message them. You can then decide whether to proceed with caution or wave goodbye to this user
Don't worry if you ever have to report someone, this is anonymous and they will never know it was you that reported them. Admin looks through every review and takes appropriate action if required. We will also remove reports that we feel have been unfairly left. This helps to keep our community safe.
By going to message a user, you will be able to see if they have been reported, banned and their review score. The shopping trolley icon will also indicate that they have completed a transaction, giving you the ability to identify genuine users.
ID Verified Status
In a world where you can be anyone online, we know how important it is to know that you're dealing with people who are who they claim to be.
We introduced ID verification which allows us to verify the age of the user, so you have confidence that anyone that has ID-verified status has passed our checks, are over the age of 18 and are who they say they are (no catfish zone!).
This information is not seen by anyone other than Admin and is never shown publicly, but offers more protection for other users and will definitely help your reputation if you are a verified member. We have also rolled this out to buyers too, allowing them to verify their age securely.
What's Next For ATW/MTW?
We have lots more exciting features on the way. Our developers and the rest of the team are truly dedicated to building ATW/MTW to become bigger and better and are already working hard. Read on to find out what more we have in the pipeline…
Unlocking Exclusive Content - Photos & Videos
Sellers, how would you like to wake up to money in your pocket (well, KinkCoin balance) without having to do anything? Our dev team are working hard to make this happen!
You will soon be able to upload content to a "locked folder" which can be unlocked by Buyers through sending KinkCoins, giving them instant access to the content.
Buyers get instant access to content and sellers can create a passive income stream. A win-win all around!
Interactive Polls
We always take on board feedback and ask our community what new features they would like to see and polls are always very popular. Our dev team are working on developing these polls which will allow you to engage and get to know the community even more. You can even share these with on social media.
Integration of KinkCoins
We understand that many of our members are still slightly confused about the benefits of KinkCoins and how they work within the ATW/MTW community. So we will be looking to improve this offering and make it a seamless part of the transaction process.
& Much More
We have lots more in the pipeline but that's just a little insight into what we have planned in the very near future. We hope you're as excited as we are for we've achieved in the last year and what is still yet to come!
Conclusion
We wouldn't be where we are now without the great community that we have and an amazing hard-working team who continuously work to make this a safe and fun place to be. So thank you ATW/MTW community! And here's to another year of growing bigger and better!
We are always "all ears" for new suggestions to improve our community so if there is anything that you would like to see or be added please send us a DM. We can't promise we can please everyone but we'll certainly discuss your ideas with the team.
Special Thank you
Sellers, why not save yourself some money and sign up to our special anniversary 6-month membership? This is a one-time payment of $69.99 and will give you the equivalent of one month free! Just a little way of us giving back to our community and saving our sellers a little bit more money.
---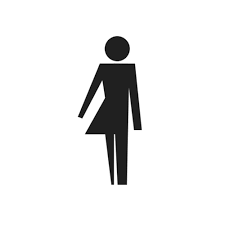 By Admin
The official support account for All Things Worn / Male Things Worn / Feet Lovers Only. If you have any questions please send us a message and our team will try...
---
Interested in contributing to our awesome community blog? Why not get in touch with our friendly team?
---
Comments
CharlotteGold It's really the community why this has made it the choice for me 💖💖 Well done to the team!!
---
PrettyAsian I only been here for a little over a month and already made quite a few sales here! Thank you ATW
---
PotentialPet Fantastic work that you've done ! I hope ATW will keep going, society has a way to always try to repress anything sexual nowadays. I saw a lot of blogs and posts of people discovering or accepting their secret desires here, sharing funs and making friends.
---
Areola_Borealis I so appreciate all the blogs on this website! I've only been on for a little over a week and have been overwhelmed with all the support from the adim and community! Way to go everyone :)
---
Princess_Desire Shout out to the hard work of the entire team! Amazing work. The site is super user friendly and professionally done! Amazing job!
---
DonkeyRope Bravo. This site is truly top of the board in this space. The integration of so many seamless features makes the user experience that much better. The idea of an internally recognized currency is the hallmark of the site and lightyears beyond any other in that regard. Keep up the great work!
---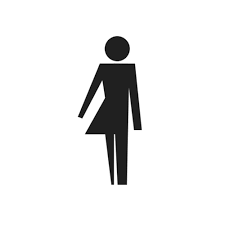 James974g Excellent
---
Poshundies Great information and summary the products attracted me but the community keeps me here.
---
Hazelbb Amazingg
---
Admin @MaeVonLector it will be permanent but initially on a 6 month basis 🙂
---
MaeVonLector Will you be offering yearly subscriptions? Or is this a 1 time things with the 6 month discounted membership. I would be interested in a longer membership period if there was a discount.
---
Watchmestroke I can't wait to be able to upload my personal porn!!
---
Gentleman_James Thanks guys, love the fact that you're still striving to develop and improve what is already a fantastic site 👏
---
MinxyMoox Absolutely loved reading this! I've been here 4 months now, and it's honestly been the best 4 months ever! Here is to plenty more... 🤩
---
Admin Actually much longer but since we migrated from being just another marketplace :)
---
Loveis2 Really a year you lot been around ?
---
Nudist_Geek Excellent Thank You.
---
Fragolina80 Yay 👏 i joined a year ago,and i can tell you that theATW community has grown so much and in a short time. Have made so many improvements and have made the ATW community a great place for all of us. I knew it from the beginning that ATW was going to have so much success and grow so much as a community.
---
Dima I showed up here because finding used underwear on Ebay was becoming impossible, how funny that this site was birthed from that very problem. So grateful to ATW/MTW
---
MissSophiaLily I had no idea ATW has only been around for a year! It's been so good even as a newbie and I love the features already :)
---
BulgingBuilders Great community and admin team! Looking forward to the year ahead😁 well done guys!!x
---
Admin @MuscleJockMKE of course please come direct to us 🙂
---
MuscleJockMKE MTW is an amazing platform. I've had great successes as a Seller. Is there a place or method to make recommendations about the site to Admin?
---
DojinBunny Thank you for everything you've done to better the community! I love ATW!!!
---
Admin @Flyingnylonprincess to get the 6 month membership you will need to wait for your current membership to expire (or cancel) and then you will have the option :)
---
Naughtynancyjay Great article! Proud to be an original member of ATW! 🙌🏼💗💗💗
---
MuscleJockMKE Awesome historical story. When did MTW evolve?
---
Smooches Awesome! 💋💋
---
Flyingnylonprincess This is the best platform I have used for sure. So much more user friendly than others out there. How do we buy the 6 month membership you mentioned? Thanks xx
---
Bellsonhertoes Great article!
---
JessNextDoor Love this! An amazing site x
---
Twinkletoesjessi Been an amazing year for the site, well done admin and the whole team xx
---
XxxMILFxxX So amazing! 💖💖
---
More From Our Blog
---