My Journey as a Secret Seller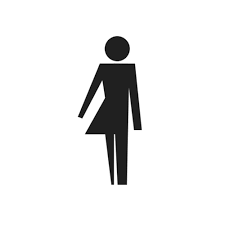 By PurpleTulip 2040 views
Seller
Sellers' Perspective
---
Hey there! I'm PurpleTulip and this is my first ever blog so please be kind (wipes sweat from brow). So, you've probably seen me posting on the dash now for over a year and I'd like to just write a little about my journey so far, especially the aspect of being a 'Secret Seller'.
What Is A Secret Seller
So, basically by Secret Seller I mean that nobody knows that I do online sex work. I can't tell my family because more than anything they won't understand why and they'll probably not necessarily get angry or disappointed, they'll mock me. They don't understand the kink world and what it means to be a part of it. In my family, we are very open about discussing everything but this would definitely give them the means for banter and turn it into a negative.
Keeping It From My Partner
I don't have it plastered all over but those who know me well know that I do have a partner and we've been together for almost 8 years. Like most people here, I read the trash articles about making £10,000 per month selling used underwear. I discussed doing this for extra money with my partner who was very clear that I wasn't to do it. He said he wasn't allowing me to sell used items to other men when I was his and only his.
Yes, he is controlling and again my closest friends on here know the details of that. But, I really wanted to give it a go and make some extra money. My aim was to make money and save it and then leave after a couple of months. After realising that it wasn't a get rich quick deal, I actually realised it was so much more!
>
Why Did I Stay And Keep It All A Secret?
>So, I learnt after a couple of months here that I actually had kinks! I was so used to vanilla sex and didn't think I would like anything even remotely kinky. I found myself getting turned on at things I never even knew I even liked. I started watching different porn (including bi or lesbian porn), getting turned on wearing panties for a client, making men feel degraded....the list goes on!
And from all this, my depression decreased as did my anxiety and I was a new woman! I had confidence and I felt so positive about my body, which I've never ever done in my life.
So, I had to make the decision to stay and just not tell anybody about it. I didn't want to go back to being a timid, anxious mess who just lived each day hating who I was. I love the new me!
Are There Any Negatives to Being a Secret Seller?
Yes, there definitely are. I have to turn down sales or postpone making customs because I can only do them at certain times. That is always difficult. To do them in secret I need my partner to be at work so it isn't always ideal.
Also, it's hard if I'm on a panty wear I've got to make excuses to not have sex so I don't ruin my buyer's panties. That sometimes does cause a strain but so far I've managed to keep him at bay in other ways than penetration. Buyers do also sometimes get annoyed when I don't reply as fast as other sellers. This could be because I'm not alone and don't want to risk being caught. I'd love to be able to reply instantly but as a Secret Seller, it's not always possible.
Have I Ever Been Caught?
So, the answer to that I'd actually yes. Just one time. I was just about to get in my bath and I decided to put my panties in the zip lock bag and hide it as my partner was at home. Little did I know, he had crept to the bathroom door and was spying on me through the crack in the door. He burst in and asked me what the hell I was doing. I panicked and started to cry. I thought my pantie selling days were over. I was so quick and gave the first response I thought of. I said I was bagging them up because I'd had an accident when I had sneezed (I had hay-fever really bad at the time so I was sneezing a lot) and I had peed in my panties and was too embarrassed to tell him so I was bagging them up to throw away when he was at work.
He instantly felt sorry for me and even bought me some Kegel Balls to help me. It was really nice that he was supportive of me but I just kept thinking 'Thank god he bought that'. I was definitely more careful afterwards and I only prepare my items when he's not home. Also, I get away with my padded envelopes and postage bags because he thinks I sell my old clothes and books online...not used underwear .
Conclusion
So, to conclude the story of my journey, I am a Secret Seller. I could not be without this site and the amazing support from this community and the friends I have made here, both online and my new real-life best friends (you know who you are beauties).
It is hard sometimes but I wouldn't change it for the world. I know I'm not alone in being A Secret Seller and there are many of us on here, but keeping it a secret is worth it to be able to finally be me and explore my kinks and be the strong, confident woman that I never knew I could be.
If anybody ever wants to chat if they are struggling with being a Secret Seller themselves, then my inbox is always open.
Love You All
PurpleTulip
---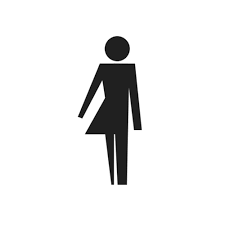 By PurpleTulip
Hi! Thank you for coming and looking at my profile! 💜 I DO NOT SHOW FACE ON THE DASH BUT I WILL IN CONTENT OR IF YOU WOULD LIKE TO...
---
Interested in contributing to our awesome community blog? Why not get in touch with our friendly team?
---
More From Our Blog
---