Understanding Pet Play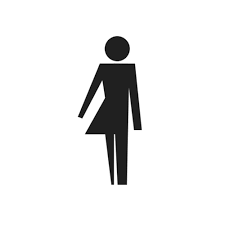 By Sandie_Pup_UK 753 views
Buyer
Buyers' Perspective
---
So as many of you on here may have seen I am a pet. I love Pet Play. What is this you may ask, well I am here to try give you a better understanding of this.
THE FIRST THING IS THIS DOES NOT INVOLVE REAL ANIMALS! I just wanted to make that as clear as I can.
Pet play has been around for a lot longer than many of you may think and wasn't always a sexual thing or a BDSM thing.
Taking on the role of an animal persona has been a thing since ancient times, with many associating it with things such as "therianthropy" which is much more to do with being able to shape shift into animals. However, some have theorized about this being more around acquiring the mental attributes of an animal rather than the physical detail form. Some other evidence comes from ancient rituals and such, but details on these can be scarce. Other small parts can be found through stories, including many depicting pony play, come from religious texts up until recent times. Sometimes mentioning it as a role of "dressing up" up to acting fully in their animal roles.
With the explosion of the internet, things such as Pup and Pet play in general have been much easier to find. Even with various sites coming and going over time, new sites are popping up all the time allowing more and more people to come and find out about pet play (including you!).
The modern history comes from the BDSM and leather communities with a slave/master relationship. As time went on, some slaves would be degraded into that of an animal, such as a dog. However, many found it to be fun and relieving and for some enjoyed it more of a separate thing, myself for one.
The Dynamics
So how does this work you ask. Well first there is the Pet. Now this can be anything from dog, cat, pony or even a mythical animal. The pet will take on the role of the animal they identify as, in my case a dog. They will take on the characteristics and actions of the animal they are. Depending on how deep the headspace goes, practiced pet players can find themselves in a space that makes it difficult to participate in conversations—like being in a deep meditative state! While in this state they may choose to bark yap meow or what ever they feel their animal self may do. There are many props that can help in this kink such as in my case a pup hood, a tail (butt or belt), paws for hands and collars with leashes. You can even use dog toys and such as well. Some Owners prefer to feed their pets from a bowl. In all there is a multitude of items that can help make pet play as close to realistic as you want to go.
A pet on their own is usually referred to as a stray. So we come to the pet players who are not pets. These are usually called Owner, Handler, or Trainer. The Owner is the one the pet looks to for training, food and general care. Train and care for your pet and they will be loyal to you.
While this is regularly considered a kink, a lot of pet players do not engage in sexual activity while in their pet headspace. Of course, there's always an exception to the rule (and if sex while in your pet headspace is what feels natural, I encourage it!) but a lot of pet players enter their animalistic headspace with zero expectations of sexual arousal or activity.
For a lot of pets the headspace they go into is an escape from the real world outside where they often have high stress jobs or lives and need that getaway.
The Experience
My first experience of pet play came from a Domme who sometimes collared and leashed me. She would take me for walks in her generously sized gardens. Inside the house she started to call me dog. Over time I found I liked this more than the D/s relationship we had and asked about exploring it more. Unfortunately, she didn't want to, so we parted ways. After a while I found a Dom who was happy to have a puppy to train separate to his sub. So began 3 years of been trained to be the best dog around. His training included everything he would train a real dog to do. When I was with him I was kept as he would keep a real dog. The more I experienced this the more I wanted it to continue. My life had changed from been a sub to be a pet dog.
Sadly my owner passed away and I found myself lost and a stray again. Fast toward 3 years and I was talking to a Domme who wanted a female pup and was struggling to find one near her. Through our conversations I found she was only a few miles from me and asked if she would be interested in a male pup to which she said no. I explained about me been a crossdresser and how I enjoyed been a girl when dressed up and after a few weeks of chatting she told me she could be interested in Owning me as her pup but only if I was a female pup and so I became the little bitch I am today.
Thanks to ATW I have been very fortunate to find a girl here who has become my Owner. Yes she is new to this but she has taken to it like a natural probably because she owns a dog and knows how to care and look after one. I am glad I found Twinkletoesjessi as we have built a great relationship here one I hope will last for many years to come.
How to Treat Your Pet
In short, your pet will want to be treated as you would a real pet. Some will want a sexual connection some will not this is something for you to explore and find out. Some pets don't want this as fully but may only want aspects of it. How ever you enjoy Pet Play do it safe and always always(I cant stress this enough) have an aftercare session afterwards. Sit and discuss the session let your pet talk and then let your owner talk. Discuss what was good and what was not so good. Always have a safe word or an action to stop things if they go beyond that which you are comfortable with
Above all if you wish to be an Owner/Handler do your research you do not want to be a bad Owner. Remember you do this wrong, and you can damage a mind.
If you want to be a pet do your research and know your limits and discuss with a potential Owner before entering into this relationship.
A Beginning?
Well I hope I have given you an insight into Pet Play. I'm always available if you have questions and will answer them if I can. If you're going to take a trip into Pet Play then I wish you the very best of fun with it and hope I'm able to give you a good beginning.
---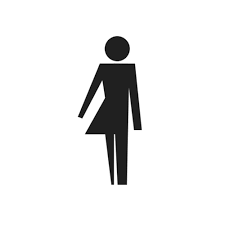 By Sandie_Pup_UK
Proudly and Happily owned by @Twinkletoesjessi I DO NOT BUY FROM OUTSIDE THE UK! 🏆 WEEKLY PICTURE BUYER CATEGORY COMPEt*tION : 🐣🐰 EASTERHOEHUNT 🍫🥕 ☘️🏆 WEEKLY PICTURE BUYER CATEGORY...
---
Interested in contributing to our awesome community blog? Why not get in touch with our friendly team?
---
Comments
Sandie_Pup_UK @TashieBum thats so sweet thank you
---
TashieBum Thank you so much for this! So helpful in understanding and helping us newbies who would love to dive more into this world. Enjoy your blogs and always great on the dash!
---
Sandie_Pup_UK @BigAndBusty1 thank you hope it helped
---
Sandie_Pup_UK @TheeTripleB thank you
---
Sandie_Pup_UK @Curvycopperqueen thank you for reading
---
BigAndBusty1 Love this! I've been looking into pet play ❤️ such a good job 😘
---
TheeTripleB Amazing read. Thank you for this new knowledge. Very appreciative of you and happy that both you and your owner have found each other 💜
---
Curvycopperqueen Thank you for the enlightening information hun!!!
---
Sandie_Pup_UK @Alexibun thank you so much hun
---
Sandie_Pup_UK @GingerPhoenix thank you sweetheart
---
GingerPhoenix You did such a good job, sweet girl. Why don't you go play a bit, then come up onto the bed for some cuddles? xx mwa!
---
GingerPhoenix :: scritches behind your ears :: Such a good girl xx
---
Alexibun Thank you for sharing! I love a good training session. I'd love to see more pets here on the site!
---
GingerPhoenix xx Thank you for sharing, Sandie Pup!! xx
---
Sandie_Pup_UK @Ariasiren my pleasure thank you
---
Ariasiren Thanks for sharing. Enjoyed reading!
---
Sandie_Pup_UK @Goddess_Of_Pleasure sweetheart it was my pleasure It took some writing but it was enjoyable to write. 💋❤️🐕
---
Goddess_Of_Pleasure I loved reading your article!! Thank you for sharing your experiences, knowledge and giving us all an inside look into the pet play world :D x
---
Sandie_Pup_UK @Skymars thank you sweetie
---
Sandie_Pup_UK @MistressSeraphina thank you hun
---
Skymars What a great read 🤩🤩👏👏
---
Skymars Love this 😍😍😍👏👏👏
---
MistressSeraphina 💗💗💗
---
Sandie_Pup_UK @MisstressLeyla thank you for reading and thank you for your comment. I dont mind talking about petplay even if its clearing out the common missconceptions that are made
---
MisstressLeyla Absolutely fabulous read and tnx for opening up about ur kink!❤️😘
---
Sandie_Pup_UK @PAWG14 so glad you enjoyed it sweetheart
---
PAWG14 Fabulous read @Sandie_Pup_UK thank you! X
---
Sandie_Pup_UK @Babybumpbeauty thank you and I hope it has given you a bit of an understanding of pet play
---
Babybumpbeauty I've always been curious in trying this. Thank you for this blog! And I'm glad you have a owner again!🥰
---
Sandie_Pup_UK @Twinkletoesjessi wagging my tail happy and proud
---
Twinkletoesjessi My pup ❤️ 🐶
---
Sandie_Pup_UK @SweatyMama so sweet
---
SweatyMama "I found myself lost and a stray again" 🥺 Got me in the feels 😢 @Twinkletoesjessi thank god you took in the lil scamp x
---
Sandie_Pup_UK @KateCorbain yes Pony play is just another adpect of petplay
---
Sandie_Pup_UK @Mumscreationsbyd thank you Im glad you found it of interest
---
KateCorbain YESSS. I love this 😍 I've seen some horse play too (I'm a horse girl so it gets there eventually) and love seeing others get well into their pet space ❤️
---
Mumscreationsbyd This was a very interesting read 😘 xx
---
More From Our Blog
---