Online Sex Work & Cyber Security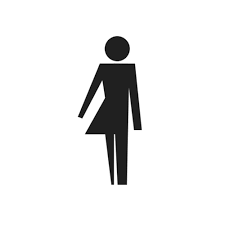 By Miss_Ophellia 1712 views
Seller
Tips For Sellers
Tips For Buyers
---
Greetings from your dearest nylon fetish model, Mistress Ophellia. It is my pleasure to be coming to you today.
Whether you are an experienced expert or a blushing novice to the alluring and sensationalized realm of sex work, we're all familiar with this vast & diverse cyberspace known as The Internet.
There are some among us old enough even to recall when computer class was still a mandatory course required to be taken during grade school, as well as others who are old enough to remember a time when it wasn't!
Regardless, we may not all be capable of reflecting upon or even be yet aware of the many practices available to help stay as safe as we can be while navigating the web; especially while participating within a business reliant upon charisma, sexuality, vulnerability, intimacy and interpersonal relationships, which if you show particular talent, may leave you a potential victim of your own success if customers are subject to a little too much infatuation.
When participating in online sex work, it's imperative to take several crucial steps of caution in protecting both your personal identity and private information, less you stumble into unsavory and potentially dangerous situations.
You'll be dealing with buyers who are more often than not anonymous, nameless and or faceless strangers you most likely would not be capable of physically identifying were they to pass you by on the street— and perhaps they have already!
However they may be capable of identifying you, and despite an established rapport you should not be so naive as to believe that everyone has the purest of intentions, so let's not make it an easy task for them, yes? Here are some tips to help you stay oh so close, and yet still oh so far away from your favorite clients.
The Basics of Internet Security
There is of course the most basic of precautions. Using a stage name or alias for the purpose of mailing, email, and payment options.
Be sure to create a new separate email address that can be utilized solely for fetish work, as well as creating a new finance app account separate from your personal one if possible, with strong passwords and two-step authentication processes in the event of attempted hacking.
You should also avoid revealing your personal phone number and try obtaining a disposable one from Google voice or Skype perhaps.
But there are other things you may not have thought of that have possibly left you unnecessarily vulnerable to the threat of doxxing. So let's go through them together shall we?
Less is More
Maintain a vague ambiguity regarding your offline professional occupation, place of work, home address, and general location both on the dashboard and private messages, including abstaining from revealing distinctive job uniforms, landmarks and general daily/weekly routines; anything that may aid in pinpointing your direct location, especially if you're in possession of a unique hairdo, piercings, tattoos and/or coupled with the decision to bare your face which can be subjected to a simple reverse image search.
How difficult do you believe it would be to find someone with access to multiple images of their face, knowledge of their occupation, and the city or town in which they reside? Not as taxing as you'd assume.
When censoring these things, there is more reliability in using stickers, and emojis, rather than scribbling away using the dark marker or highlighter provided by your phone's photo editor tool, since they can be rendered useless by mild editing. Blurring or pixelating can also be cleaner and aesthetically pleasing, helping to provide a certain look of professionalism if that is your desire.
Remember the Fine Print
On the subject of protecting your address and location, it is important that when sharing digital files such as photos or video, to disable location sharing and delete metadata, which shows the unique model of your phone, laptop, or computer, as well as the location each photo or video was captured in.
This can be easily done with the help of certain data-wiping applications found in the Apple or Play store, but if you find this is too difficult you can also take screenshots of photos instead, these JPEG files usually contain less sensitive information.
A Virtual Private Network, or VPN, will also be helpful in protecting your IP address, by redirecting all your internet activity through a secure, encrypted connection, which you might find useful for live video calls and cam sessions.
Conclusion
With that said…As you further pursue your journey in the practice and exploration of monetized kink & fetishism, I hope this information can help aid you positively. Even if you find this all to be quite a hassle, it's much safer, and it's always better to be safe than sorry.
---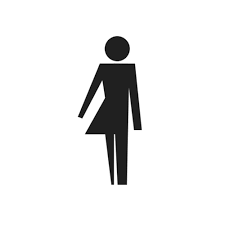 By Miss_Ophellia
• ꜰʀᴇᴇ ꜰᴏʀ ᴘᴀɴᴛʏ ᴡᴇᴀʀꜱ 2/2nd 𝐁𝐮𝐲𝐞𝐫𝐬, 𝐜𝐨𝐦𝐞 𝐢𝐧𝐭𝐫𝐨𝐝𝐮𝐜𝐞 𝐲𝐨𝐮𝐫𝐬𝐞𝐥𝐯𝐞𝐬 & 𝐛𝐞 𝐩𝐫𝐢𝐯𝐢𝐥𝐞𝐠𝐞𝐝 𝐰𝐢𝐭𝐡 𝐚𝐜𝐜𝐞𝐬𝐬 𝐭𝐨 𝐦𝐲 𝐛𝐞𝐚𝐮𝐭𝐲 💋 𝐈𝐟 𝐲𝐨𝐮 𝐥𝐢𝐤𝐞 𝐰𝐡𝐚𝐭 𝐲𝐨𝐮 𝐬𝐞𝐞 𝐛𝐮𝐭 𝐲𝐨𝐮'𝐫𝐞 𝐬𝐭𝐢𝐥𝐥 𝐟𝐞𝐞𝐥𝐢𝐧𝐠 𝐬𝐡𝐲 𝐭𝐡𝐞𝐧...
---
Interested in contributing to our awesome community blog? Why not get in touch with our friendly team?
---
More From Our Blog
---