Deciding to Remain Anonymous on ATW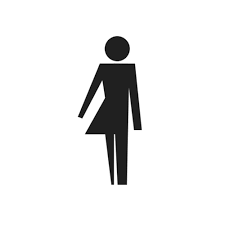 By TerraTwinkleToes 730 views
Seller
Tips For Sellers
---
So you've just joined ATW, and you're seeing that some sellers don't have images of their face anywhere on their profile…what's up with that?
The Positive Side of Showing Your Face
Publicly showing your face on your ATW profile can make you seem much more appealing and trustworthy to both buyers and sellers alike. It can make conversations with you feel more intimate and personal, as there is a clear image of the person on the other side of the screen. It's often a request from buyers for sellers to show their face, especially in custom-ordered content. Showing your face can make creating content more enjoyable for the seller, especially for those who enjoy being seen. And even if you do decide to show your face on your profile, you are under no obligation to engage in sexually explicit content like pornography or nudity. Some sellers even opt to have a private account, and only show their face to people they accept as followers. No matter what, you set your own limits and boundaries.
Deciding to Remain Anonymous
It can be challenging to deliberate whether or not you'd like to reveal your identity on ATW. For me personally, it was a no-brainer that I planned to keep my content faceless. For others, it can be hard to gauge your own comfort level. Here are some things to keep in mind when considering anonymity:
Can this line of work affect your IRL profession? If you have a separate job outside of ATW, especially one in government or working with children, it may cost you dearly if your employer finds that you are also a seller here. Always consider this no matter what kind of profession you are in.

Are you easily recognizable in public? Now this may seem like a silly thing to judge, as everyone is capable of being recognized. Consider your more unique features. Are your tattoos/piercings clearly visible in everyday life? Do you live in a very small town where everyone knows everyone and it's more difficult to blend into the crowd? Do you have a visible physical trait such as a limb difference or disability that would make you more easily identifiable? How prepared are you to handle the situation if you are recognized in public? Keep your safety in mind.

Would you be comfortable if someone you knew was to find your account? We know that many, if not most buyers don't include their own face in their profiles, or even their real name. Are you able to settle with the idea that someone you know may be on the other side of the screen purchasing from you or interacting with you, and having the knowledge of your ATW work? If the thought of this worries you, then you may want to remain anonymous.

How can my image/identity be used against me? I'll admit that this is a bit more of an unlikely concern, but one that should be considered nonetheless. With new advancements in technology every day, such as AI art production and deep fakes, your likeness can be out of your own hands once you release it online and used for various purposes. There is nothing barring people from even something simple, like taking a screenshot.
There are many other things to consider when deliberating anonymity, such as reputation, mental health, sense of security, etc.
It doesn't have to be a quick and easy decision, and you can always start anonymous and change your mind as you go. However, once your identity is displayed on ATW, there is little that can be done to reverse that.
How To Uphold Your Privacy Once You Decide to Remain Anonymous
If you have gotten this far, and have decided to remain anonymous on ATW... where do you start?
Censoring photos/posing photos to hide face and identifiable features. Keep your ATW photos in a separate folder from your regular pictures, and censor/crop them as soon as you can after taking them. It can be a simple misstep to accidentally upload the wrong photo from your gallery and display your 25th Birthday Dinner with friends and family instead of that foot picture you had planned on posting. Protect yourself from human error by taking thorough precautions.

Use a stage name for your profile. If you have a very common name for where you live, you may feel that you don't need to choose a stage name. It can definitely be another layer of comfort for those who are adamant about their privacy.

Thoroughly research your payment methods before offering them. Is this payment method as anonymous as it can get? Is it truly safe to use? How protected are you from scammers and hackers? Maybe try it out with a trusted friend and see what information of yours is visible. Having a separate email account with your chosen name for verifying these payment methods and your ATW account itself is also a good idea.

Safeguard your location. You are under no obligation to share information about where you are to ANY seller or buyer. They can see what country you're in, and you have every right to leave it at that. It would be smart to use a P.O. Box or some other form of anonymous mailing for your return address. Keep in mind that if you rent a P.O. Box locally, your city, state, and zip code will still be visible in your return address. If you want to avoid this, try renting a P.O. Box from the next town over. Your location can also be easily accessible when chatting with buyers offsite. Be wary about who you give your socials to, if you offer them at all, and consider using a VPN to further protect your identity and location. Don't include street views in front of your home, pictures of your keys as these can be replicated, or photos at local landmarks.

Choose your posts carefully. Avoid posting about events or hangouts that are only local to your state or city. Avoid name-dropping local restaurants that aren't chains, or revealing where you are in real time. Example: "Having coffee right now with friends at Big Al's Diner! It's so sunny and warm today that I broke out my favorite sundress and sandals!" As innocent as it seems, it may reveal more than you think. You never know the intentions of people online and how far they will go to get what they want, so your safety should be your #1 priority.

Avoid selling vials of bodily fluids, and anything that can contain DNA. I think this one is self-explanatory.

Now if you REALLY want to consider all minuscule details in safeguarding your identity, consider these small things you can do: Wear a wig on your profile, have a separate pair of glasses you only wear on ATW, use a different phone case than your everyday one in all of your mirror pics, use a blank background for all your photos like a simple wall, bedsheet, or green screen. These aren't necessary, but might give you a little extra peace of mind if you struggle with paranoia about you or your surroundings being recognized.
Conclusion
With all that being said, I myself have never had an untoward or worrying experience on ATW that made me concerned about my safety. ATW is a fun and inclusive community full of well-mannered people with honest and noble intentions, but the same can be said that there are also some bad eggs on any website. This post is not meant to deter you from sharing your face or name with the community if that's what you wish to do. You will see that so many of the top sellers on ATW show their face and are very happy and fulfilled in doing so! It's all up to you and how you wish to build your business here. Reading blogs, doing your own online research, and reaching out to other sellers directly can be the biggest help in moving forward with your ATW journey. Good luck!
---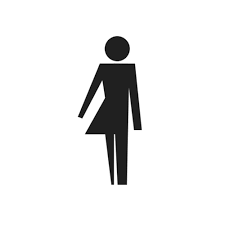 By TerraTwinkleToes
More foot content also found on my FeetFinder profile @TerraTwinkleToes. 🦶🏻PLEASE READ ALL OF MY BIO BEFORE MAKING ANY REQUESTS🦶🏻 -If you make requests that clearly contradict the boundaries and rules in...
---
Interested in contributing to our awesome community blog? Why not get in touch with our friendly team?
---
Comments
Tattooedbarbie2005 @WetNsmelly86 That's what I tought! Thank you :)
---
WetNsmelly86 @Tattooedbarbie2005 absolutely I understand that. U can start slow do parcial face or light blurry to see how u feel then go from there.
---
TerraTwinkleToes @AriesRN @Nico_lo @HotTeacher @Ride @MesmerizingMarie @QueenKatanaB Thank you for the love! 💗
---
TerraTwinkleToes @Tattooedbarbie2005 of course! it's all up to you
---
Tattooedbarbie2005 Your blog was very interesting to read! I've started anonymously on this website and others but I am currently thinking about showing my face. I feel like it gives me more anxiety to hide myself than to fully expose who I am myself. I don't know if it makes sens hahaha
---
Princess_Brattdoll Love the read!
---
Nico_lo Such a great read- thank you for sharing!
---
AriesRN Wonderfully written !🩷
---
GingerPhoenix Thank you!! xx :)
---
TerraTwinkleToes @WetNsmelly86 Although you can't change what's already been done, you can always take those precautions for future posts and custom orders if it makes you feel more secure! It's all up to you!
---
WetNsmelly86 @TerraTwinkleToes yea I guess I'm screwed lol never knew that and have been here and posted and send many photos
---
TerraTwinkleToes @MisstressLeyla @LilaGray Thank you! I appreciate it!
---
TerraTwinkleToes @HotTeacher Yes this!! I use the EXIF app to remove metadata from my pictures!!
---
MisstressLeyla Great tips for sure!! So much to pay attention to 😳
---
Naughty_knickers79 Love this. Fab read. Thanks
---
LilaGray Great read! Especially as a new seller, making sure to be safe is so important! Very well written, Terra!
---
STRyker_Alpha_8 Good read love. Some good tips for newer starters on here xx
---
QueenKatanaB @Violet_Green 👋🏾 I messaged you.
---
Violet_Green My husband said not to quite doing it as what I do in my personal time is no one's business. It's a really bad area where I am if I went to the police my house would be burnt out by the end of the day!
---
WetNsmelly86 @Violet_Green you still have your photos up though?! With tattoos. Don't make someone "make" you move. I mean if you can move to a better place go for it. You could also go to the police about those men. Coming into your place. Of work like that
---
WetNsmelly86 Ad someone who started as someone who counseled to not being concealed now back to a more consented bio. Most of my photos and videos don't have my face in them. But if someone I knew or let's say someone u knew came on here by face would not have to be in the photo for them to recognize me. I'm assuming unless u always have a fake background that someone could notice. I wish I was more cautious when I switched. There has been buyers that took videos of sellers and put them online before. So I know that's possible and nothing is really done about it. Cause do u know his name? Where he's from? Also I know people that are party of the government on here that are openly on here buyers and sellers and what they said to me was that the last thing they care about is what I get off to. So that surprised me. I enjoyed this.
---
LaylaXOXXOX Great blog also location data on photos is a big one a lot of buyers have seen the exact spot someone has taken a photo. You need to make sure your camera location is turned off and any photos taken have been stripped of meta data before sending
---
Violet_Green This was a good read, unfortunately I was 'outed' recently as I live in a bad area and some men found my profile and printed pics of me 😞 tattoos gave it away. So need to move and get a new job I'm not ashamed of what I do but having men come into my place of work asking about me isn't on xx
---
QueenKatanaB BIG ENERG!!! Love this and all my fellow identity concealing baddies!!! 😍🫶🏾
---
HotTeacher Loved it! These are so important to feel safe. One more thing I often forgot as a newbie: turn off location on your phone on your pics and videos! A buyer warned me that the video I recorded with my phone at home showed the exact location I recorded it. Luckily I moved 2 weeks later but freaked out about it!
---
Ride Amazing blog 🥰
---
MesmerizingMarie Great read. Thanks!
---
More From Our Blog
---