Top 10 Most Requested Fetish Items This Summer (2020)
Seller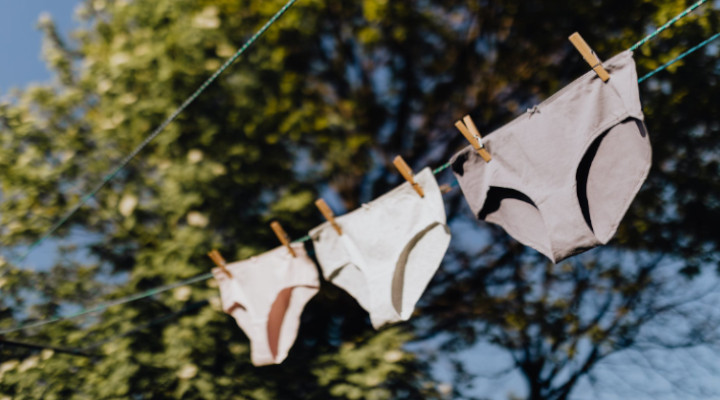 ---
Lots of items come and go in popularity on ATW/MTW, but each season we will look at what the most popular items being listed, sold and requested are. Are they what you expected, or did they surprise you? Let us know what your favourite item to sell/buy is.
1. Used Thongs/Panties/Boxers
The crème-de-la-crème of used clothing sites will always be the worn and used underwear. Its naughty feel to sell them, and the taboo and sexy feeling to own them, have always made them a staple. The thong is the tried and trusted bestseller above all other types of underwear. Tight-fitting boxer briefs are a close second, especially amongst male sellers. These popular items won't be going away anytime soon
2. Worn Tights/Pantyhose
The idea of slipping on a pair of worn tights/pantyhose is enough to make anyone squirm with delight. That's why during Summer these sleek feeling items have remained so close to the top of the list. What's not to love about sending a soft, smooth feeling pair arriving through the post for the pleasure of someone else?
3. Smelly Socks
What's not to love about well worn, stinky socks that have been used all day and night? Well, it seems that a lot of buyers are happy to pay out for a pair of socks that one of our lovely sellers are offering. Whether it's worn for one day or 14, the worn sock will be a popular item for all fetish and kinky individuals, and those starting out exploring buying and selling used items.
4. Well-Worn High Heels
Whether it's a cute little kitten heel, a huge pair of pleasers, or a stiletto heel, the high heel is a popular and all-round favourite item to both buy and sell. Whilst it is more bulky and costly to post, it certainly is a sexy item to wear, own and rehome. Slipping on someone else's shoes feels good and naughty, and knowing someone is feeling pleasure from your shoes is a great feeling too. I wonder what your favourite type of high heel is?
5. Sweaty Sneakers/Trainers
Running, walking, marathons, and leisure. Trainers and sneakers are a firm favourite for everyday wear and have been a very popular item this season amongst both buyers and sellers. Well worn and imprinted, stinky and pungent, trainers are a huge hit, and a lot of fun to sell. No one likes to throw out their old shoes, so why not let them have new owners who will literally breathe new life into them? Pictures of trainers being worn have also been a huge hit.
6. Foot Crushing Pictures
Have you ever wanted to feel tiny compared to a goddess, or wanted to be the goddess looking down at the tiny people below? Well, this Summers giant/crushing pictures and videos have been very well received and popular, with fruit crushing, camera stepping and giantess videos being an ongoing trend. Who else would like to be under these boots then?
7. Lollipops
A fairly new addition, but very quickly making its way in the ATW/MTW is the flavoured lollipops, with sellers offering a huge variety of options as to how the lollipop is flavoured for the buyers' delight and tastes. A discreet and kinky addition that I'm sure will be continuing to remain popular for a while to come.
8. Panty Facemasks
With facemasks mandatory in most states and countries, it was a natural progression that "scented" facemasks would pop up eventually, and they seem to be quite a hit, with sellers posting often and buyers showing interest. Sellers are offering various different types of facemasks and giving buying a choice on what they want them scented with for their secret and naughty public pleasure.
9. Waste matter (semen, urine, spit etc)
Some might be confused about why people enjoy urine play or being spit on, but a huge number of people are into it, and it shows with urine-soaked underwear, vials of spit, bottles of urine, and used condoms all being extremely popular again.
10. Custom Videos/photos
The classic and every favourite custom. If you can't find what you want to buy or sell, then what better than asking your favourite seller for a personalised experience made just for yourself? You get a say on what you like and be able to discuss how you want it. And sellers get excited being able to do customs and make their buyers feel special and have them as the centre of their attention.
I wonder what next Seasons trends will entail? Perhaps something altogether new will pop up and take the website by storm? What are your predictions?
With Halloween coming up soon, will we be seeing more seasonal goodies on this list, or will the old faithfuls remain? Let us know what you enjoy, and we shall see what trends for next months list. I wonder what will be popping up on our feeds in the next few months too. Stay safe and happy selling/buying.
---
More From Our Blog
---