Tips for Protecting Yourself When Selling Used Items & Content Online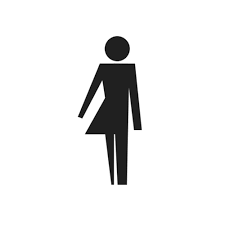 By Kinks_and_curves 4263 views
Seller
Tips For Sellers
---
Selling isn't easy, we need to protect ourselves and our interests. We need to ensure we feel safe, happy and comfortable as sellers.
Here are some tips on how to protect yourself as a seller on a used marketplace like All Things Worn
Watermarking
This is one way of protecting your photos and listings. Using a watermark helps prevent the stealing and use of your photos or someone copying your listing or using them as their own. There are plenty of watermarking apps in the app stores. ATW also watermark your images in the bottom left corner
Limits and boundaries
You need to decide and make clear what your limits and boundaries are and how far you're willing to go. But make sure you are being honest with yourself about what you're willing to do/not do and don't let money blur the line.
For example, if you're not sure if you'd like to do something but the right amount of money is offered you do it, it seems like a good idea at the time but you may regret it later. Add limits and boundaries to your bio. If a buyer pushes them in any way then remember you can block and also report if necessary.
Bait posts
It helps to spot these so you don't get sucked into them and so you don't help get someone off for free. These kinds of posts rely on the comments and messages so they can have their fun and not pay.
For example, someone might post something along the lines of "tell me how dirty I am or what would you do to me?" They may ask for intimate and specific details. It is best to avoid them.
Too good to be true
Someone may offer you a large amount of money for a listing but it will probably come with a catch like paying after they receive the item. They may tell you they'll buy a load of items if you send them some photos and such. If it sounds too good to be true it probably is.
Payment
Always make sure you are paid before wearing an item or doing anything. I offer buyers the chance to pay deposits, but they won't get what they want until it's paid in full. Try and have a couple of payment options.
Just ask
If you are unsure about anything, just ask. You could write a post with your question or what you want to know, if you don't want to go into details on the dash you could simply say I need some advice could someone message me. You can do a poll or message admin in if you need to. The ATW community is a friendly place and many are happy to help each other out
General protection
A buyer may have no reviews but you can tell if they have made purchases, at the top left in messages if there is a little shopping cart it means they have purchased. It will also say if they have been reported in messages.Remember, you can block and report anyone, you can also message admin with any evidence or concerns.
Ensure you turn your location off when taking photos, this can be done in settings on your device.
When taking photos ensure that anything that could give your identity (if you want to protect it in any way) is hidden such as photos and anything in the background.
Use a separate email address, don't use any personal ones.
If you use something such as Skype then set up a separate one for selling, again don't use a personal one.
Hope these tips have helped you!
---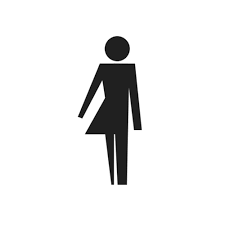 By Kinks_and_curves
My inbox is always open! I am always happy to chat and get to know you a bit! I am 34 years old with a natural 44G Bust, green eyes...
---
Interested in contributing to our awesome community blog? Why not get in touch with our friendly team?
---
More From Our Blog
---