Yes, Buyers Do Want YOUR stuff!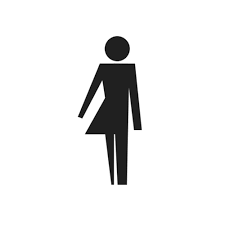 By JuicyGinger 7777 views
Seller
Tips For Sellers
Motivational
Sellers' Perspective
---
I'm fat. Big-boned, big and beautiful, chunky, thick, whatever you choose to call it... I'm that. I'm also pale, a redhead, and covered in freckles (believe me when I say middle school was rough). When I first signed up for All Things Worn it was honestly almost humorous. Here I was staring at pictures of modelesque women whose sexy panties wouldn't fit around one of my thighs, but I kept scrolling and I saw women.......like me?
I saw chunky women, tiny women, women of color, mothers, grandmothers, women with scars and stretch marks, women in lingerie, and women in sweatpants, beautiful blondes, brilliant brunettes, ladies with blue, pink, and green hair- none of them the same....not one, and yet all like me- different. I made my profile with the faint hope that there may be one desperate buyer somewhere in the world who might think what I have to offer is something worth having. I was wrong... I didn't have a single desperate buyer... I had lots of fantastic buyers who didn't like what I was selling, they LOVED it, and me!
My First Sale
I had my first sale the same day I posted my profile. Will that be the case for everyone? Probably not, but CAN it be the case for you? Absolutely! Buyers don't come here to find women who look like they crawled off the cover of Vogue, they come here to find real women...real sellers with their own authentic brand. Sellers are not one size fits all and that's what builds this community. People come here for something different, something unique. 
Just Do You
Don't search for what makes you like other sellers (it's great to reach out for help, but ultimately this is your journey), find what makes you stand out. I have found that the things I am most self-conscious about are the things that my buyers love most. My body, for instance, why would a buyer buy from this chunk when there's a gorgeous size 2 right next to me? Because there's a market for it! Many buyers love big girls, just like many buyers love small ones. In this world everyone has a niche, you don't like your big feet? Someone does (chances are lots do). You don't like your stretch marks? Or your glasses? Or your big ears? Guess what? There's a market for ALL those things. So, don't hide it...sell it!
Advice
My advice, for what it's worth, is to be completely you. This may sound cliché, but I can't stress it enough. I keep my identity anonymous, but I still push past my name and location and give my buyers the real me. I started out deleting 1,000 pictures before I'd post one that I felt slightly comfortable with. Once my confidence started growing, I became more comfortable, once I became more comfortable and started letting those "flaws" seep through that's when my sales really took off.
Be Confident
Speaking of confidence, that word is not something I was very familiar with. On the outside, I'm the most outgoing, seemingly confident person you could ever meet, but at home, when I looked in the mirror, it was a different story. I think we all love to wish we had this or didn't have that. But, as I said before, once I delved into this community, it was the things that I didn't like about myself, that others seemed to enjoy.
This journey has absolutely done wonders for how I feel about myself and has taken me in directions that I didn't think it could. I would post what I THOUGHT would sell, and then something just to 'give it a try,' the next thing I know I'm getting gobs of messages praising that one thing I wasn't even going to post. Get to know your buyers, look at their profiles and see what interests them, much of it was a surprise to me. Take chances, message them! You're going to have some "no thanks," but I promise you'll have plenty more, "yes ma'ams."
I'm about to get real sentimental, bear with me. I am so very grateful that I was sitting on the couch that day with nothing better to do than make a profile. I'm so glad that we're all here in this community together, learning. I'm so glad this big, beautiful, pale, redhead jumped headfirst out of her comfort zone. And I am so very thankful for my buyers who consistently compliment me, and who make me love what I'm doing and who I am.
I've heard it plenty of times, "surround yourself with people who know your imperfections and love you anyway," THIS IS THAT PLACE! Girl, let your hair down, show those curves, let them feet sweat, and I guarantee there is a buyer out there who is looking for exactly what you have to offer. 
---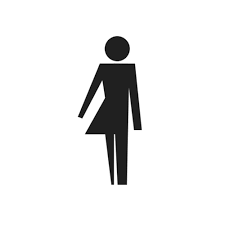 By JuicyGinger
Thick and juicy ginger milf at your service! I'm a teacher and student so I can educate you, as well as learn a thing or two 😉 I'm 5'3" and...
---
Interested in contributing to our awesome community blog? Why not get in touch with our friendly team?
---
More From Our Blog
---