The Gen Z Panty Sellers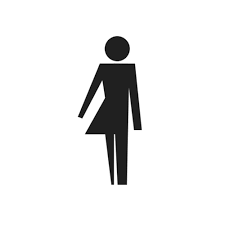 By Miss_Dex 6559 views
Seller
DDlg
Sellers' Perspective
---
I've read many a blog from buyers and sellers, talking about how they have been buying/selling worn panties and more for decades. I've learnt some new things and I know that I and many others have thoroughly enjoyed reading them. Now I want to give you my perspective and opinion of the opposite side of things. Let's talk about the newbies, the young uns, or as we like to call ourselves.... Gen Z.
So if you're wondering where all these new and fresh sellers have popped up from lately, maybe have a little read of this.
But first, let me introduce myself and a little bit about my interests and what eventually led me to this site. I started exploring kink and fetish as soon as I turned of age really, so even though I've just turned the ripe old age of 22, I have years of experience under my belt. This often surprises people, as I think within the kink community there is a lot of stigma surrounding young people, that they are inexperienced or just frowned upon for being so young. Now, of course, some of the reasons some people feel this way are justified, but more about that later.
My Main Kinks/Fetishes
As I mention in my profile a little, my main kink/fetish at the ages of 18/19 was ABDL and DDLG. I get asked about this a lot in my DMs, a lot of people don't really have a clue what it is all about, so maybe I can write another blog if you're interested in learning more about that community. But, during my time in the ABDL community, I used Instagram as a platform to share my lifestyle and make friends who were also in the community, and I managed to gain myself quite a huge following.
I loved my time in the community, but my life moved forward as it does; I met my current partner and we wanted to try for a child. Now a couple of years later I have a gorgeous little boy, I'm very settled and content with where I am right now and ABDLl just doesn't fit into my life anymore. So.... I wanted to sell my collection of ABDL clothes and toys so that they could get some more use and be loved by someone who's still a part of that community. I never really thought deeper into it, I just put them all away in a cupboard and just carried on with my life.
Selling Weird Things Online
That is until one night, scrolling through TikTok, I saw a girl talking about "weird" things she sells on the internet. Including worn and well-used clothes. Intrigued I checked out her other videos and one caught my attention where she was listing all the sites she uses to sell. The first one I saw was ATW so I did a little bit of research and clicked sign up, I figured I had nothing to lose.
TikTok Sellers
I headed to the comments section of that girl's video on TikTok and saw hundreds of people saying they want to do it too, or moaning that they've signed up and haven't sold anything yet. There was a huge sense of entitlement there, I think a lot of us Gen Z assume that this sort of thing would be easy and a fun side hustle. God, they're wrong, and let me explain why.
When I set up my account, I knew I had my niche (ABDL/DDLG) so I felt that I had a good starting point at attracting some attention.
I feel like I'm making a good impression here and I want you to all know that despite how I came about joining the site, I'm here for the right reasons. Unfortunately, some sellers are here for the wrong, but it's quite easy to spot them if they are.
I've had so many of these Gen Z sellers message me, asking if it is worth it, asking how much money I make and asking me for tips on how to start selling. My answer to them is don't. If you're not joining because it's something you genuinely want to put effort into and enjoy doing then don't do it. You won't do well. It reflects to buyers that you're not genuine and you won't gain the customers you want to gain. I think it's quite easy to tell which of us sellers enjoy what we do on this site because we're just happy to be here as part of this amazing community and it shows!
Hustle & Grind
My reflection is that being a seller is hard work, it's not just a quick way to make a pretty penny. You need to hustle and grind, have something about yourself that will make people want to buy from you. I'm still trying and working on that myself and I've been here a couple of months now and I'd like to think I'm heading in the right direction to becoming a valued member of this community like the many other sellers I interact with daily! So next time you see a new seller, before you judge because of their age or maybe lack of experience, have a think back to this article! I hope this proves that some of us younger ones are trustworthy, we're genuine and we really do appreciate and value this site!
I love and appreciate what all of us do on here, sellers, buyers and Admin alike. This isn't a side hustle, this is work. Period.
---
---
Interested in contributing to our awesome community blog? Why not get in touch with our friendly team?
---
More From Our Blog
---