ATW Beginner's Kit!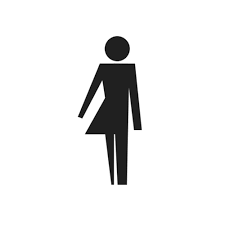 By MissTea 1439 views
Seller
Tips For Sellers
---
This blog includes my personal first month's experience on ATW and the tips/tricks I wish someone told me.
My Experience
My first month's experience has definitely been something that makes me want to come back. Within the first week, I made a profit but, I will say it is not always like this. Selling on ATW is definitely a learning curve because you have to find what's comfortable for you and how to keep yourself safe. During my first 30 days on the site, I was greeted with welcoming arms from the existing ATW sellers. This site is full of sellers who uplift and support each other. The support on the dash is overwhelmingly amazing. If you are thinking about giving selling a shot, I one hundred and ten percent suggest it. I know it can be scary, but I've gathered tips and tricks that helped me in my first month! The 5 things I like to remember when selling is:
Know your worth (don't list things so cheap so you can make a sale)
DO NOT copy and paste messages to buyers!
Be unique and original.
Post as many listings as you can.
Have fun!
Knowing how to spot a time waster/scammer
This website is full of amazing buyers. There are a lot of buyers who know what they want the pay promptly but, there are also buyers who like to waste time and get turned on by the sheer thought of you. A few ways to spot a time waster is they are constantly posting on the dash about the same thing. 9 times out of 10 those "buyers" are posting for attention!
There aren't that many scammers on this website (ATW does a great job of getting rid of them) but, in the rare case that you come across one here's how to handle them. NEVER let them take you off-site. If someone made their account fairly recently and the first thing they do is try and take you off the site BLOCK AND REPORT THEM IMMEDIATELY.
Optimal times to post
Throughout my short time here, I've learned that there's not really an "optimal" time to post. Post as much as you can whenever you can. The goal is to get your name out there. If buyers are constantly seeing you on the dash, they are going to want to check you out. Buyers LOVE to see the personality of the person they are buying from. In simple terms, POST POST POST. Think of the Dash as a networking platform.
How to price your listings
This topic will be different for everyone. The important thing to remember is to know your worth. Do not drop your listings lower because you want to make a sale. I promise you there is someone out there that is willing to pay your price. Never sell yourself short.
How to approach buyers
This is hands down the hardest part about selling on ATW. Buyers get flooded with messages from sellers all day long. You have to stand out. Buyers do not typically like the copy and paste messages. I know it's easier just to copy and paste a message, but I promise you that typing out a unique message will get you a lot further! Always remember these buyers are more than just cash machines. They are real humans on the other side of that screen so treat them as such. Don't get caught up in trying to talk the buyer up, although it is great to build a connection with your buyer do not let them get free kinky chat out of you. If you feel like the conversation is not going anywhere cut it off.
What your profile should look like
The only thing I would seriously recommend is having a very detailed bio. Your bio should include what you offer and what you don't offer. You should also include the payment methods you accept. The whole point of the bio is to show some personality. Whether you have a dominating personality or a soft sub by one LET THE BUYERS SEE THAT. Use your bios to set your boundaries. The bio can also be a great way to describe yourself and get the buyers fantasizing about you.
Conclusion
I know getting started can be pretty difficult but stay consistent. I always like to remind myself that this is a slow grind. Unless you are extremely popular, I do not suggest making this as your main gig. I use this as a kinky side hustle. Remember these buyers are more than just cash machines. They are real people with real feelings. Get to know your buyers but do not let them take advantage of you. You have to know your self-worth and that goes for your listings too. Don't mark things extremely low to make a sale. I hope this mini guide. can help you become a successful seller:) I wish you the best of luck.
---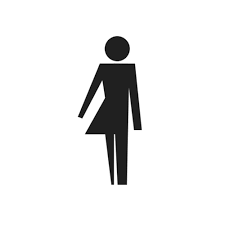 By MissTea
Hello! My name is tea:) About me: Im a college kid who's trying to make some extra cash! I have a pretty face and a fat a**....
---
Interested in contributing to our awesome community blog? Why not get in touch with our friendly team?
---
Comments
Lo_Montoes Thank you so much for your blog! I have been on for a few weeks and, on top of a few negative experiences, I have yet to make a sale. Your blog has given me the boost I needed not to shut my account down. I appreciate you sharing your experiences and providing tips!
---
Suckmykiss Thank you for this :)
---
Transmasctrash thank you 🙏
---
Pantieprincessxxxx That really is great advice. Thank you ❤️ 👏
---
DaniVendetta Great blog!! Thank you for taking the time to write it for us newbies 🥰
---
Mumscreationsbyd absolutely love this best one I have read yet xx
---
SammieJ Thankyou for this xxx
---
Deddysgrl Thank you, doll! I've only been on here about a month and this was very helpful!
---
ToeDoe You've nailed it😊 thank you for writing this!
---
Worshipedgodess_3 Thanks for sharing! 💖I love how supportive this community is🙌
---
Theoralator I absolutely loved your comment about not going to low and devaluing yourself on your price, i was so shocked to see some peoples prices and having just done my first month here it was great to compare your advice to my experiences so far. Thank you for sharing.
---
XXHavii Omg thanks for this
---
Fragolina80 Thank You for sharing. I love it and even a vet seller like me , always something new to learn❤️
---
MissAlica Ur an angel !!!
---
Eli_pinay Aww thanks for this!
---
Kitty_Palmer Thank you for the great read & sharing your experience, it's so helpful! The support the sellers give each other here is amazing ✨
---
Vivianoneill Loved reading this! This will really help out some new sellers!
---
LaylaXOXXOX This is brilliant 🤩 you've really done your homework on starting on ATW. What a great blog ❤️
---
LatinaDirtyGirl This is great! I would also add, never hold items for buyers and never do anything for free! Like there is a large amount of "submissives" targetting new sellers and telling them, they'll pay Friday… friday never comes and you provide days of dominantion
---
Daddysprincess_420 loveddd thisss!!!
---
JustAndy69 Brilliantly written...with such good advice 👌❤️ xx
---
Lilah_rose This is super helpful thank you 👏🏼
---
More From Our Blog
---