Panty Buyers, need some tips or advice? This one's for you!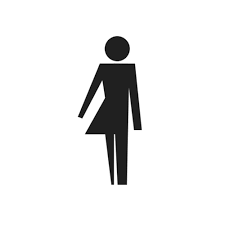 By Kinks_and_curves 5075 views
Seller
Tips For Buyers
---
I have decided to write this blog to share some tips and advice with all the awesome buyers in our community. I hope you find it useful.
Be clear and honest
I am more than happy to help you with all your naughty needs but you need to be honest, help me to help you by telling me what you are looking for, your budget (if you have one), how you want the item to be worn, how long for and so on, maybe you want a cam session or phone fun, include the amount of time you want, the things you want to do, give as much detail as you can. Being honest also saves both you and the seller time.
Say more than hello
This ties in with being clear, it makes it much easier on both sides if you send a message with some details about what you are looking for or any questions you have about an item. Again this is a time save for both buyers and sellers.
Read a sellers profile in full
Make sure you have read a sellers profile in full, read posts, look at photos and browse the shop, this saves asking questions that have already been answered.
Don't be afraid to ask
If you are looking for something particular, don't be afraid to write a post giving some details about what you want, maybe add a photo and a price range
If you have changed your mind, say something
If you have decided not to go ahead with purchasing an item tell the seller, it is better to be upfront than just vanish, it is also pretty rude. I know some may feel bad for changing their mind but it is better to say something.
Manners cost nothing
Please and thank you, thanks but no thanks, or not my thing but thank you for your time. Manners are always appreciated.
Remember this is a 2-way street
I really enjoy what I do, I sell for pleasure this is not just about the money for me, so it never feels like a chore for me but remember I have to enjoy it as much as you do, as a seller if you are rude to me, demanding in any way or just bark orders at me I won't engage with you, I want this to be a fun and pleasurable experience for us both.
Fill out your profile
Having some details on your profile is a good way to let sellers know what you are looking for, it also helps us get to know you a bit better, write what you feel comfortable with other seeing, you can give some information on what you buy, what you like and don't like, what payment methods you use, you could include any hobbies or interests, a list of kinks and so on.
Get involved in the community
Don't be afraid of joining in, add some posts, share photos, add comments, share some facts, ask questions, it is a great way to get involved, meet others and introduce yourself. I also find it helps those that may be a little shy or nervous understand there is nothing to be embarrassed about, we are all in the same naughty boat.
Respect a sellers price
I appreciate and understand that everyone has a different budget but you should respect a sellers price, if a buyer approaches me and can't afford something I am happy to take a deposit and put it to the side or come to some arrangement with them, however, if you expect me just to lower it I won't, I am always happy to work with buyers to give them exactly what they want and to give them the best experience possible, but I won't do that if you act entitled, it is also rude to complain about someone prices.
If you are looking for something on a budget my advice would be to write a post saying I have X amount. Does anyone have something in my price range, the site is full of wonderful sellers that are happy to help if you are honest and polite.
Don't be nervous
I know that is easier said than done and I know for some buyers they feel shy or embarrassed because they think what they like is odd or they may be new to the community and don't know what to expect. As a seller I keep an open mind, I will not judge you and I am happy to try new things. If you do feel a bit nervous, as I said above we are all in the same boat and I am sure there are other buyers who have felt the same. Remember you can set your profile to private if you are not ready for everyone to read it, to begin with.
My last bit of advice is simply to enjoy the site and have fun, join in, get involved. Don't be afraid of embracing your naughty side, indulging in your kinks or just opening up and being yourself.
---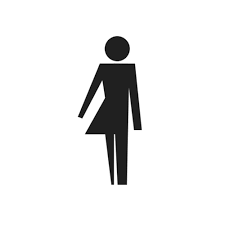 By Kinks_and_curves
My inbox is always open! I am always happy to chat and get to know you a bit! I am 34 years old with a natural 44G Bust I have a...
---
Interested in contributing to our awesome community blog? Why not get in touch with our friendly team?
---
More From Our Blog
---