How Selling on ATW Has Helped My Mental Health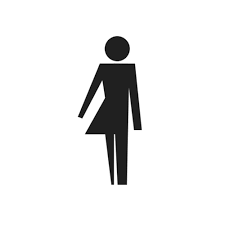 By LittleBits 875 views
Seller
Motivational
Sellers' Perspective
---
Welcome and TW
Hey all, thanks for taking the time to read my blog post! I think a trigger warning is necessary because I will discuss emotional, verbal, and narcissistic abuse, so if you're not in a good place regarding either of those things, I would recommend not reading this for now. Also, I'm about to be super raw and vulnerable, so please be nice!
Background
Now that's out of the way, I think this makes sense to start off here: I've struggled with my self-confidence and self-worth for most of my life, largely because my parents emotionally and verbally abused me.
My mom is very narcissistic and raised all 6 of us to pander to her. Any disagreement was never her fault, and any sort of effort to try to communicate with her was labelled as "talking back" and punished.
My dad enabled everything she did and the few times he tried to stop her, she just trampled all over him too, so the house was a very toxic place to grow up in. I was constantly told that nothing I did was good enough, I was screamed at constantly, and then told they loved me unconditionally.
Looking back on that now, it SCREAMS abuse, but I didn't know better then. Throw in some religious trauma from years of Catholic school and being forced to attend something I never had a personal connection to because it was expected, and you've just about summed me up lol.
I'm sure after what I just said no one is surprised that I struggle with depression and anxiety and have for quite some time.
Now
For the last year and a half I have been working with my therapist (best decision ever to start seeing a mental health professional) to combat my low self-esteem with various tactics including some self-help books on building self-confidence and recognizing and recovering from narcissistic parents, practising self-love by allowing myself space to make mistakes and not be perfect all the time, and cutting out people who aren't good for me.
I've come a long way with those interventions from my therapist and am starting to really accept and define myself by who I am and not just how "perfect" I appear to be.
How ATW Plays In
By this point you're probably wondering "how does ATW play into this?" well, ATW was something I did without my therapist's recommendation. I joined on a whim because one of my friends was here and convinced me to make an account.
Before joining ATW I didn't realize how much my self-image was tied up in my self-confidence. I posted only a couple of listings to start off with and after I started interacting with buyers, I started to see how just about anything can be sexy. The whole "perfect" body truly doesn't exist because everyone loves something different.
Not only interacting with buyers but posting on the dash and interacting with the whole community here has been the biggest help to my self-confidence because I started appreciating myself instead of hating myself.
My body is special because it's mine and it has gotten me through so freakin' much in my 28 years on this planet. I've got a few stretch marks and I'm not the same size I was in high school and college, and that's ok because I'm real and I'm human. I'm perfect the way I am and as long as I love myself everything else seems to fall into place.
Summary
The connections I have made here on ATW have also helped me on my mental health journey. I tried to start out on a couple of other selling sites, but none had the same community feel that ATW does.
Sellers are so supportive of each other and look out for each other. I have met some truly amazing individuals here that have allowed me to learn and grow while I explore myself and my sexuality and it has all gone a long way in helping improve my mental health. I feel like I am accepted for who I am here and allowed to continue exploring, which I love!
I've still got a ways to go, but I am definitely in a better place than I was a year ago. It's not always easy and I still have bad days/weeks/months, but generally speaking, I have faith in myself that I can handle what life throws at me now, and that's something to be proud of. Also, if you or anyone you know is struggling, please, please, please reach out to someone!
My inbox here is always open and while I'm not a therapist, I'm more than willing to lend an ear to listen to or a shoulder to cry on. Thanks for reading my blog post and I hope this helps people feel more comfortable talking about their mental health!
---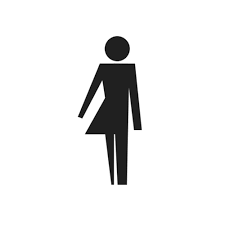 By LittleBits
Thanks for stopping by! I'm [29F] PhD student and TA working towards my goals 🤓 so if you like nerdy science geeks, I'm your gal 😊 School keeps me pretty busy, so...
---
Interested in contributing to our awesome community blog? Why not get in touch with our friendly team?
---
More From Our Blog
---