Sophia Rossi was a rare beauty for sure. She had me captivated by her sexy Sicilian charm. As I drove along out west in my pick-up truck, heading home, my mind wandered back to when I had first met her.
I lit a bowl of St James flake in my pipe and billows of smoke rose as my thoughts turned back a year ago to my girl. A late work day was over and the night was coming on fast as I drove along.
I had been living alone for some time and took solace on All Things Worn., a worn pantie selling site. I know, not a romantic thing comes to mind when thinking about that kind of platform, but I digress. I liked it...a lot. I have met many wonderful sellers on it and still maintain many friendships over there.
Sophia or MistressX as her screen name indicates had just joined and set up shop recently. I had clicked to introduce myself and ended up buying used panties from her.
Her labia could be seen in the close-up shots. I loved her legs too! Damn, I loved everything about her! Amazing how a certain woman can captivate a man. All women were beautiful, but Sophia had my heart. Something about her was different.
I got home parked the truck and got the mail out of the box. My panty had arrived. "That was fast!" I thought. "She must live close to here." I mused. I went into my living room and dropped the mail on the credenza as I stripped off to take a much-needed shower.
After rinsing the soap off and drying, I wrapped the towel around my waist, retrieved the mail, and retired to the bedroom.
As I reclined on the bed I took my laptop out and logged into ATW. It was around 9:00 pm now and as I checked out the site, I paused to open the kraft envelope Sophia had sent me. A small baggie containing a baby blue pair of 2-day worn nylon bikini panties was inside. Also enclosed was a lollipop she had sucked on and re-wrapped as we had discussed. A note accompanied the goods.
I opened it and she had written a personal message, sealing it with a pink lipstick kiss. I placed the imprint on my lips and closed my eyes as if to kiss her. Her perfume on the paper filled my nostrils as I breathed in her essence. "Dammmmn!" I thought. Trembling now, my hands removed the panty and I brought them to my nose. I inhaled Sophia's scent deeply. "My God! she smelled so good!" I enthused.
My cock noticed too as I quickly became erect. I reclined with her panty candy in hand and placed the gusset to my nose and resumed huffing in all of her goodness. "Sophia!" I cried out loud. "Ohhh!" "Baby!" "I want you!" I pleaded. At the bedside table, I retrieved my laptop open to ATW. I saw MistressX was online, observing the green dot by her avatar. Still excited and stroking myself I managed to type "Hey there!" in her message box.
"Hi, lover!" her response. "You get my package yet?" she inquires. "I'm sitting on my bed right now stroking my hard cock as your panties are to my face!" I reply. I resumed sniffing her goodness and stroking myself waiting for her reply. "Good!" "Now lover," she continues. "Lick the gusset I scented for you!" she instructs. I happily comply. "Yessss, Mistress! You smell and taste so good love!" I respond quickly.
I wait....still stroking, pausing to unwrap the lolly. I place the sticky candy in my mouth trying to imagine it in hers. "You think of me sitting on your face as I pull my panties aside for you to lick me!" "Yesssss love!" I respond...I suck the lolly and type, "I'm tasting the pop now!" She replies..."I licked and sucked it for you, my handsome man!" I furiously yanked my excited cock as my plateau was nearing. "Ohhhh, baby! I'm so excited by you and your words!" I type quickly.
"Good my lover! I want you to come for me! Come for Sophia!" "I sucked that pop swirling it around in my mouth, wetting it good and then I put it in my pussy just for you Jerry!" she notes excitedly. My mind now tuned to her sensual words and could not bear the titillation much longer. "Fuck me Jerry!" she typed...."Fuck me with your hard cock!" "Mistress wants your come in me!" she types.
And with her pantie firmly to my nose and my tongue licking the moist crotch my cock exploded all 10cc of my come at once! I groaned mightily as I fell back spent from the exciting episode. I recovered as best I could and tried to explain to her what had just happened. She was elated. I was ecstatic.
Epilogue: I had never experienced sexting...neither had Sophia. She was an experienced panty seller before I met her. I had bought from more than a few sellers myself. As an older single guy, I found relief in the panty world.
In my journey, I have met quite a few really great sellers. ATW is an amazing site with a lot of great sellers. I am so grateful to find my Sophia. She and I have a special thing going between us. I am grateful to have found such a caring sensual woman. Keep on buying panties and talking sexy! New and exciting experiences await us all!
(Names changed to protect identity...true story)
---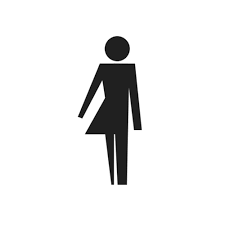 By Brewster1
Love Nylon Fullback Panties (VF's) Stockings & Garterbelts - s**y Lingerie - Videos are a big plus!...
---
Interested in contributing to our awesome community blog? Why not get in touch with our friendly team?
---
More From Our Blog
---