What is Safe, Sane, Consentual (SSC) in BDSM?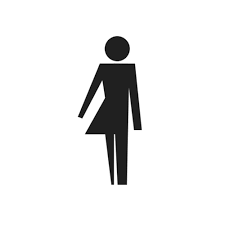 By PatronSaintofFata**es 3322 views
Seller
BDSM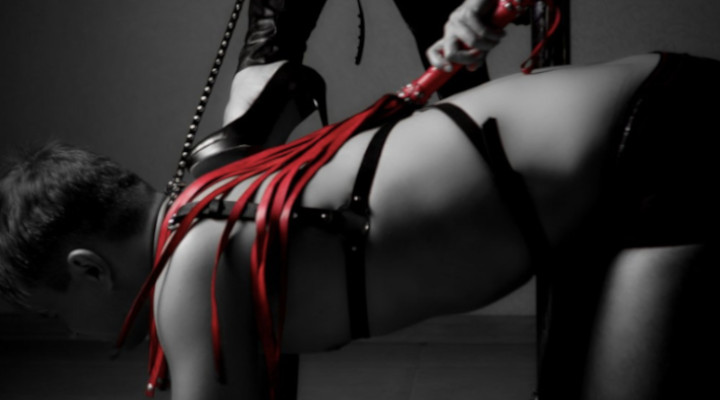 ---
We need to have a chat about BDSM.
BDSM, (Bondage/Discipline, Domination/Submission; Master/Slave, and Sadism/Masochism) is an umbrella term used by everyone in the kink community to describe their particular lifestyle choice. However, to someone who has never been a part of that community, that term can be intimidating at best. It's hard to get started and to filter what information is good, what information is bad, and even where to start. The internet provides a wealth of knowledge at your fingertips and it is completely overwhelming to the untrained eye.
I have been writing literary smut for over ten years, and I remember when I first started becoming interested in BDSM and other related kinks. I went into it blindly and got myself into a load of heartbreak over absolutely the worst kind of people.
There are no easy How to Become a Mistress in Three Easy Steps or How to Become the Perfect Slave articles out there. When someone tells you that their kink is a lifestyle choice it is because it is, in fact, a lifestyle.
When you finally decide that, yes, the kinks sound appealing and "I want to be a Mistress" or "I want to be a slave" then you are already off on the right foot. You are aware and accepting of yourself and you are comfortable with the idea of diving into a relationship and flirting with the idea of BDSM. However, you should not just pick up any submissive that says "I want to be your slave" or any mistress who demands "I want you to serve at my feet".
You have to educate yourself first.
Understanding that a relationship between a dominant individual and a submissive one needs to be SAFE, SANE, AND CONSENSUAL. (SSC) These three terms are the absolute foundation of any sort of BDSM relationships.
Safety:
This term is mainly focused around people who like to use ropes, bondage, toys, and gadgets, but can also cover so much more. On this website and others, you must be safe when you decide to trust someone to care for you or when you decide to care for another. The ethics of privacy and awareness of what you are giving to someone need to be maintained and understood. As a dominant, you need to be aware that your number one role is to provide a safe environment for your slave or submissive to play. This could include a contract, a safe word, an understanding of the toys you are using and/or the kink you are involving yourself in. As a submissive or slave your number one role is to properly inform your dominant of what your kinks are, what your limits are, and to set boundaries that are healthy for both of you.
Sanity:
This seems obvious at face value, but sanity can be a few things. Sane kinks, well within the reasonable terms both of you set forth and are comfortable with. If someone comes to you asking you to cut their pinky finger off and eat it, it would be safe to say that is not within the realm of sane and safe play. If you are uncomfortable with something it is important to say so and let the other party know. If they do not comply then you need to protect yourself and leave.
Sanity also can include the sanity of your partner after a session. If your partner is into extreme degradation, painful kinks, or something that involves a certain mindset, then you need to (after a session), check-in with your partner and make sure they are okay. This is known as "aftercare". Whether it's asking them if they are alright, holding them and making sure they are safe, or even something as simple as rubbing their back, you need to spend time and make sure that both of you are in a healthy mental space after coming out of a session.
Consensual:
Again, another term that seems like a no-brainer. Do not rape, do not touch without permission, don't throw a dick pic in a DMs where someone doesn't want it. But it is more than that when it comes to BDSM.
Consent in BDSM starts from the moment you greet someone. Don't assume a guy wants to be called Daddy or a woman wants to be called Mistress. You must first ask permission like you would any conversation. You wouldn't like someone assuming your name is Frank when it's actually Joe, right?
Any individual in the BDSM community should have a comprehensive understanding of their kinks. What they like, what they do not like, what they are unsure about. Anyone who comes to you and says, "I have no hard limits" should be an immediate red flag. Everyone has something they do not want to be done to them. Whether that's being tickled with a feather, to having hooks dug into your back and suspended in midair: you need to define your limits.
If you are in a scene with someone and they haven't asked you about your kinks, and are doing something that makes you uncomfortable and you don't have a safe word (because NO doesn't always mean NO in a scene), then they can end up taking advantage of you and harming you long term both mentally and physically. In terms of this website, for example, do not agree to be someone's paypig without understanding what it means to be a paypig and what means to be a Findom. If you ask any woman to be a paypig for them, it can leave you open to having all your money drained from your bank account -- and leaving you with the long-term consequences.
Guilt-tripping, name-calling, pushing limits you are uncomfortable with, and begging are all things to keep an eye out for when it comes to consent. A true dominant will never make you feel as if you must give them something in order for them to be happy and vice versa.
When seeking out this sort of relationship it's important to keep these three terms in mind. You need to:
Seek out and educate yourself on your kinks;
Be sure that you have a full understanding of what you and your partner are both trying to obtain through your interactions and scenes;
Set firm boundaries; and
Have fun and be safe!
---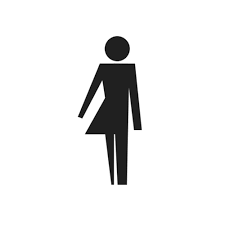 By PatronSaintofFata**es
Hi! Sorry if I don't reply, I've lost access to my ability to pay for the membership. I haven't been able to fix it so here we are!...
---
Interested in contributing to our awesome community blog? Why not get in touch with our friendly team?
---
More From Our Blog
---