All Things Worn - The Superior Used Panty Selling Site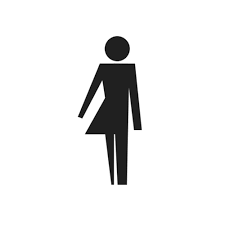 By Kinks_and_curves 1777 views
Seller
Sellers' Perspective
---
I am coming up to my 2 year anniversary of joining the site (23rd Of April) I did a blog last year to celebrate and talked about why ATW was the best selling site and decided to do the same again this year.
Selling and Buying With a Community Feel
The thing that makes this site is the community. It is important not to lose sight of what the site is, which is of course buying and selling, however that is just the transactional part, it's so much more than that!
I have been part of other panty selling platforms but they were not the same. Here we work together, we do our best to keep the community what it is. We don't treat it like a competition and we work together. I see sellers supporting sellers, buyers supporting buyers. I see a place where people are comfortable.
Support
I have said many times that selling can be a tough and lonely place but when you have genuine support from not only fellow sellers but buyers it really helps.
Support comes in various forms. It isn't all financial, it could be a message to check in on someone, liking and commenting on posts, polls and photos, making a recommendation and just generally engaging with others.
I have had tough days and whenever I do someone is always there to cheer me on, to have my back and that not only means a lot but it really helps.
Confidence
The support and the community have helped me grow in confidence and the best bit is I can see it has done the same for others.
Confidence isn't just about how you see and think about yourself physically, it is about being who you are, about expressing yourself, about exploring your kink or fetish.
Helping someone gain confidence in any area is a pleasure for me. I want you to be yourself unapologetically! I watch buyers and sellers grow in confidence and it's wonderful.
This is why the community aspect of the site is not only great but important. We need to have an environment where we can be ourselves, there is already stigma attached to buying and selling used items, fetishes and kinks so by ensuring we work together we make it a site where confidence is allowed to develop and grow.
My Continued Learning
I don't stop learning about myself, what I enjoy, how to be a better seller, kinks and fetishes and I don't want to stop!
You may wonder what there is to learn. Selling is not as simple as putting on a pair of panties, taking a photo and listing them. By learning about what buyers really want I can give them the best experience, by learning about a kink I ensure it's practised safely and with fun.
My enjoyment is just as important, I have to learn about myself, what gets me going, what I feel comfortable doing and just as importantly not doing. What I feel happy with offering to my buyers.
I like to learn about my buyers and what they truly want, what makes them tick. I want to help them whilst giving them peace of mind that they are playing with me in a safe, fun way.
ATW has given me the chance to continue to learn. I've had the chance to meet new people and learn from them.
What Has Being on ATW Done For Me as a Seller?
I have been selling for over 5 years now but being a member of ATW has made me feel more confident and comfortable.
Part of this is down to the community feel and the members of the community. I have been warmly welcomed and supported. The other part of it is the site itself and how it's run.
Feeling more comfortable and confident has allowed me to express myself and explore, to open up and grow as a seller.
As I said above I continue to learn which helps me as a seller and a person.
It's made me enjoy selling more, to be honest, it's helped me express my creativity.
I want to end by thanking all the buyers who have supported me through sales, likes, comments, advice, sharing their opinions and their support. It truly means a lot so thank you so much.
I want to thank my fellow sellers for your support, help and your advice.
I want to thank Admin for all they have done.
It has been a pleasure, here's to the next 2 years (and more)
Stay Kinky! X
---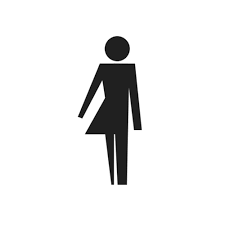 By Kinks_and_curves
My inbox is always open! I am always happy to chat and get to know you a bit! I am 34 years old with a natural 44G Bust, green eyes...
---
Interested in contributing to our awesome community blog? Why not get in touch with our friendly team?
---
More From Our Blog
---