From Body Dysmorphia to Body Confidence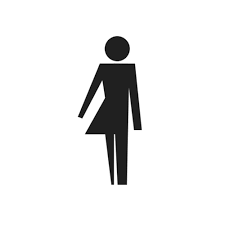 By GoddessDesiree 364 views
Seller
Sellers' Perspective
---
Hello, I'm GoddessDesiree, fiancée, mother of 3 and a woman with an eating disorder and body imaging issues 🤍
I've slightly debated writing this, but what the hell! With the possibility it could explain me as a person a bit better, and help someone else in a similar boat, What's the worst that could happen?
I started All Things Worn in February 2023, but decided to take myself off for a few weeks as I wasn't sure I had the confidence in me to do so.
Even after coming back, this thought still flies through my head sometimes quite viciously. but I'm more confident than I've ever been, let me explain why.
I had my first child at 17, I've carried big 3 times and my body stretched all over, this includes my back, my thighs, my arms, my breasts, and of course my stomach.
The Start of The Problem.
I was in a very abusive relationship for a long time, more so after having a child, being told my body was a reminder of a zebra crossing, being laughed at and being told I'm too fat and being cheated on consistently. I found myself being the women who hid her body under oversized jumpers, wearing my hood up and relying on cannabis to bring a smile to my face.
After getting myself away from this situation I lost 3 stone, and I had that slight confidence and the attention I craved after being told nobody would ever find me desirable again.
New relationship arises, wonderful! NOT. I've gone back round in a circle. the same comments thrown at me, knocked me all the way back down again, gained back all the weight I'd lost, hair falling out, always crying "why aren't I good enough? Will I ever be?"
Fast forward! I fell pregnant with my second after finding love and trust in a new partner the thought of ever being bigger to me again scared the life out of me, but I knew in my heart I'd be loved and admired by him.
After having my baby, I had to go through all of that again, losing 3 stone and looking in the mirror at my body and tearing up and thinking 'Why is this happening to me? I'm only 21…' I was already prepared to keep my body hidden forever, from my partner, from anybody.
After having my 3rd baby, within a few weeks people were saying to me "you're too thin" "you need to eat more" "you look terrible" "you look unwell".
I was thinner than I was pre pregnancy, in fact thinner than I'd ever been. But still looking in the mirror in size 6-8 clothing that's too loose and feeling absolutely vile, crying and just wanting to wrap myself up in a blanket and hide.
After a while I found myself going to the doctors and after tests and appointments, I was told I have the eating disorder Anorexia Nervosa.
Anorexia is a big battle to win, pair that with body dysmorphia? It's a party.
Getting on those scales every day, 4 times a day, … I've gone up by 1lb since this morning and I'm bloated?! Now all of a sudden you begin to notice every single flaw you THINK you have, just in that 1lb difference.
This is Where All Things Worn Comes In.
Casually browsing the internet, and I'd read something about selling feet pictures, I was thinking HMMM wouldn't that be a dream? Somebody would pay to see my feet, yeah alright! 🤣
I joined ATW and realised it's more than feet pictures, I can see all these beautiful confident women, I can see fetishes of my own normalised! I see body's being embraced. It's beautiful.
I remember first receiving messages complimenting my beauty and my body, OH ALSO MY FEET! 😉
I felt this instant feeling of CONFIDENCE.
That's a great word isn't it? To be and to feel confident, a feeling I hadn't felt for a long time, and after a while I've f*cking smashed it, but I wouldn't have if it wasn't for this community 🤍
Sometimes my mood will get shot down naturally and I'll shy away from things until I'm feeling it, and hopefully this will explain why. There's still a long road ahead for me, which is why you tend to see more photos of my face then my body on the dash 🤍
Sometimes who you may believe is the most confident woman isn't. Treat anybody in this world the way you'd wish to be treated yourself, our appearance doesn't define who we are inside 🤍
I truly have met some amazing people through ATW, people I'll keep near and dear to me for a very long time 🤍
If you've taken the time to read this, thank you. Stay beautiful, humble and remember that kindness always wins 🤍
GoddessDesiree xx
---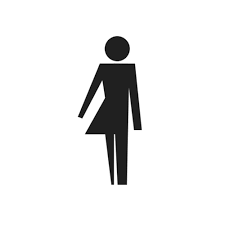 By GoddessDesiree
𝖧𝖾𝗅𝗅𝗈 𝖽𝖺𝗋𝗅𝗂𝗇𝗀💋 𝖶𝗁𝖺𝗍 𝖨 𝗈𝖿𝖿𝖾𝗋 𝖺𝗍 𝗍𝗁𝖾 𝗆𝗈𝗆𝖾𝗇𝗍 𝗂𝗌 𝗅𝗂𝗆𝗂𝗍𝖾𝖽 𝖻𝗎𝗍 𝗂𝗇𝖼𝗅𝗎𝖽𝖾𝗌.. 𝖳𝗂𝗀𝗁𝗍𝗌 𝖲𝗈𝖼𝗄𝗌 𝖪𝗇𝗂𝖼𝗄𝖾𝗋𝗌 𝖦𝗒𝗆 𝖢𝗅𝗈𝗍𝗁𝗂𝗇𝗀 𝖮𝗍𝗁𝖾𝗋 𝖢𝗅𝗈𝗍𝗁𝗂𝗇𝗀 𝖵𝗂𝖺𝗅𝗌 𝖯𝗋𝖾 𝗆𝖺𝖽𝖾 🍋 𝖯𝗋𝖾 𝗆𝖺𝖽𝖾 𝗌𝗊𝗎𝗂𝗋𝗍 💦 𝖫𝗂𝗏𝖾 𝗉𝗅𝖺𝗒 𝗏𝗂𝖺 👻 𝖲𝗐𝖾𝖾𝗍𝗂𝖾𝗌 🍭 𝖦𝗂𝗋𝗅𝖿𝗋𝗂𝖾𝗇𝖽 𝖤𝗑𝗉𝖾𝗋𝗂𝖾𝗇𝖼𝖾🥰...
---
Interested in contributing to our awesome community blog? Why not get in touch with our friendly team?
---
Comments
GoddessDesiree Thank you so much honeys🥹♥️🫶🏻♥️🫶🏻
---
PapaBear47 Thank you for writing and putting this and your self out there. You are so right with everything you have said in hear. ATW community is very nice. It's help me to. I am so glad and help that you are still fighting and that you are getting comfortable and more comfortable with who you are and what you look like. You do and our absolutely beautiful ❤️❤️
---
GingerPhoenix Thank you so much for sharing!! xx I'm glad this has been healing and freeing for you, too. I love it. Hugs and cheering you on!
---
ItsCiC You're soooo pretty!
---
Lovely_Lolly ❤️❤️❤️ you are beautiful woman, inside and out.
---
KateCorbain You are wonderful! Thank you for being so vulnerable, it's such a strength 💪 ❤️
---
Barefoot_Bunny_Solemate Love this! 😍 Keep on moving onwards and upwards you gorgeous lady! ❤️❤️❤️
---
MisstressLeyla Oh lovely I'm so heartbroken for that hard times you had and it makes me angry that someone who was supposed to lift you up has said such vile things to you! you are so beautiful, strong Lioness! Keep healing and keep loving yourself and WE here will lift you up every day!❤️❤️❤️❤️❤️❤️❤️❤️
---
Cowgirlkitten3 Inspirational <3
---
Mumscreationsbyd Think this is amazing . And it's like we should never judge a book by its cover . You are absolutely stunning hun inside and out too I'm glad you have found this site and I'm Glad it's giving you more confidence . And for the dark moments xx I'm here with my shit banter and charm xx
---
Alexibun Lovely read, thank you so much for sharing such a personal experience with us! 🥰
---
MrsMuma ❤️❤️❤️
---
ChauffeurSubLeeOwnedByPeachy230 Well wrote and brave piece, respect! And so happy You bet on Yourself joining here and turning everything around. Xx
---
Fabbianaa Amazing!!!
---
ArabianNiights Girl you are breathtaking! Show of that sexy body! We want to see more 😍👌💜
---
Juicy_X_Josie I'm so glad you managed to fight through anorexia. I was chatting to a seller just today about how ATW helped me regain lost confidence. I'm so glad it's done the same for you too! 🥰
---
LovelyLuka An amazing read! Thank you love! ❤️
---
STRyker_Alpha_8 ATW is an amazing place for boosting your confidence. You have put it all so eloquently in this blog. We all appreciate you beautiful xxx
---
Riley234 Omg babe, this is so amazing 💕 your brave and amazing in every way! I'm glad to have read this 🤭💕💕
---
BashfulAsh That was like reading about myself. Thank you for being brave enough to share that 🖤🖤
---
MidwestBlondie I was just thinking yesterday how ATW has helped my confidence more than I ever expected!! Thanks for putting it into words, you are amazing 🥰
---
SexyCece I love this!! 😍😍
---
Ride An absolute amazing blog your amazing 🥰
---
More From Our Blog
---