How ATW Helped Me - Body Image & Depression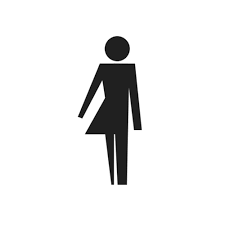 By Kalie_Kat 1207 views
Seller
Motivational
Sellers' Perspective
---
Who is Kalie?
I am a 29-year-old wife, mom, and lover of caffeine. I started ATW about a year ago after randomly stumbling upon it on Twitter, left for a while, and then after a discussion with my husband - decided to come back for good.
I am a Veteran of the US Army, having served as a Chemical and Nuclear specialist for a few years before being honorably discharged. Once I had my daughter, priorities changed and she needed me most. Now here I am, making dreams come true ;) My husband works a ton, but he does love and supports everything I do on ATW. Maybe one day, he'll partake in some content!
I spend the majority of my spare time volunteering with a local youth group, gardening, and sleeping. In the few hours in between, I find myself creating content and finding new things I love about myself that I once hated.
Did Someone Order Depresso?
About a year ago, I entered the worst state of depression I have ever experienced. Many changes in life led up to that. Including a move, becoming a SAHM (stay-at-home mom ), losing friends, COVID,... just a conglomerate of things put me into the worst mental headspace.
With that, came hating everything about the way I looked, no confidence, and no sex drive. Not only was I suffering but so was my husband. He had no idea how to navigate something he didn't understand, especially from a distance when he was gone for work. I had never been a SAHM before, and have always had my own source of income. I felt like suddenly, everything I once had control of in my life was gone.
Tall Glass of Water… Literally
For the entirety of my existence… there are two things I have ALWAYS been self-conscious about - my height and my sweating. Apparently, it was not enough of a punishment to make me a 6'4 female but I also was gifted hyperhidrosis. What's that you ask? It is a condition that causes excessive sweating of the hands, feet, armpits, and other areas. My body temperature is just hot..always. Oh, there's a blizzard? No worries! Heatmiser over there has us covered! Gonna wear those flip-flops normally today? NO MA'AM NOT TODAAAAY, Today we are going to let those sweaty feet slide right out of those flip-flops while walking! Truly, it's always fu$%ing hot and nothing ever fits… and it has just been absolutely miserable, to say the least.
NONE of this helped with my depression. I looked in the mirror and all I saw was the biggest bag of overstuffed, wet, sad potatoes. If you suffer from body dysmorphia, you know you always see yourself in the absolute worst light possible. Did this help? Also no.
A New Discovery
Very shortly before I discovered ATW, the depression demon almost won. One day, I looked at myself in the mirror and decided that I was done living this way.
About an hour later, my husband was pulling me off of our local train tracks with the help of my best friend. Thankfully, they were able to not only get me home but got me help. During my mental recovery, I was on one of those late-night binges where you click on a profile and then 9 profiles later you forget how it all started. Yeah, one of those! And that's when my ATW journey started.
The welcoming support from everyone was so overwhelming that I knew immediately I was going to enjoy it. I quickly jumped into getting a profile built and posting listings. With every item I modelled and posted, I noticed everyone loved all of the things I hated about myself. And then the first sale came - I didn't think I could be happier. Until the review with that first sale popped up and oh my god, was I over the moon.
The Light At The End of The tunnel
The light at the end of my tunnel was ATW. The feeling that comes with creating listings, modelling content, and showing off parts of my body that I never thought anyone but my husband would see? It is thrilling and exciting, and I have fallen in love with creating items.
Since starting, It has relit the spark in my marriage as well. Mostly because of the fact I am happier. With myself, my skin, having income…. But because I have found a place where I am accepted for who I am.
All six feet four inches of this sweat machine has found her place. I get to be sexy while being sweaty, something I never imagined possible. I get to be the Amazonian Goddess that I am and love every inch of myself. There is confidence in my overall posture and choice of clothes that were not there before.
I have realized that every single thing I have spent almost 30 years HATING about myself - is everything that makes me sexy to someone else. My overall happiness is somewhere that it has never been. Do not get me wrong, there is still so much more for me to achieve. But at least, finally, I have found a place to begin that journey.
In closing
Now that you all know a bit more about me, how I started ATW, and that I am mentally unstable….. I cannot wait to see what my future holds here! I have not been very active this summer due to school being out, but it starts back up here soon and I can't wait to grow my page.
To all of my buyers, Thank you for every purchase because it truly makes me feel like a Queen.
To all sellers, THANK YOU! Seriously, ya'll are the real MVPs. This site has the absolute best group of supportive sellers that I have ever met. I am constantly seeing sellers support sellers on the dash and that makes ATW so unique.
The fact it never feels like a competition is one of the main reasons I am able to feel so comfortable not only here but in my skin. I can be myself, stick to my boundaries and yet open myself up all at the same time.
I am so thankful for everything it has brought me and I cannot wait to see what doors open next! Thank you all for taking the time to read. Xoxo, KalieKat
---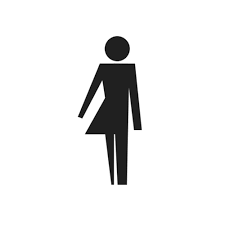 By Kalie_Kat
✨ Recently I have been dealing some things in life that require my full attention health wise. I will return once I am able ✨...
---
Interested in contributing to our awesome community blog? Why not get in touch with our friendly team?
---
More From Our Blog
---