How Being A BBW On A Used Panty Platform Made Me Feel Sexier Than Ever!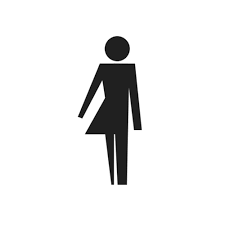 By Twinkletoesjessi 2385 views
---
I'll always remember stumbling across ATW for the very first time, I had sold used socks on eBay for years but as they were knuckling down and my third account had been banned I decided to look for somewhere else. I searched Google and was met with lots of different options but something stood out to me about All Things Worn. I quickly signed up and found myself browsing through a mighty fine sea of tits and ass. So many gorgeous bodies.
Believe it or not, when I signed up to ATW I wasn't even sure I was going to sell anything more than socks, purely based on my confidence. As a BBW, was there really a market for me? Would I really stand a chance next to these gorgeous petite women?
I Realised I Am A Sexy Ass Bitch!!
I remember uploading my first photos showing my body, I was nervous. My insecurities were very real when it came to my body. What pushed me to do it was the anonymity of it all and very soon I fell into my stride and I had found my place in this community. As buyers started coming in and the amazing feedback I was given, my confidence was rising every day and I was soon realising I am a sexy ass bitch!!
I soon realised I was going to have to 'exploit' my size by promoting myself in certain ways to reach the clientele I was looking for. For a long time, I had my body type as 'curvy' on my profile because I thought that's what the buyers would find appealing, now I wear the 'big & beautiful' label with pride, maybe a slim lady is the ideal body type for a lot of men, but the market for a larger lady is very real and there are millions of men actively searching for women like us. I tag each of my listings with 'BBW' so my clientele finds it easier to find me if a thicker lady is what they're looking for. Instead of hiding it, I now embrace it!
There Is A Place For Everybody In Sex Work
One thing I have learnt in my time on ATW is no matter what shape or size you are, the cool thing about this era is that there is a place for everyone in sex work. I truly believe there is a market for absolutely every body type and niche, you just have to find it and own it. Because ultimately that's what shines through, your confidence. And mine has never been better.
There is one particular day that stands out to me, I got a message from a buyer with a video request and in this particular video he wanted a strip tease. As always I was nervous, trying to conceal certain parts of my body I was less confident with but he sent me a message saying 'If you have any belly chub can you show it in the video' I was mortified at first, he wanted me to accentuate a part of my body I would try to conceal?!
But I decided to go for it, I made the video, the feedback was amazing. I felt incredibly sexy by his words and his reaction and I feel this was a huge moment for me in accepting and embracing the real Jessi, the real size 18 Jessi, with the big ass, the DD tits. I am me, buyers find me sexy, buyers want me with all my curves, buyers want to watch me strip down to nothing revealing every inch of my body! I am a badass woman! And so are you.
My time so far on this platform has been amazing, I have grown so much in confidence, I love my body and curves and my buyers do too. I have met some wonderful people, everyone is so accepting, there is no judgement, you can be whoever you want to be but for now, I am happy being me, try it, I promise it feels good.
Twinkletoesjessi
---
---
Interested in contributing to our awesome community blog? Why not get in touch with our friendly team?
---
More From Our Blog
---