How the ATW Community Has Improved My Life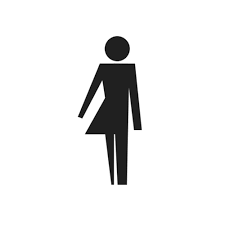 By Badbabyd 1167 views
Seller
Sellers' Perspective
---
When I first joined ATW my intention was to make some extra money to support myself and my son, but what I have gotten from it is so much more.
I was recommended to the site by a friend and decided to give it a try. I am a single mom and a full-time student so I decided it was a good opportunity and signed up. I am so glad I did! The amount of supportive, caring people I have met is amazing.
In a short time, I have already formed bonds with both sellers and buyers. Every time I sign on, I am so excited to have good conversations with people from all around the world. Being able to connect while also earning some money and building my confidence is a great experience. Never have I ever been on a site that made me feel so welcomed and safe from the very first day!
Ever since I was young, I have struggled with my body image and low self-esteem. It wasn't until very recently that I started going to therapy to tackle these problems head-on. When I started making content for ATW, I started appreciating and loving my body on a whole new level. I feel sexy. I feel confident. I feel amazing.
ATW is a safe space for all body shapes and all different backgrounds.
As a woman with a bigger body and stretchmarks from having my son, it always makes me feel so confident when people compliment me and tell me they think I am beautiful. The positive atmosphere of the website is what always keeps me coming back. I believe that what goes around comes around, so if you are sweet and kind to others, you will get the same in return. I'm a very friendly person so I have had a really good experience since starting.
I think my favorite part of reading profiles on ATW is the bio. I always enjoy viewing the online members and reading through their interests. I have met a lot of people who have similar hobbies and enjoy the same shows or music as I do. I am a huge people person and love to converse with people even if I know they aren't looking to buy anything. To me, sales are just a bonus.
I have a small circle in person but as soon as I log in, I have a ton of messages from awesome people, asking me how I am feeling and how my day is going. I have been a member for only a little over a week and already have so many new friends.
Sending Badges to Put a Smile on People's Faces
I love to send badges to fellow sellers or buyers who are friendly and helpful. It is just a small gesture I like to do to thank them for their kindness.
I thought ATW would just be a place to sell content and worn items but that is just the tip of the iceberg. That was clear to me right when I created my account and so many people were welcoming me, both sellers and buyers. Some also reached out to let me know that if I had any questions, I could message them, and they would be happy to help me. That meant a lot to me considering I was also a seller.
ATW Is Unlike Any Other Used Panty Platform
It showed that, unlike other sites I've seen, it wasn't a competition. Everyone works together and looks out for each other. I think the most important thing to me when doing a sale is that both of us are comfortable.
So far, every buyer I have talked to has been respectful, patient, and kind when speaking to me. This goes for when discussing orders or when we are just having a good chat. I had a bad cold this past week and a handful of people have messaged me throughout the week, asking me if I am feeling any better.
It is a great feeling to know that people from all over the world care about me and my well-being.
My advice to anyone who is new to ATW or even people who have been here longer and are struggling with navigating the site and trying to figure out what to say to people, is simply to be kind.
Introduce yourself, ask how their day is going, and mention something from their bio that caught your attention. If they have common interests, say that. If they have a dog and you like dogs, ask what kind of dog they have. If they are a new member, reach out and let them know they are welcome to ask you for help or advice.
---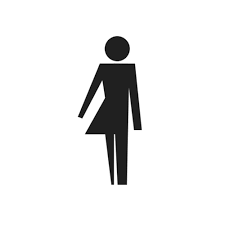 By Badbabyd
😏Hey s**y ✨Here's a little about me: 🎂 23 🌴 Cali Girl Born & Raised 👩‍👦 Single Mom 📖 Full-Time Student 🔄 Switch 💪🏻 Recently Started Working Out Again 🕹 Gamer 🎶 Songwriter 💛 Natural Blonde 👁 Blue Eyes 🧍🏼‍♀️ 5'5 👖 Size...
---
Interested in contributing to our awesome community blog? Why not get in touch with our friendly team?
---
More From Our Blog
---